Updated:
Anna Faris Short Bob Haircut: Platinum Blonde Bob Cut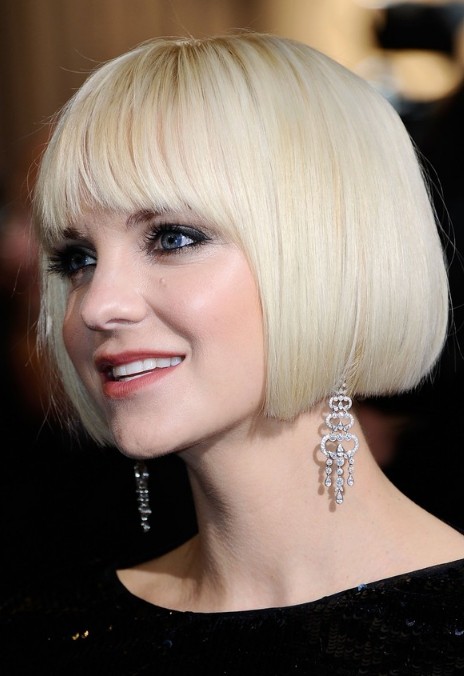 "That girl's got brass!" This colloquialism can be used to describe Anna Faris' bob to a tee, though her stunning bob is actually a daring platinum blond color.
Anna's bangs and hair are cut bluntly, a technique that brings out the best in sleek, shiny hair like Anna's. Avoid the blunt cut if you have very curly or wavy hair, though, or you may end up looking like a replica of an Egyptian pyramid. A girl with brass has an outspoken, spunky disposition and whether Anna is quiet or loud, her hair is doing plenty of talking for her. And we are listening!