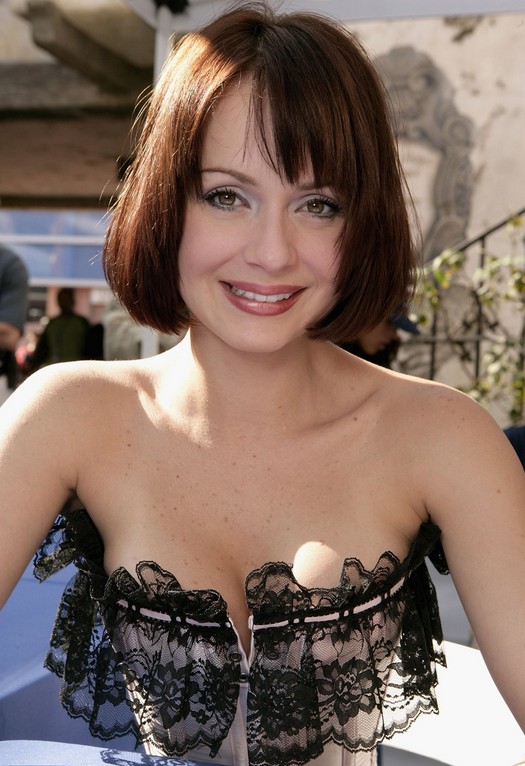 Gabriela Spanić, or Gaby Spanic, is a Venezuelan actress best known for her roles in latin soap operas and her many controversies in the media, most of time she wears long hair, but she cut her sexy long hair short recently. Here is her latest new short haircut: the chic length bob!
With the sunlight shining on her lovely chestnut hair, we can see the amazing richness of this colour which is a flattering choice for pale skin tones.
Approaching her 40th birthday, Gabby has chosen an attractive chin-length bob to frame her face and accentuate her large eyes and porcelain skin perfectly!
The hair is cut to the same length around the head, with shorter, closely graduated layers softening the line from eyes to chin.  The casual off-centre parting continues down into a divided fringe which gives a glimpse of the forehead and has pretty textured ends to soften the tips.
This is a natural style, kept smooth around the head, with a nice touch of volume and width in the lower lengths.  And the curved-under finish perfectly emphasises Gabby's well-shaped chin!