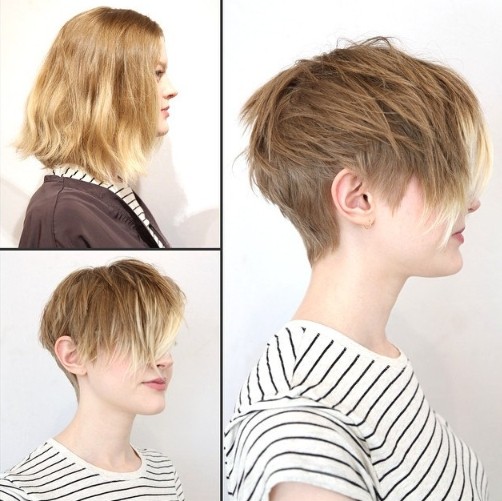 Fashionable short hair style for busy ladies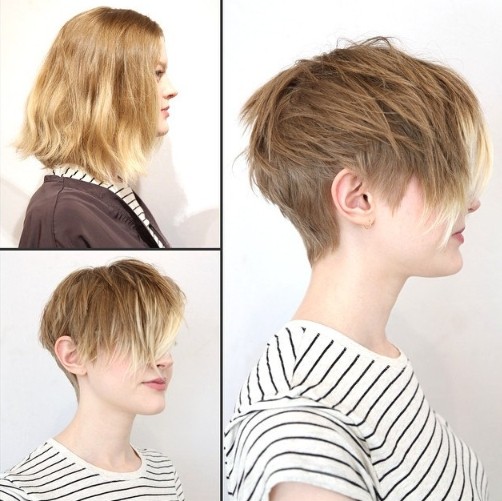 This amazing 'before' and 'after' makeover shows exactly how much younger you can look by cutting off long all-one-length hair, that looks 'safe' and 'mumsy'! If I had to judge these two women, I'd say they were sisters because they resemble each other, but the one with long hair is the older sister by quite a few years!
The long look has hair falling down over the face in 'curtains' that cover up her face. However, the short style really 'opens up' our view of her face, which is instantly rejuvenated! And look at the difference it makes when you can see her slender neck and nicely defined jawline in profile. This is a great short cut for fine hair with lots of choppy layers tousled for the texture and tapered lightly at the ends to soften the finish.
We love the natural, windswept styling and the fashionable long fringe draped enticingly over one eye. The natural light-brown base is lifted by a trendy touch of palest golden blonde softening the tips, in a very feminine and playful young look!