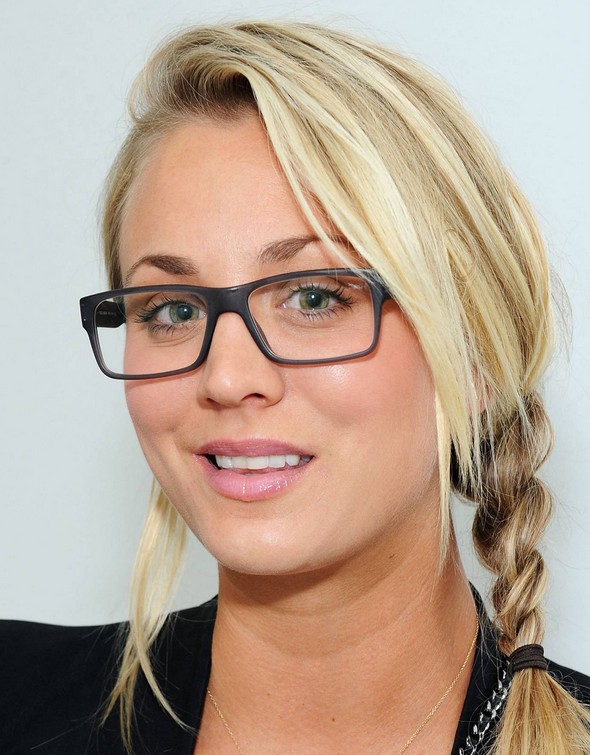 Here's a style with lots of personality! On the surface it appears casually put together giving a slightly rebellious image. But actually, Kaley's colourist has spent a lot of time helping her achieve this undone look!
The hair colour is made up of several shades, with dark blonde roots matched with dark balayage lowlights that show up so nicely in the braid.  Around Kaley's face the long 'growing out' fringe is a very light urban chic blonde, keeping the focus firmly on the face.  And around the head there are honey-blonde highlights adding wonderful depth and texture.
Kaley has balanced her makeup with the 'processed' hair colour perfectly and with just  foundation, mascara and a soft pink lipstick she has avoided looking too artificial.  Her 'serious person' spectacles add yet another layer and make it very clear that she's nobody's 'dumb blonde'!
This braided hairdo is great for oval, square, round faces.