Updated:
Emma Watson Bob Hairstyle: Casual Low-Maintenance Short Haircut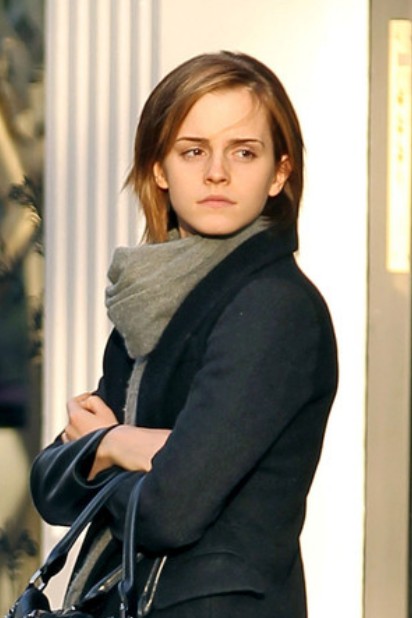 If you are looking for a casual low-maintenance hairstyle that is still attractive, you may want to check out Emma Watson's layered bob.
Her stylist has given attention to creating layers, which retain the illusion of length with its longest portions while introducing the illusion of volume with the shorter strands.  If you like a more wash-and-go low maintenance style, then this one is a winner.  Emma Watson looks like she is enjoying the easy and carefree quality to her hair and the relaxed flair is carried through her outfit of a snug charcoal jacket and soft heather snuggly scarf.