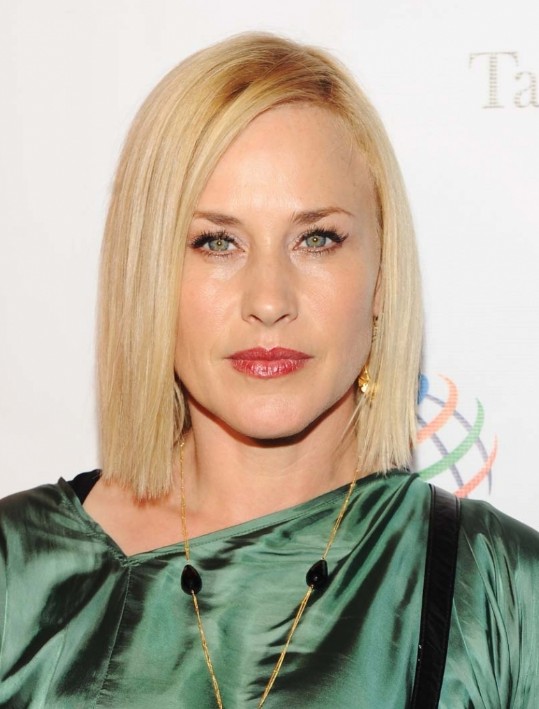 Sexy side parted long blonde bob hairstyle for straight hair!
Patricia T. Arquette is an American actress and director, she has always preferred precision cut styles with strong lines and geometric shapes and this latest haircut is edgy and eye-catching!
Easy-to-style really doesn't mean boring and can make it simple to look chic and well-groomed every day!  The hair is sleek around the head down to a couple of inches above the ends, which are heavily textured and micro-layered to create a ragged finish.
From a trendy side parting, the hair is combed over the head in a smooth precise shape, broken by a defined strand that curves around her forehead softening the line.
The roots are tinted a modern medium-blonde shade, following the trend away from dark brown, and the lovely pale blonde base colour ensures this futuristic look is a real eye-catcher! Do you love this lob hairstyle?