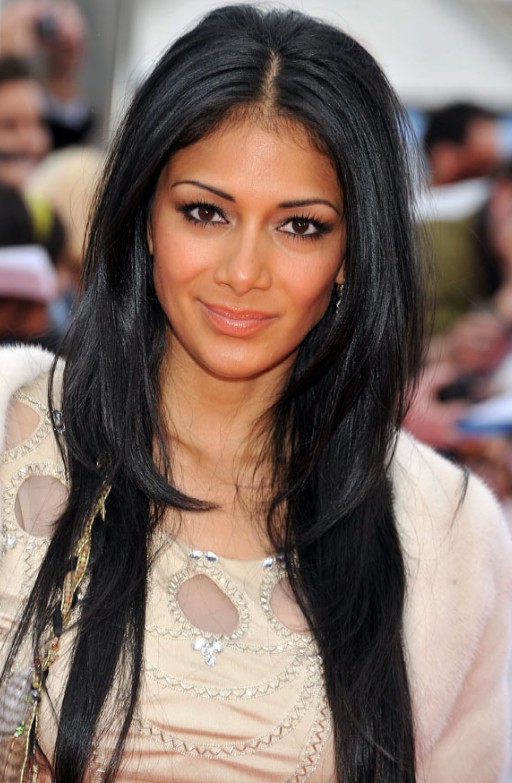 Nicole Scherzinger Hairstyle: Simple easy daily hairstyle for women who love long black straight hairstyle
It seems like a very simple style and it is, but it has been carefully crafted to present Nicole's face in a very flattering oval frame!
What's interesting about this contemporary haircut is how the lightly defined layers curve around the face adding natural volume and width, whilst softening the line.
From a trendy center-parting, the hair is trimmed into two main sections. One is a long bob ending just below the collar bone and the other section is the longer layers that continue down towards Nicole's waist.
With most celebrities now over the fad for long, flat, straight hair extensions, Nicole is lagging behind and looks a teeny bit dated.  But the long bob is very trendy and if she could only trim off the longer section, she'd have a fabulous and perfectly balanced up-to-the-minute look! If you don't love this long hairstyle, you can find more bob haircuts here.