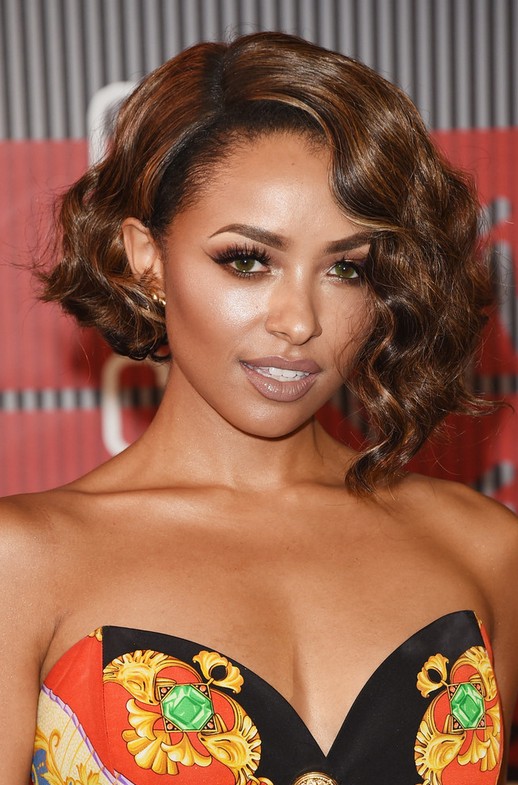 Trendy wavy hair style for short hair – the colored bob cut.
Kat Graham looked cool and glam with her short, asymmetrical waves at the MTV VMAs.
Kat cut her long straight hair months ago and sported this fabulous short bob cut now!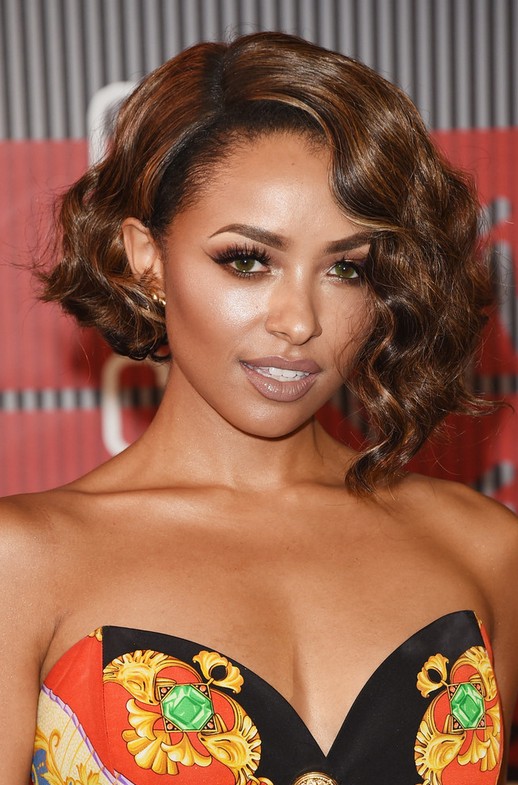 If you're going to cut your long hair,why not try this popular wavy bob cut?