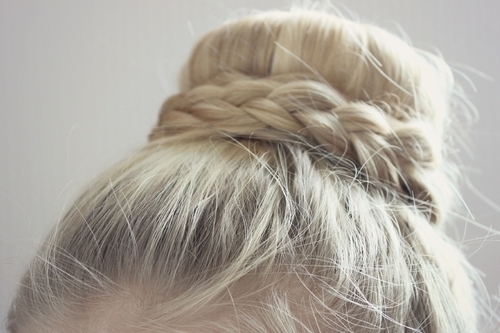 Prom Hair Ideas: Beautiful Classic Bun Updo Hairstyle for Prom
The bun is one of the most popular prom hairstyles these days, a lot girls love to wear bun updos for prom, and there are so many buns for you to choose from, here is a classic one.
Add a little spunk to the classic bun. On dry hair apply your favorite smoothing product for control. Gather hair in high ponytail the top of head. Secure with a band. Take that ponytail along with a second band and proceed to make another ponytail stopping 1/3 of the way…leaving the other 2/3 of hair out. Distribute the 1/3 hair neatly and evenly into bun formation. With remaining hair braid smoothly, secure with band, and wrap around bun locking in place with hair pins. Finish by ruffling hair at scalp for lift.