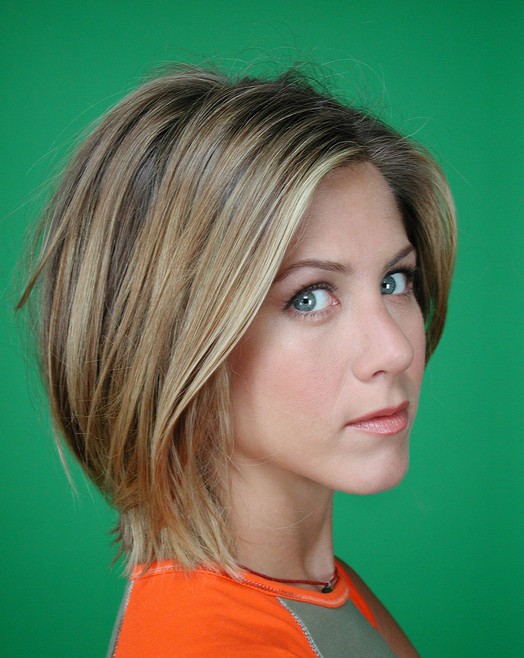 Here's a very youthful image of Jen taken at the beginning of the Friends show's success.  This is the iconic 'Rachel' haircut that became the most popular style for women all over the world!
The hair is cut into two layers with just an inch or two difference between the lengths.  The center parting divides the hair at the front into two loosely pushed back wings, highlighted with a lighter shade to soften the face.
The dark-blonde base is given a lift from the wheaty highlights, with darker shades at the roots and light blonde peeping out from under the top layer.
This easy-style look is simple and lightly tousled for a relaxed, youthful effect!