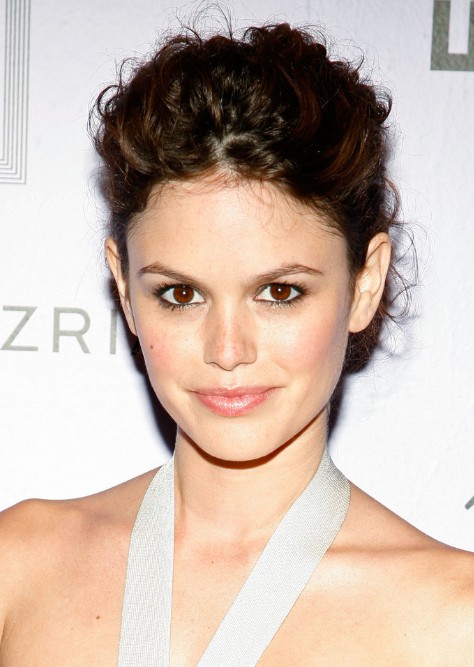 Rachel Bilson's hair is naturally quite curly so she used it to her advantage when she created her unique twist to the classic bun. This powerful look is funky, edgy and slightly quirky, but all the same; sheer brilliance.
If your hair isn't curly, don't fret this is still a style that you can achieve. Starting with the hair damp put in small tight rollers and blow dry on a low gentle heat. Once dry, remove the curlers and run your fingers through the hair to break up the curls. Loosely finger comb all of the hair to the back of the head and tie into a ponytail with an elastic band. Then, wrap the hair around the elastic band to create a bun and bobby pin into place. For a more romantic look, leave a few curls around the face for framing and to soften the look. Also leave a few curls loose and bouncing at the back.
This beautiful classic bun updo is perfect for any casual occasion and needs product for hold and shine.