Updated:
Emeli Sande Short Hairstyles: Blond Skyscraper – Spiked Hair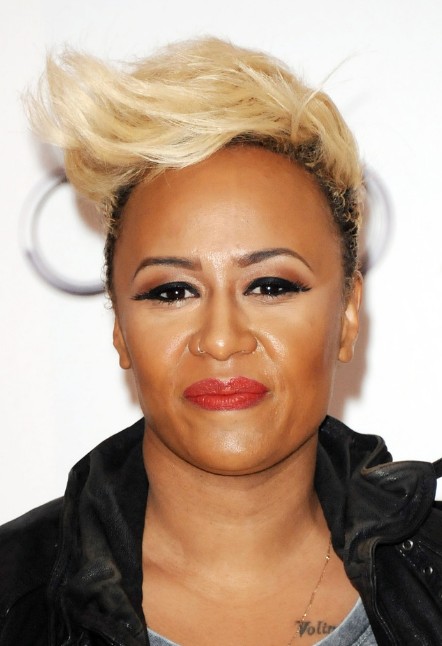 Looking for a new modern stylish short hair style? Here is a cool spiked short haircut for women: Emeli Sande Spiked Hair!
Cool short haircuts for women:  Emeli exhibited her punky style at a fundraising event in London, showcasing her platinum blonde quiff.  Though Scotland is not particularly known for skyscrapers, Emeli Sande must have had some big city dreams to conjure up this high rising hair creation.  Her black curls have been shaved short on the sides to lay the foundation for a truly unique focal point!   The rest of her dark hair was dyed blond and flat ironed to a glossy sheen.  Finally, the hair is styled to the right of her head and up into the clear blue yonder.  We may just find an architect ancestor if we search the genealogy of the bold and artistic stylist who is the mastermind behind this one of a kind hairstyle.