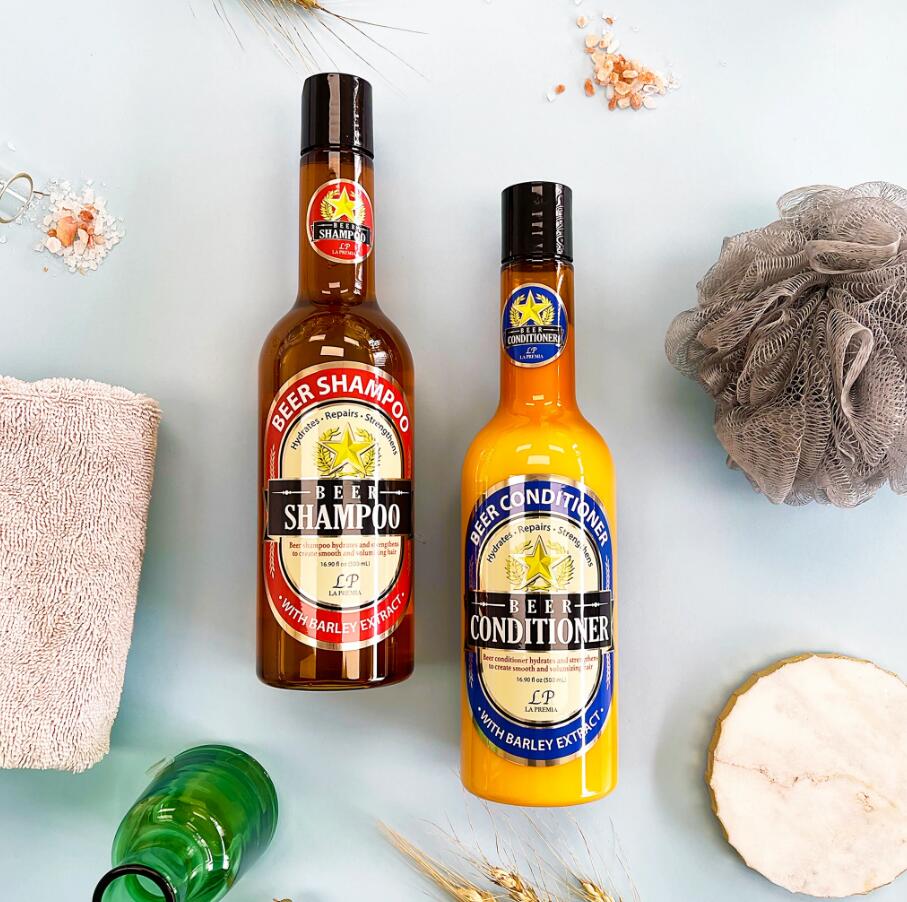 Go Home Hair, You're Drunk! I know that we've told you about the damaging effects that alco-hol can have on your hair after a night of heavy drinking, but what if it could undue those effects at the same time? Like ciga-rettes that got rid of cancer? Or McDonald's $1 menu that made you skinny? Could you imagine?!
Well get your head out of the clouds and into a six-pack. Using beer in your shampoo can be as easy as it sounds if you use an extra hydrating shampoo. But don't feel like you need all the boost and don't want to by a cornucopia of different shampoos depending on your hair's ever-changing mood. For example, if you were to have American Crew Thickening Shampoo in the shower, you could add a little beer if you start running out and extend the life of the bottle.
There is a way though to stop the al-cohol from ever reaching your hair and actually use it for a greater good. You can pour a can of beer in a saucepan and bring it to a medium boil for about 10 minutes. This is will burn off the alcohol and then you can add to any shampoo for a boost in shine. It won't make it smell like you just washed your hair with beer. The even easier solution is raiding grandma's beer fridge for some O'Douls.
There is actually a brewery that takes all the hassle out of cooking as well. Dogfish Head Craft Brewery in Lewes, Delaware sells bars of shampoo made of out their finest brews that will lather up like a draft beer poured from a rookie bartender.
What some people fail to recognize is that there are so many vitamins and nutrients in those tasty beverages! While they may damage your body and mind (if not handled responsibly, of course), they can do wonders for your hair. B vitamins are just the start of the advantages of using beer for your wash. Malt and hops carry proteins in them that are said to repair damaged hair. On top of that, the sugars that are in beer work on the hair's cuticles for enhanced shine that will leave the ladies wondering where you get your product.
So, next time your brother decides he wants to throw a rager full of awful beers (i.e. Keystone or Natural Ice) be sure to snag a couple for the bathroom and be ready for some extreme shine from an extremely unlikely suspect.