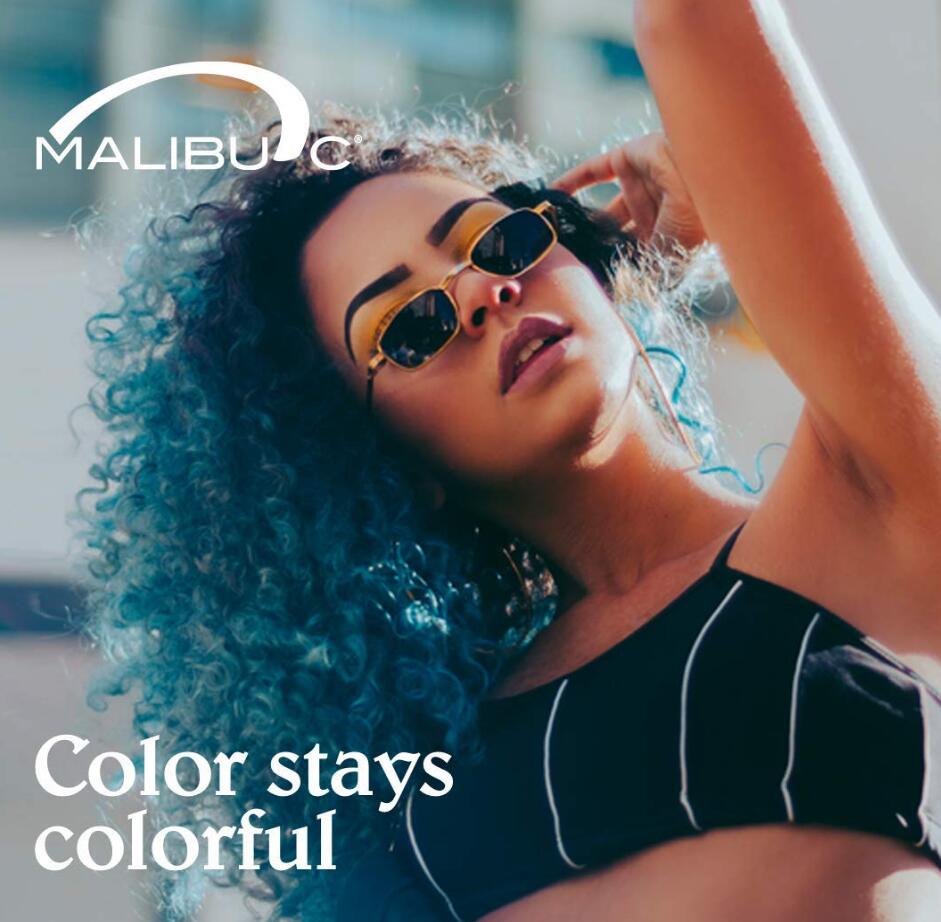 With a large percentage of the American population having color treated hair, it's no wonder that everyone's looking for a great way to save, enhance or boost their hair color. Malibu C has been helping consumers keep their hair fresh with their wellness lines for 30 years. "Our crowning achievement is being the pioneer of wellness solutions for the hair, scalp and skin using a nature-inspired vitamin technology that is beneficial for all ages, hair types and skin types," notes Malibu C's Marketing Manger Leslie Wade. "Our top-selling kit is our Color Wellness Kit given that the majority of the population is color-treated."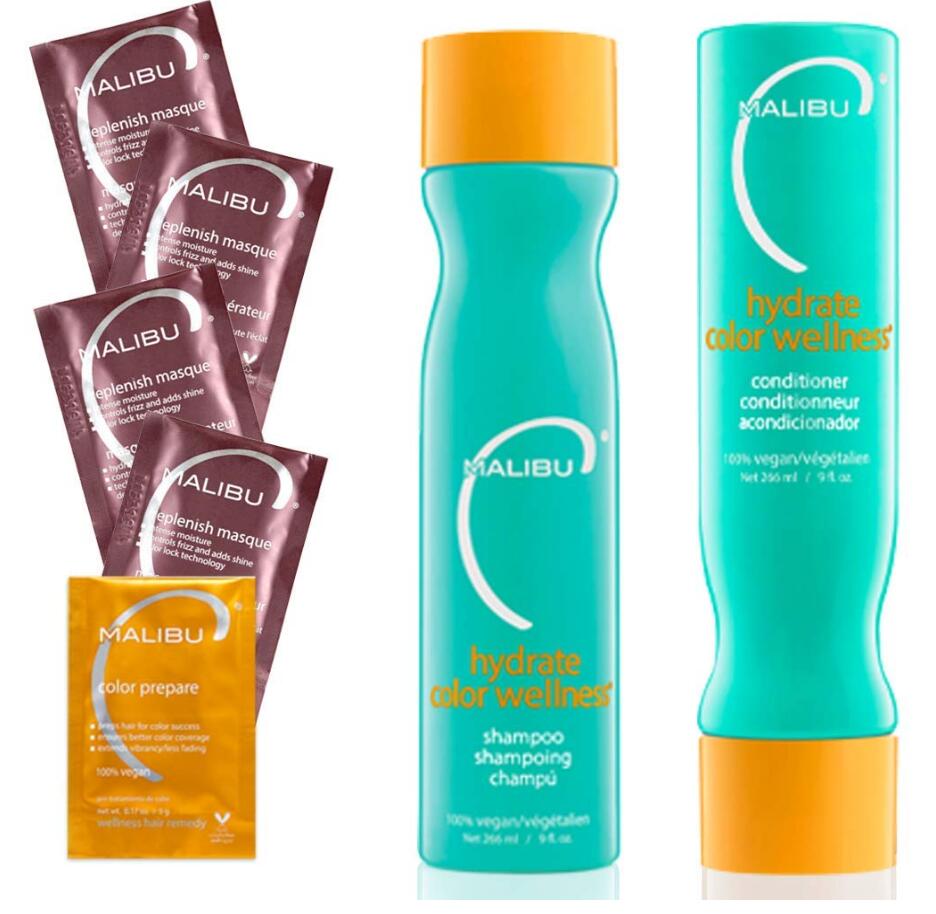 Malibu C's Color Wellness Kit is one of our favorite ways to keep color fresh and looking as though we just left the salon. What exactly makes it so special?
Protects and maintains your color
Gives hair extra shine and softness
Strengthens hair from inside out
100% vegan and sulfate free
One reviewer with naturally brownish-auburn hair that is color treated with highlights and low-lights, Rachel Z. wanted to give her hair some of its strength back after coloring had taken a toll on it. "I also want to bring out my hair coloring to its fullest shine so it stays fresh and vibrant."
Rachel also commented that, "Malibu C helps not only bring out the chemically colored sections, but also all of the natural colors of my hair. I like this because it keeps the coloring from looking brassy and worn, and it allows and overall bright, natural, and healthy blend throughout all of my long hair."
And is her hair feeling healthier? "Slowly but surely it is feeling healthier – this is a longer and more difficult process, but worth the wait," says Rachel.
The Color Wellness Kit also comes with the Color Prepare Wellness Remedy. "The magic is in the Color Prepare Wellness Remedy, which prepares hair for unprecedented color vibrancy and retention by removing any color-blocking elements hiding in the hair, such as mineral buildup," says Wade. "The primary reason color does not take well, fade or diminish in vibrancy so quickly is due to the fact that most colorists are coloring on top of an invisible wall of rock (minerals) that prevent the proper absorption of color. The Color Prepare Wellness Remedy removes the wall of rock allowing for even, true-to-swatch color absorption."
"The Wellness Remedy also enclosed in the kit has been great on my hair. Overall, you can feel the high-quality of the Malibu C products right when they hit your hand," says Rachel.
Whether your coloring for the first time or the 20th time, Malibu C's Color Wellness Kit will help ensure long lasting color while providing you with added health and shine.