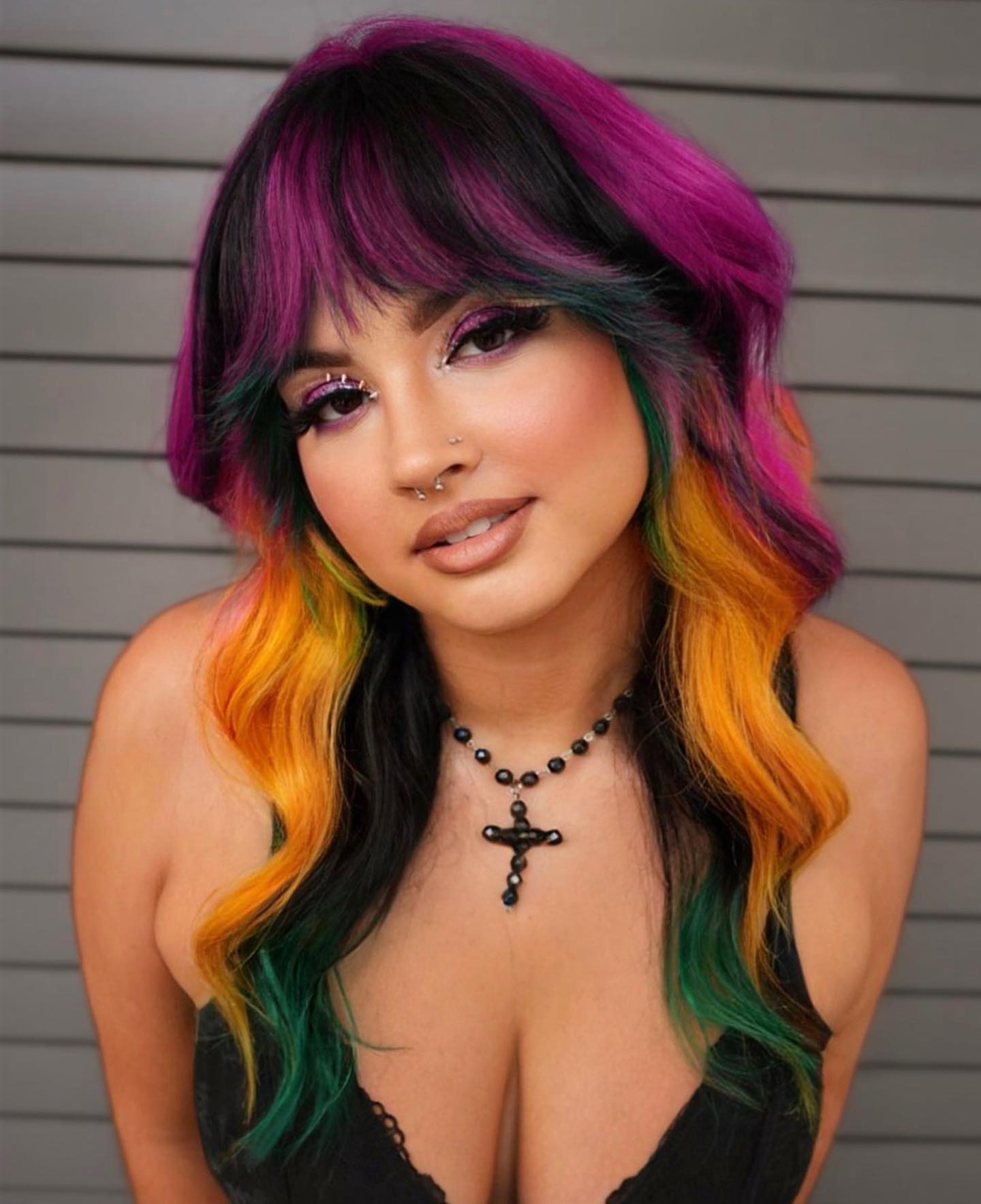 If you like to pick up the coming trends before they become mainstream, check these radical hair colour ideas for this year!
Maxime Simoens' spring show featured fashions based around youthful and individual looks worn by hip kids at the Burning Man festival. So there was a noticeably 1970's flavour with strong blocks of bright colour, fun slogan T-shirts and these completely new hair colour ideas for this year!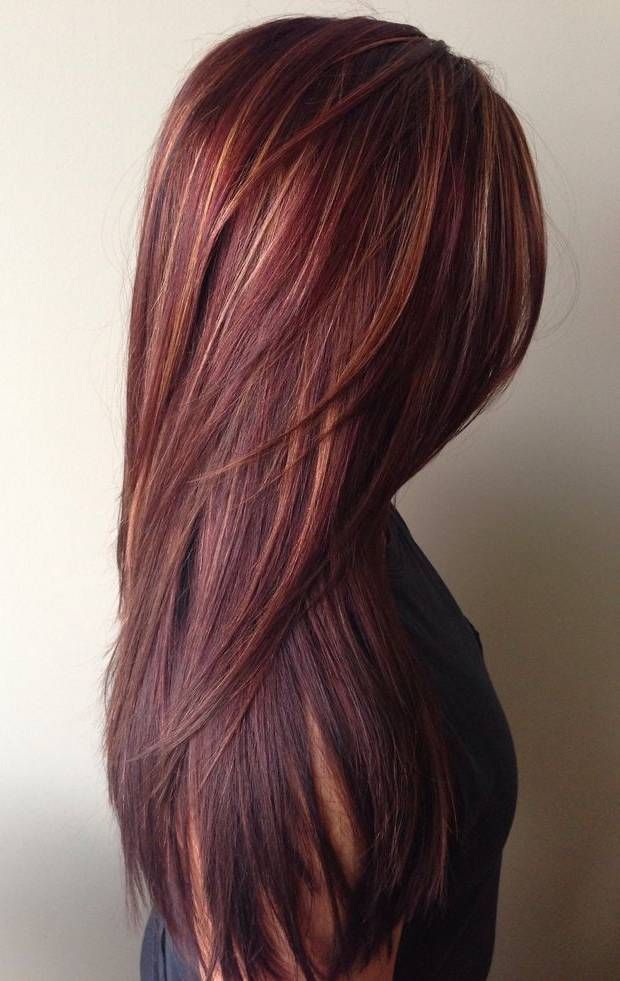 Simple and sassy
This is one of our fave new hair colour ideas for this year, as it's easy to do at home and totally original! And to whet your appetite consider these colour combos:
Royal blue roots on black hair, rich sea-green on brown, electric blue around a centre parting on a light golden-brown medium layered bob, sunshine yellow on dark hair or pink on any base colour! Ooh! – pink roots on platinum-blonde – stunning!
Ash-blonde hair colour ideas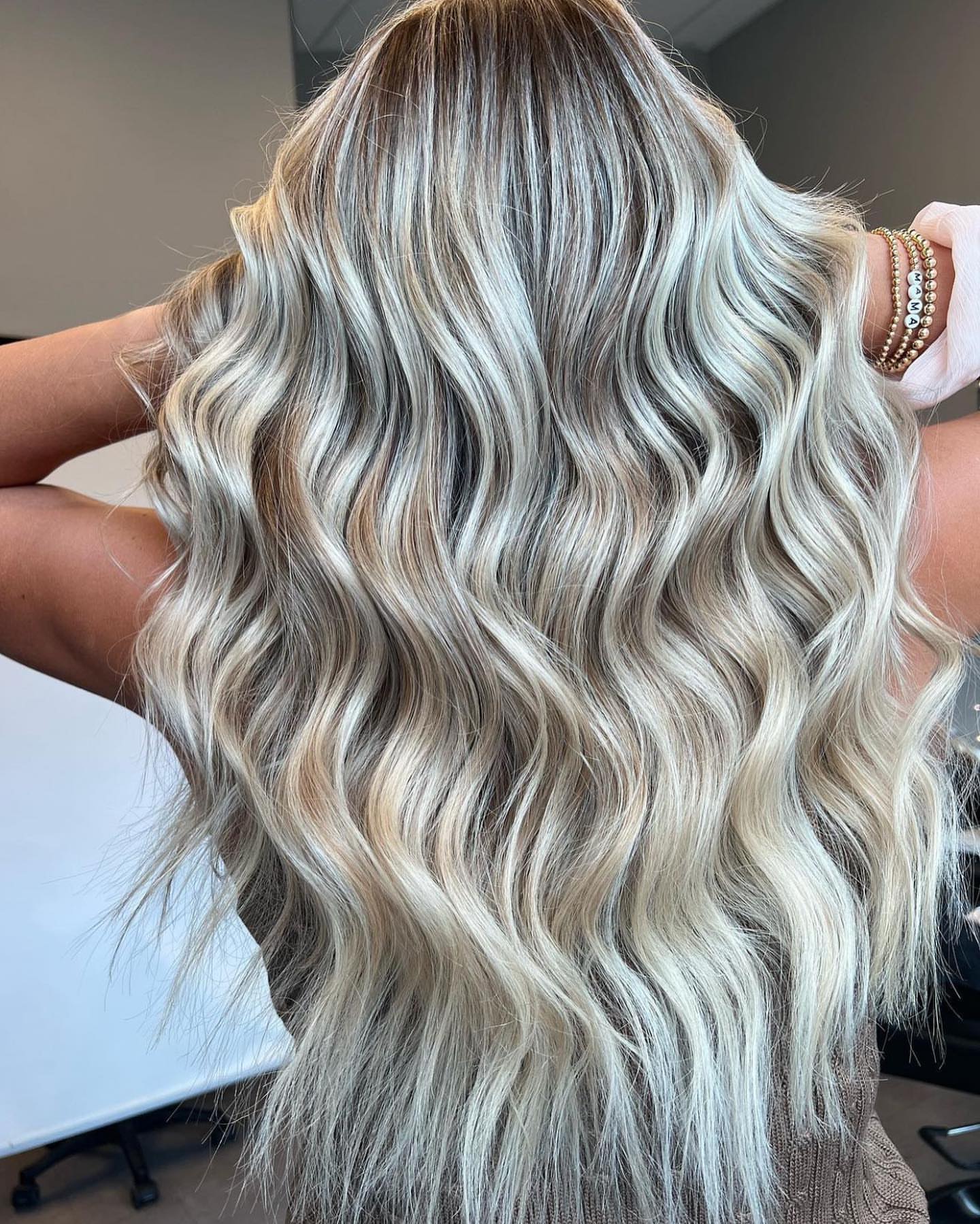 In addition to those exciting new hair colour ideas for this year, we'll be wearing less strawberry-blonde and more platinum-blonde shades in the New Year. And having our balayage and ombre′s cooled down for spring with some fabulously chic ash-blonde and ash-brown shades!
The main hair colour ideas are still centred on warm reds – but it's going to be platinum-ice and cool ash-browns all the way from spring onwards! Not only for long hair, but you can also try these colors on short hair too, just like bob and longer pixie cuts.
Highlighting and lowlighting trends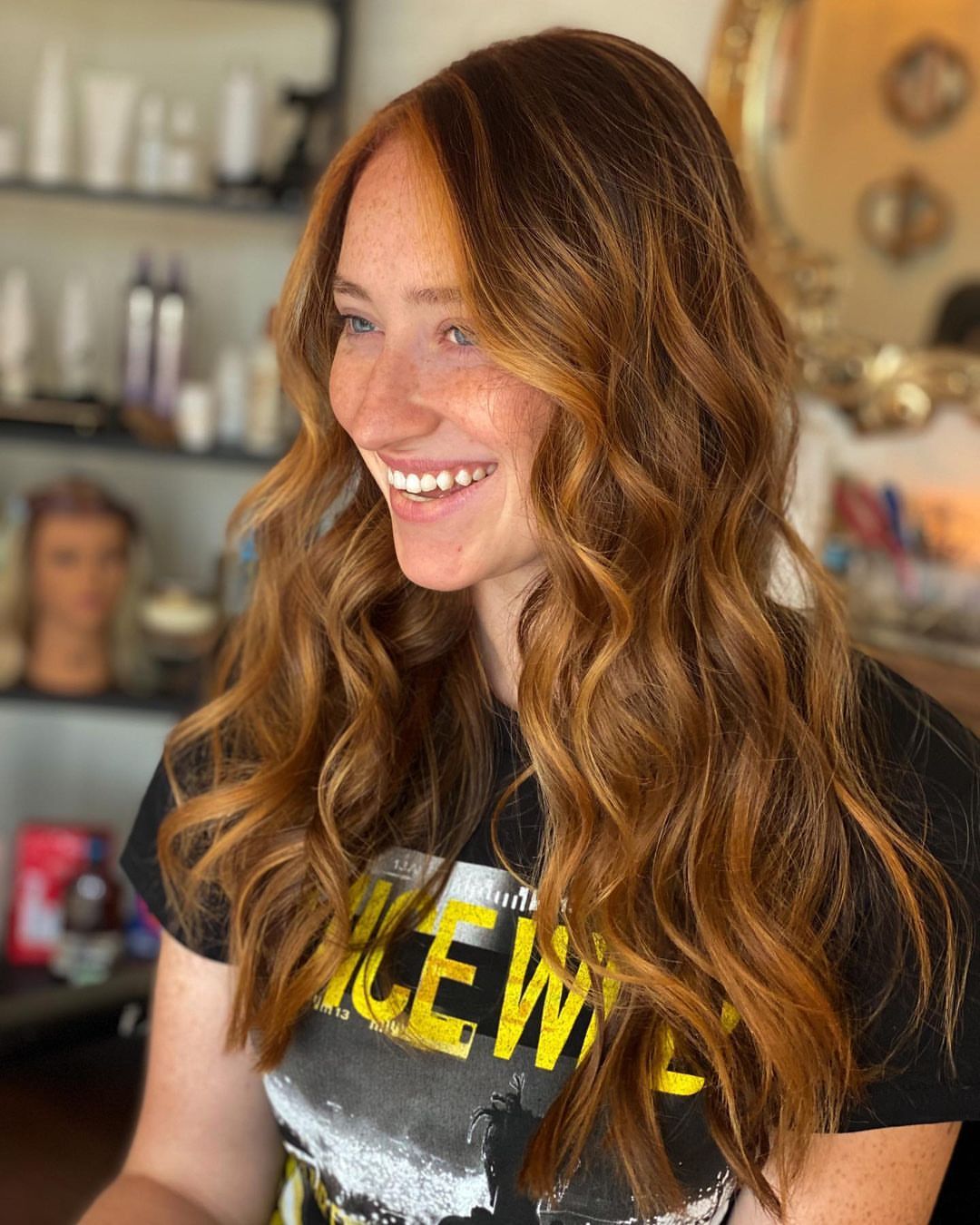 Add some subtle high- or low-lights if you want to make your hair look thicker and emphasise the movement.
Golden glints are popular for brunettes and a mix of golden and honey-blonde highlights adds lots of contemporary style. Blondes are also trying light-brown lowlights in their hair, in a reversal of the usual blonde highlights on mousy hair look! Check out this post to find the difference between Highlighting and lowlighting.
Rainbow colour roots!
The models were wearing bright blue, green, yellow and pink colour on the top of their medium length hairstyles at the roots around the centre parting and the crown. What a fabulous new way to cover your unwanted 'root growth' and a daring departure from balayage and ombré hair colour ideas. These hair ideas are not perfect for long hair, but also great for short hair.
For this year, summer-time trends in rainbow hair are definitely going to embrace this fantastic new hair colour idea!
How to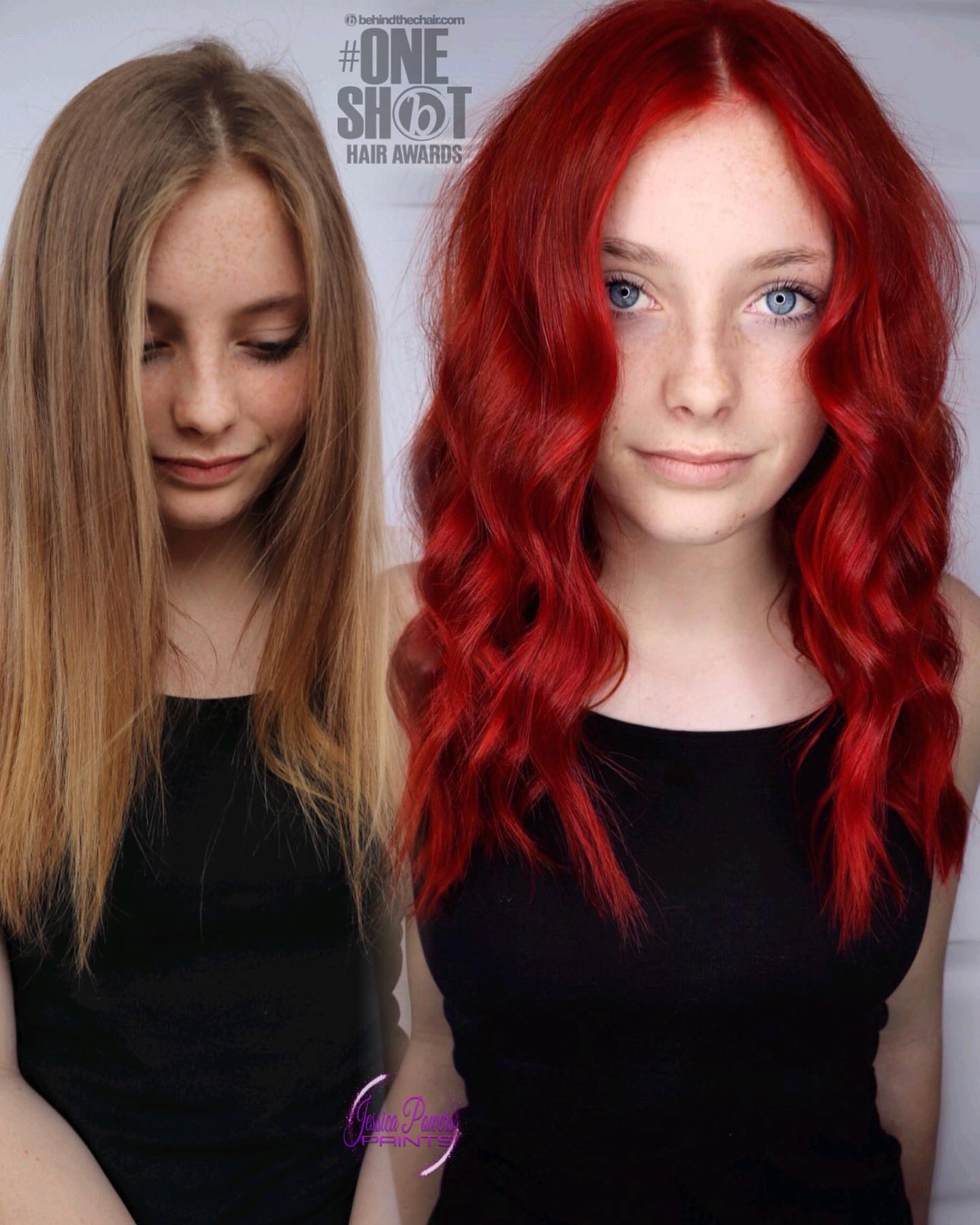 Here's how the look was created by Bumble & Bumble's artistic director. He used a brush to paint on colours from the MAC Pigment range mixed with water around the roots of the parting and crown area. Then he applied Bumble & Bumble's Dryspun Texture Spray and finally dried the roots with a very low speed hair-drier, leaving a powdery matte effect.
I suspect it would be easier to do with any of the temporary rainbow colours from the Crazy Colour range, or the Revlon Nutri-Gloss range (for natural colours) to get a finish that's just as radical, but not powdery!
Take a look right now at the most original and fresh hair colour ideas you've ever seen in this gallery!
Sexy red-head bouffant bob
This exaggerated wedge has full, round volume at the back showing off the model's thick hair. The eye-catching, copper-orange color is applied between dark-brown roots and brown hair at the nape and sides. With fabulously textured curvy layers highlighted at the sides, this is a superb hairstyle for a special occasion!
Katie Armiger Redhead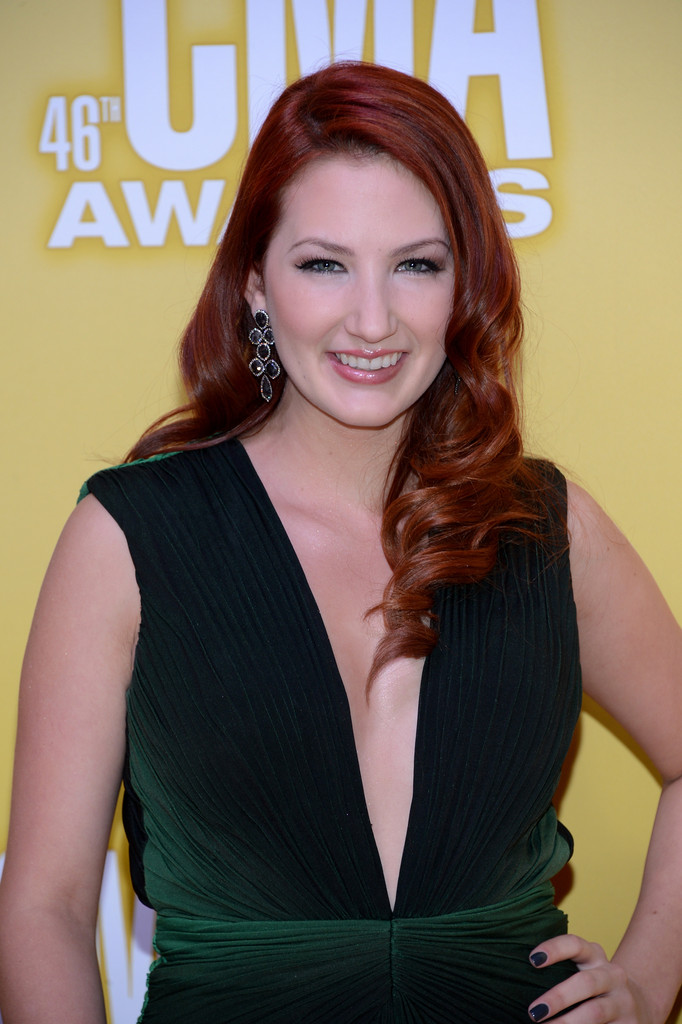 Katie Armiger is decked out in the colors of Christmas at the Bridgestone Arena in Nashville, Tennessee for the 46th Annual CMA awards. She is robed in green, a floor-length evening gown with progressively lightening and darkening shades of green and a cutout back.
The red tones of her long hair are the second color of Yuletide. Her hair is parted on the right with one side swept towards the front to fall in the vee of her dress. The other side falls back over the shoulder to cascade down in curls to her back, bared from the daring cutout.
Fabulous long wavy hair for girls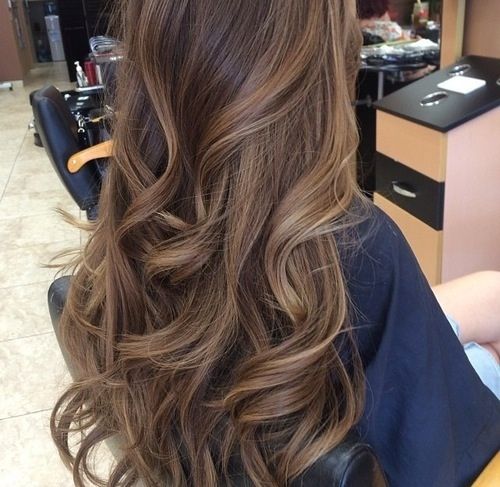 Sassy long hair style for women
Hair color ideas for long hair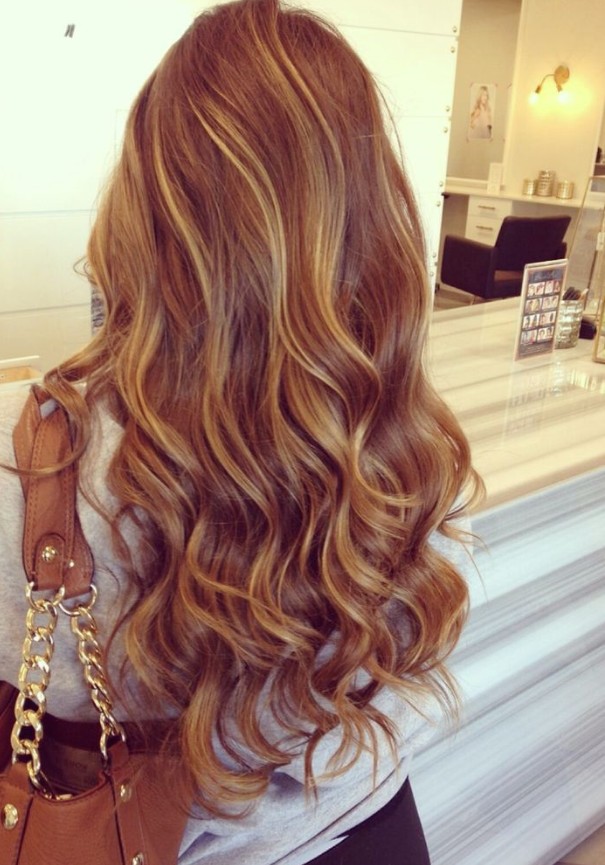 Celebrity hair color ideas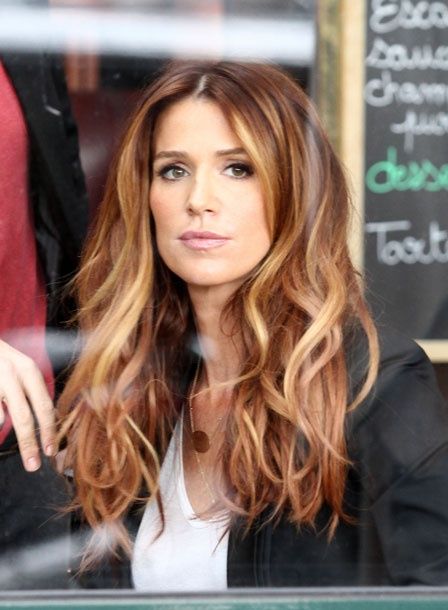 Side view of long dark to blonde ombre hair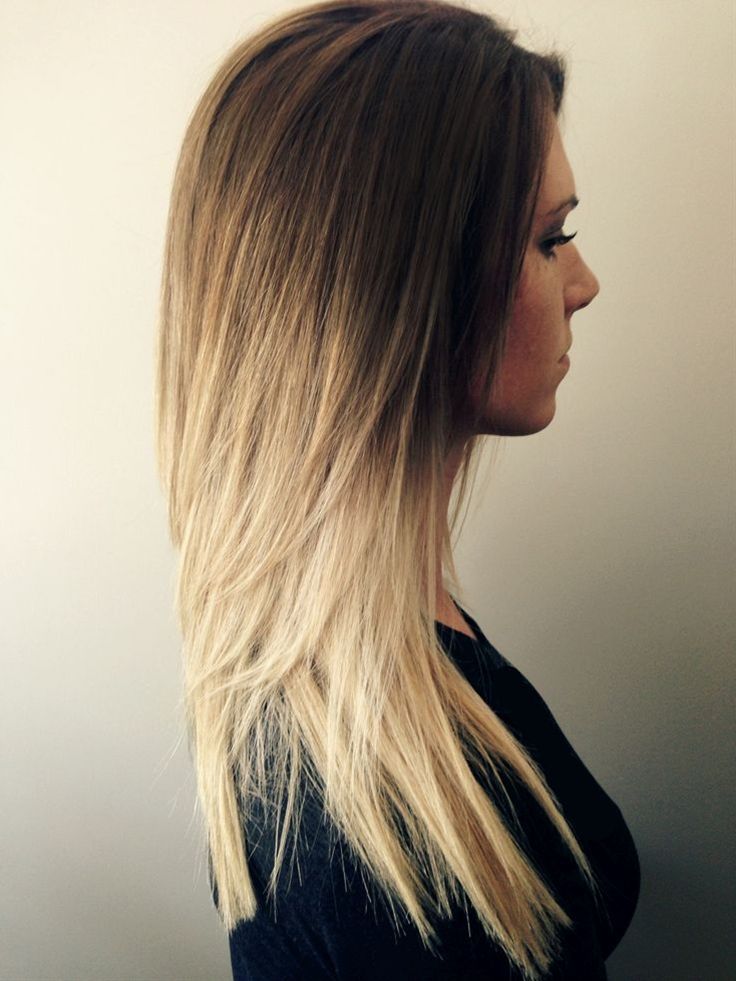 Side view of medium wavy ombre hair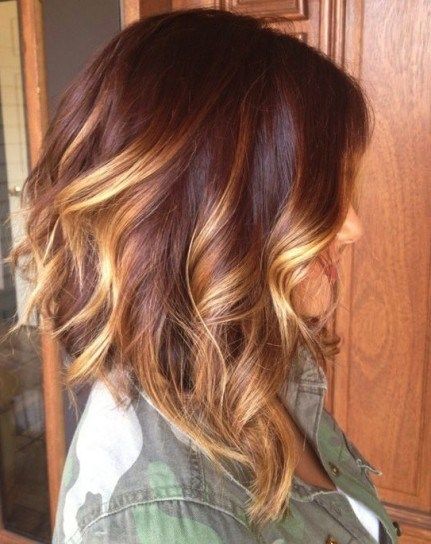 Hair color ideas for summer
Back view of highlighted long wavy hair for girls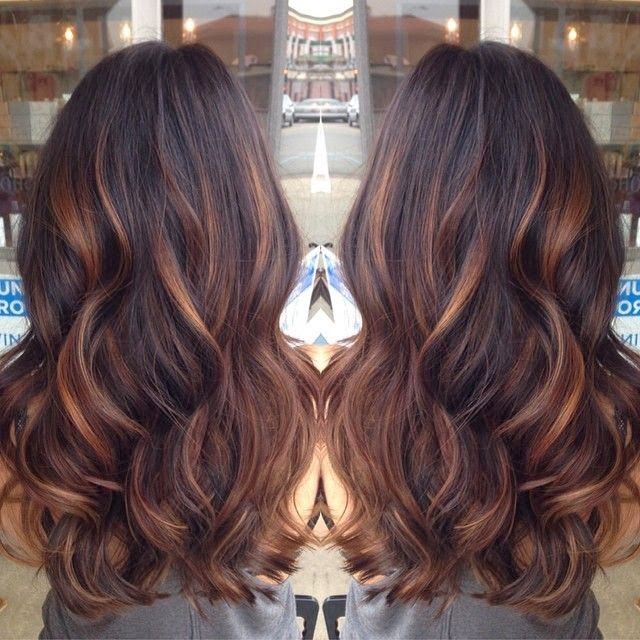 Latest most popular hair color ideas for women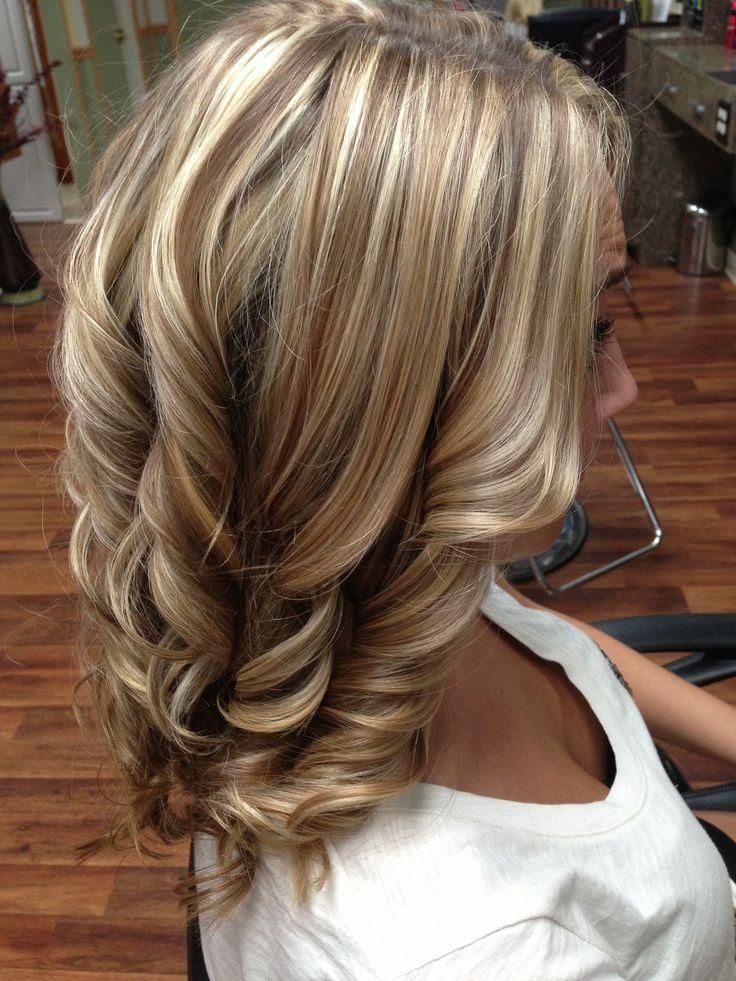 Trendy hair color idea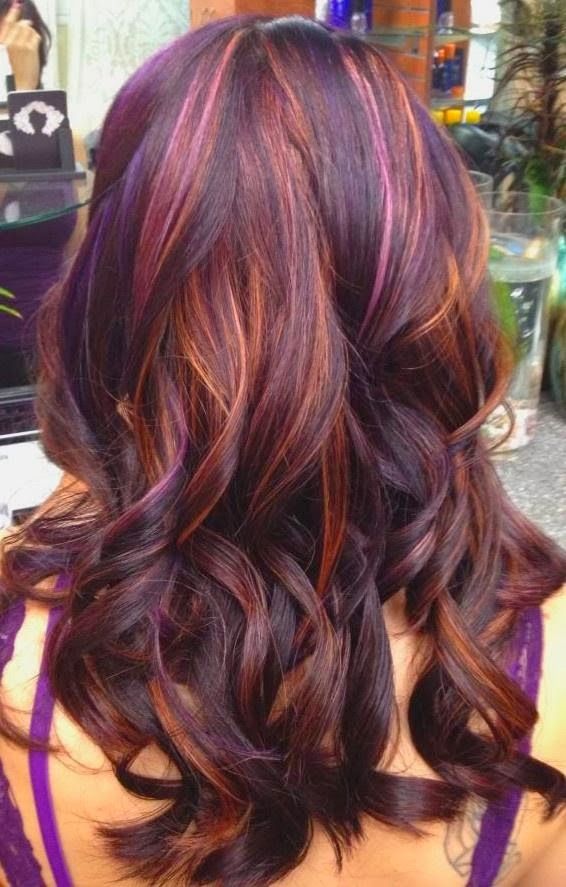 Side view of latest popular hair color ideas