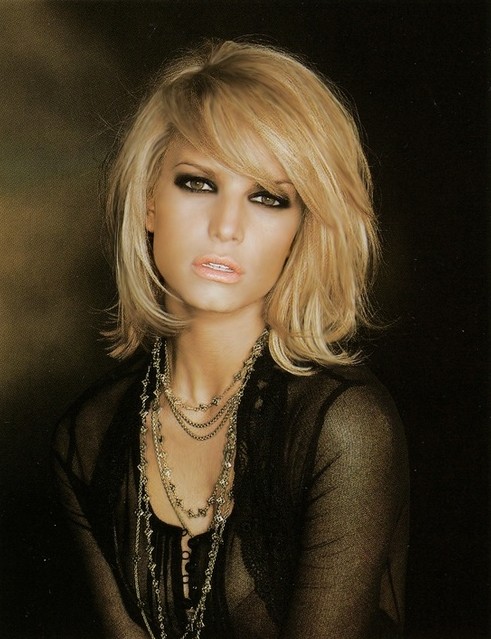 Celebrity short to medium length hair style with bangs for thick hair
This is Jessica's most sophisticated look and features a volumised long bob cut in sliced layers with trendy wispy tips.
The side parting is softly blurred and the hair is styled across the head in a slightly bouffant way that creates an attractive rounded shape. The asymmetrical soft fringe sweeps across Jessica's forehead with the strands lightly defined to show her forehead. This is a very chic cut and when you add the amazing blend of pale-gold blonde shades, it creates an incredibly flattering, feminine look!