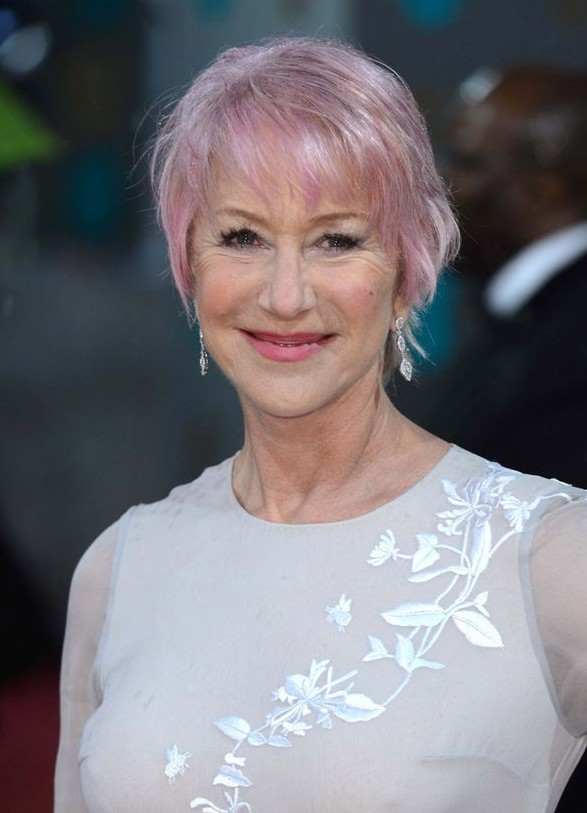 Trendy short haircut for women age over 60
Helen certainly stole the show when she appeared at a formal event with this pretty and playful hairstyle earlier this year!
The hair is layered to a length just at the ear lobes with a trendy side parting and a light, asymmetrical fringe to soften the line.  This keeps the focus on the upper face and creates an attractive frame around the eyes.
The delicate shade of pink gives a feminine touch, which looks great on blonde, white or silver-grey hair.  And matched with pink lipstick and blusher, this is a fun look that's perfect for anyone who enjoys springing a stunning, hairstyle surprise!