Updated:
Katy Perry Layered Short Sleek Pastel Bob Hairstyle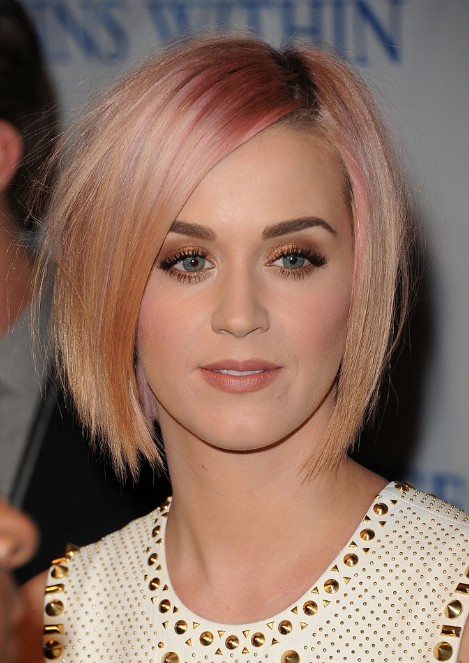 Trendy short side parted sleek bob hairstyle for female: It's Katy Perry. That means that it's not going to be boring, predictable, or run of the mill! Katy always has a little something extra for each hairstyle to give it a taste of her vibrant personality.
This time it is a pastel punch to her bob haircut. Though for the most part blond, Katy has some powder pink highlights lighting up from her side part. The blink of pink is duplicated in her golden, rosy tint on her eyelids and the natural subtle rose color of her lips. It is nothing less than we would expect from this cutting edge style icon!