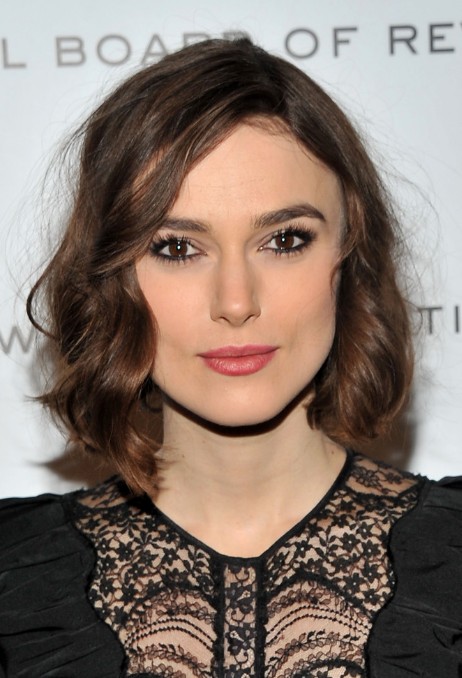 Simple Easy Daily Hairstyles for Women: Kiera Knightley is a highly sought after actress often cast as the heroine of period romances. One look at her at a New York City gala and one can immediately discern the reason!
Kiera's chocolaty brown hair is parted to one side, with one shorter wisp falling just next to her eye and the other side left to swing lightly against her alabaster cheek. Loose ringlets complete the frame of her face. And what a face it is, liquid brown eyes, a delicate nose, and lips with an alluring smirk. No wonder Kiera usually ends up with a charming gentleman or even a prince at the end of every film!
This trendy medium curly bob hair style is perfect for Oval, Heart, Square, Rectangular face shapes.