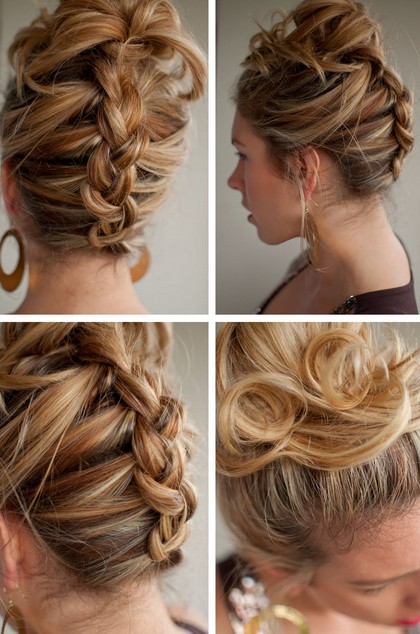 Here's an absolute show-stopper!  It's ultra-trendy, highly original and full of creative techniques for a completely contemporary style!
The sides of this braid are brushed lightly off the face, to give a fashionably messy effect and loosely woven into a vertical French braid.  The clever weaving technique produces a wonderful variety of shapes and colours.   Just look how the triangular sections reveal the edgy dark roots and form a fantastic contrast with the flowing curves in the braid!
The multi-toned braid is secured at the crown and the rest of the hair is imaginatively styled into a witty mixture of retro 1950's pin curls and lazy curves, which together seem to form an avant-garde golden coronet!
This fabulous hair design plays with notions of the traditional fairy-tale princess wearing a pretty gold crown – and completely subverts it – to show us the best of innovative, 21st century hair design!  Amazing!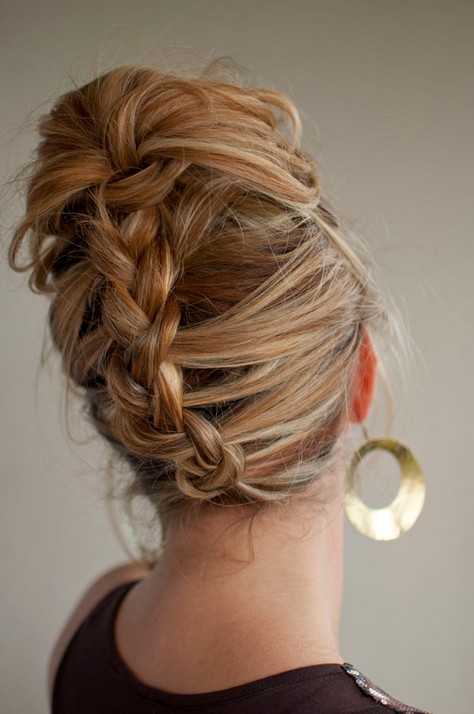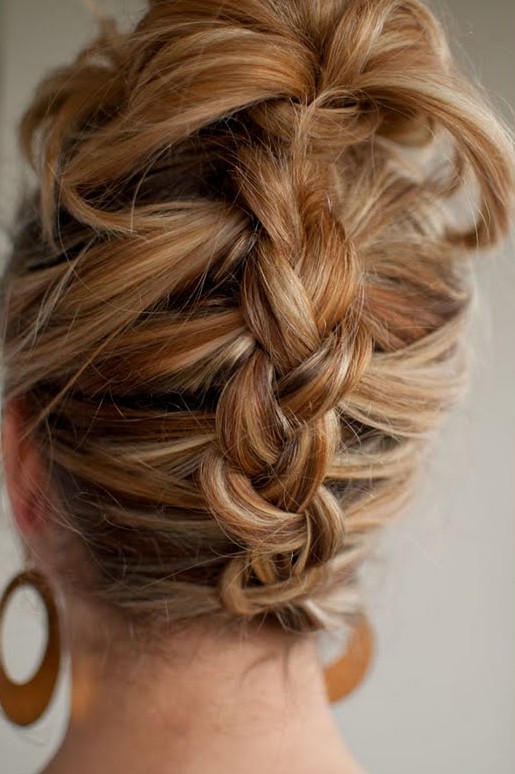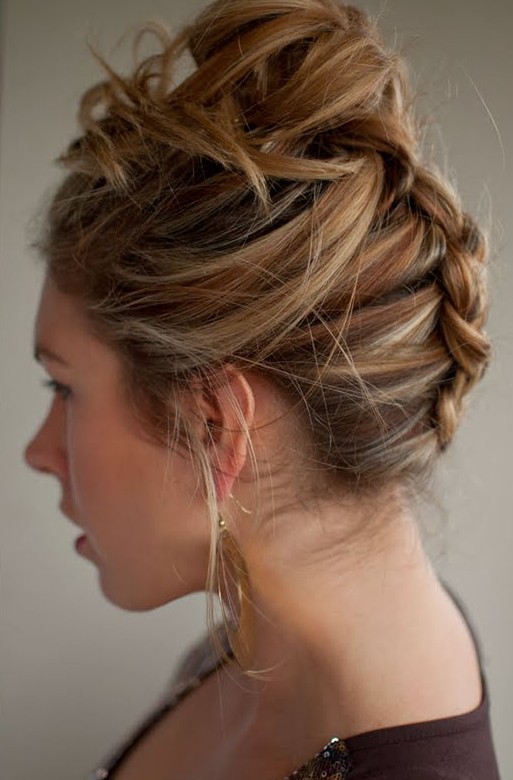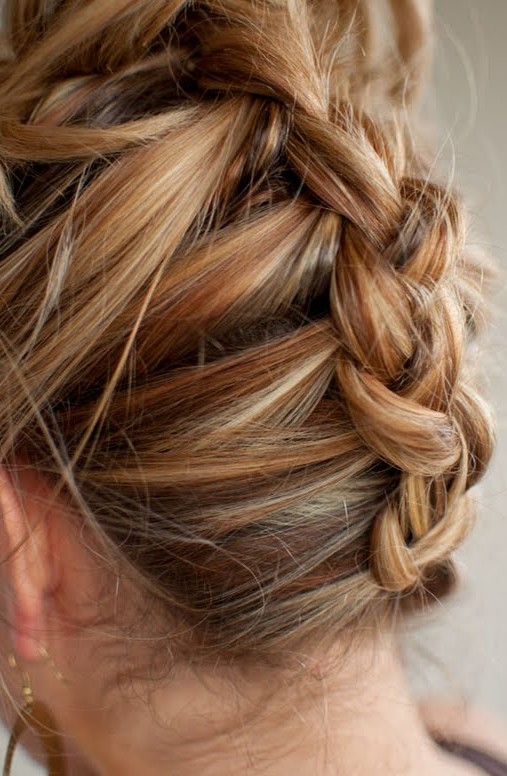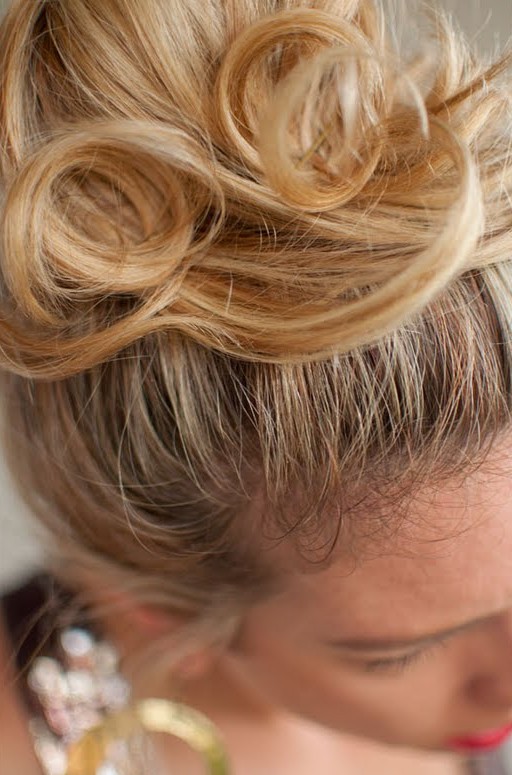 Do you want to know how to do this elegant reverse braid? Check it out here on hairromance.