Updated:
Kris Jenner Short Black Haircut with Side Swept Bangs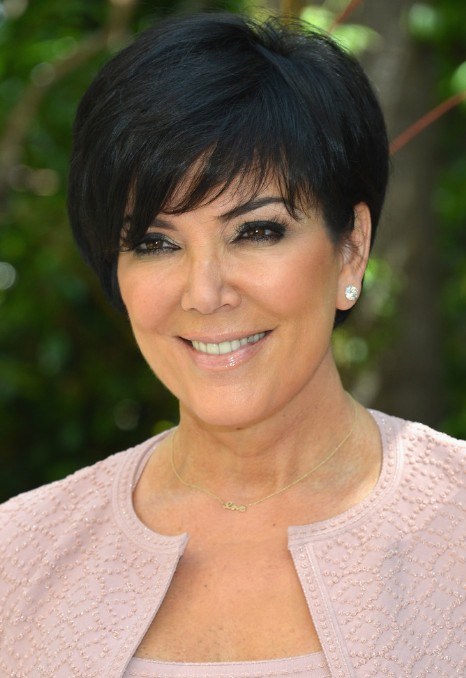 Best short hairstyle for women age over 50: Kris Jenner wore her sleek tresses with wispy side-swept bangs. Black hair is a popular hair color if you are looking for shine because black hair reflects a lot of light.  In particular, Kris Jenner has created volume by pumping up the crown of her hair and she has maximized her sheen of her short bob by keeping her hair mostly straight with only a slight bend at the ends.
Straight hair reflects the rays of light best because the hair cuticles are all lying down in the same direction so light doesn't get trapped in layers.    So for lots of luster, dye your hair Kris Jenner's black, straightened your bob and pump it up to celebrity status with a little pumped up volume.  This is one of the most popular hairstyle for older women.