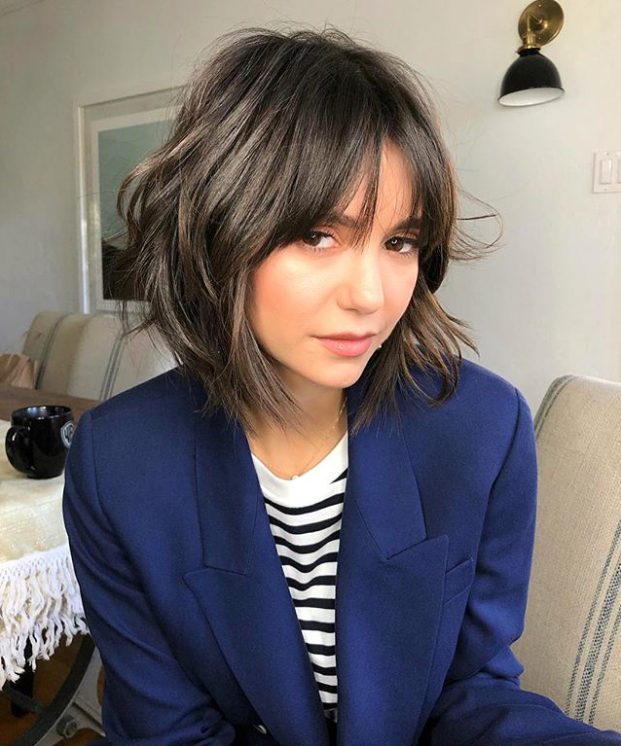 Short, Medium or Long Hair: Shag Hairstyles Are Easy To Care For Whatever Hair Length
When you want a fun, easy to keep hairstyle – whatever the hair length – shag hairstyles are the way to go whether you're a man, woman or child.
What Is Shag Hair: Shag Hair Styles For Any Hair Length
Essentially, a shag hairstyle is hair that looks messy on purpose. Most shag hairstyles require that you do a small bit of styling to look their best. However, they present persons with a confident attitude since they don't need a lot of maintenance before they're worn. Shags do have layers but the kinds of layers and how they're arranged will depend on how long a person's hair is.
Short Shaggy Hairstyles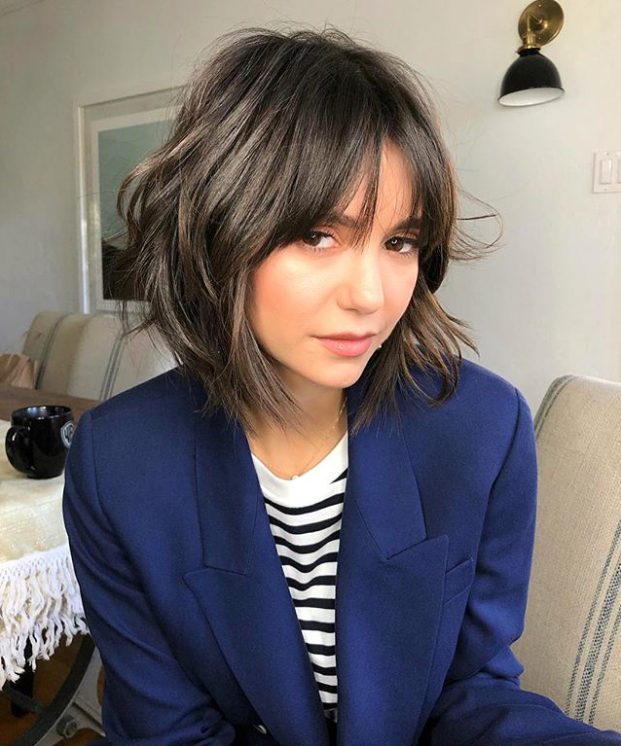 There may be several layers with this kind of hairstyle and it generally frames the face. Now, there are few layers in back so that it's given a uniform look without giving up the volume. Find more latest short hairstyles here.
Medium Shaggy Hairstyles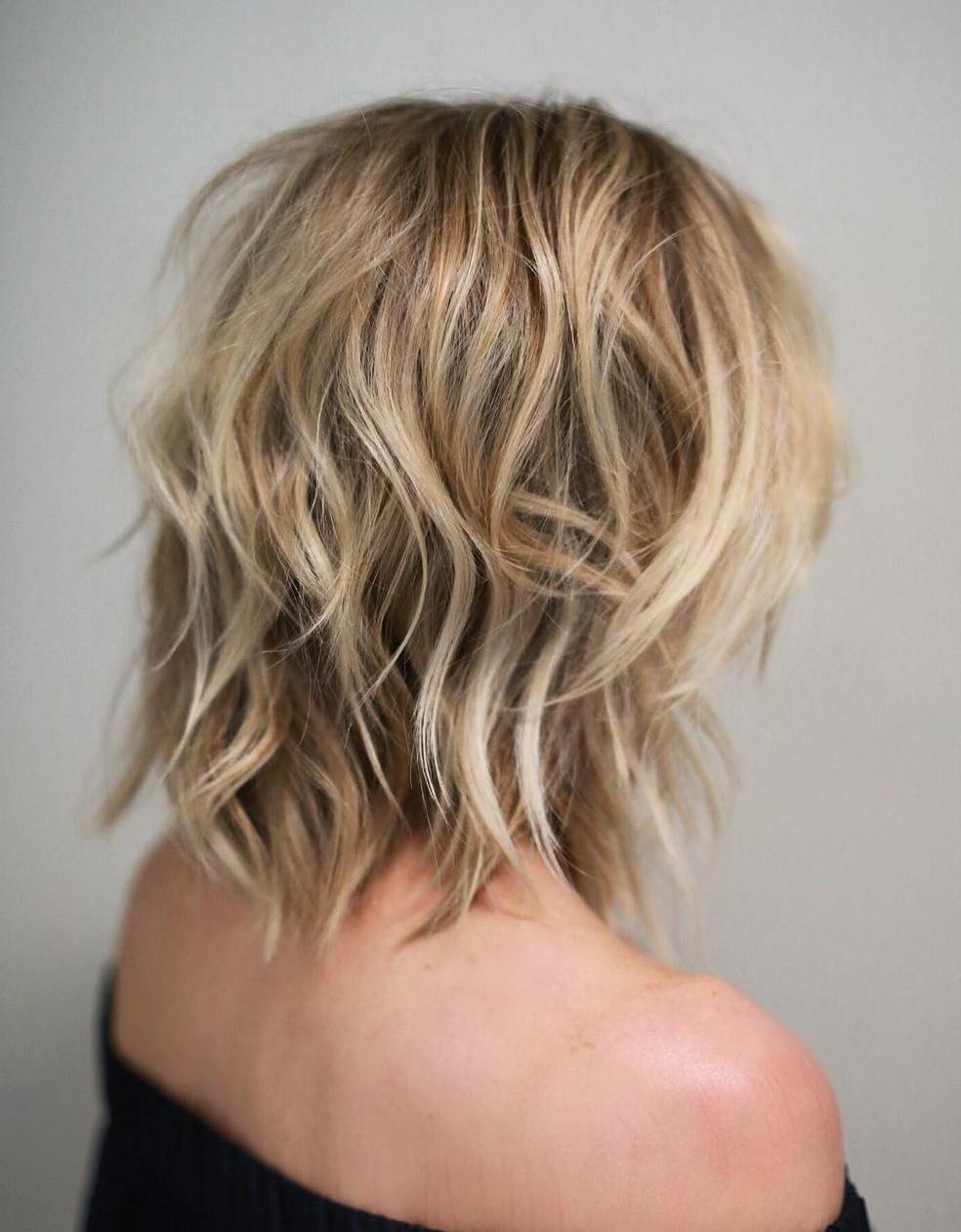 This hairstyle allows a person to have some layers or many layers. It's up to the person getting the cut. If there are a lot of layers done, the hair is lightened in weight and is given more volume. However, fewer layers in the hair give it a sleek look.
Long Shaggy Hairstyles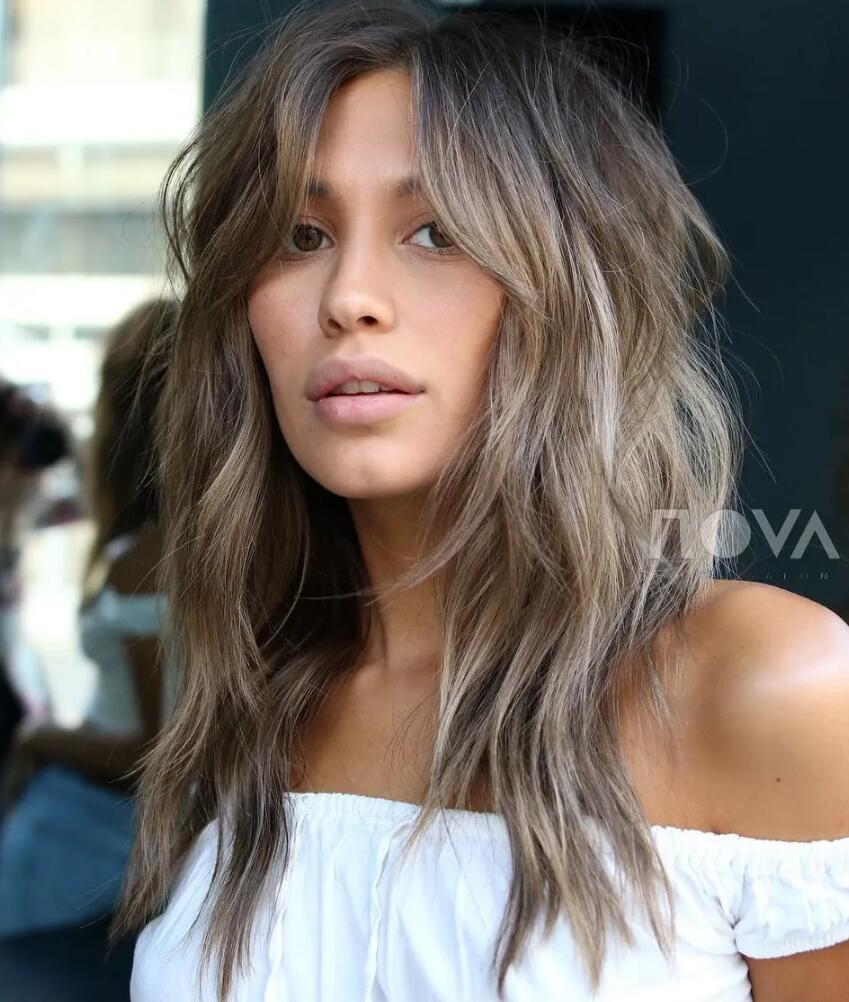 This hairstyle generally has fewer layers, as too many layers make it look unkempt and messy.
Whatever the length, the longest layer tends to be the outermost layer (generally starts at the head's crown). It gives the hair a smooth finish and natural flow. Now, shag hairstyles can be wavy. However, the curls are usually harder to manage and can become tangled very easily.
How You Can Get Details Into The Shag Style
You can modify any shag style to fit your personal preference and personality. Teenagers tend to like the shag style because it's quick and can be maintained easily. Plus, they're able to personalize the look. They can add highlights, streak their hair or put in vivacious colored tips to make a statement. They can also use accessories to style it up on special occasions.
How To Choose The Best Shag For Your Hair Style: What You Should Consider
When you're trying to find a shag style you like, you need to think about your hair's length. Short shags will take some time to grow out especially if you consider the possibility that you won't like the hairstyle. However, longer styles can be cut away. You should also consider the shape of your face before you settle on a particular style. Longer hair will balance the round face. A fringe and tapered bangs will make softer angular face features.
Shags don't generally work very well with fine hair, as it can tangle quite easily and can feel weighted down by carefully designed layers. Shag hair cannot be easily braided; however with the help of several styling products, you can get a uniformed look.
How To Care For A Shag Hair Style
Shag hairstyles don't take a lot to be maintained but should be trimmed up to eight weeks apart. After you wash it, you can let a shag hairdo dry naturally or style it a bit with either volumizer or hairspray. Use conditioner on a regular basis to maintain healthy hair and keep it from tangling.
Shag hairstyles are a wonderful look for any person who doesn't have the time to spend hours upon hours styling their hair. This style is great for any hair length and can be modified to fit a lifestyle and preference.
Here are some popular shag haircuts for you to choose from, hope you can find your favorite one in this gallery.
Shaggy Hairstyle for fine hair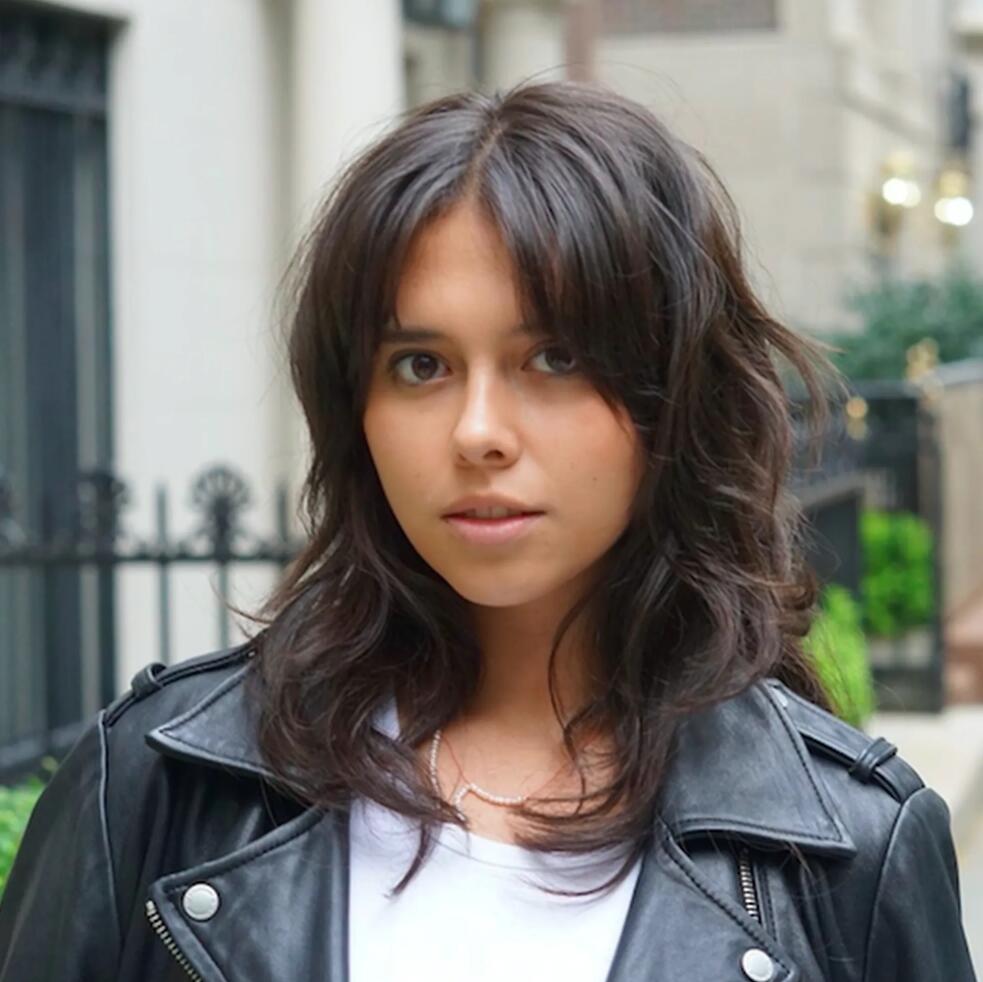 Messy hazelnut cut with white balayage
This boho look has an angled wedge at the back graduated down to longer layers parted to display the ear. The attractive color design of warm beige highlighted by pale blonde hair is very fashionable right now. I love how the beige softens platinum-blonde and this chin-length style with long, diagonal bangs suits lots of face shapes!