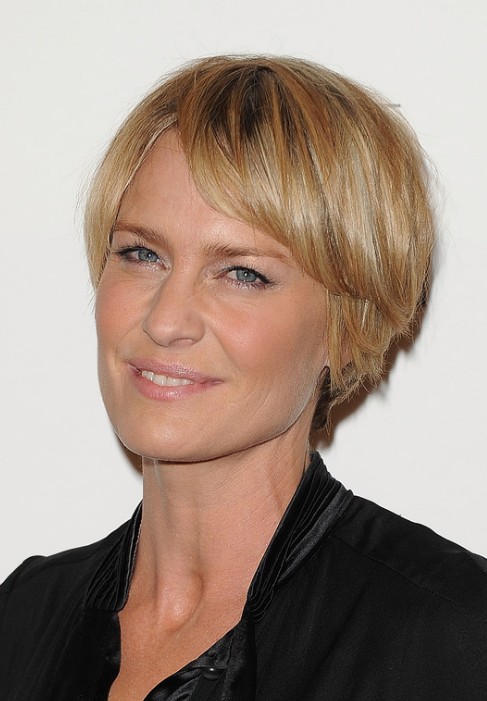 Latest hottest short hairstyle for mature women over 40: the layered short choppy haircut with bangs. The layers are really apparent in Robin Wright Penn's layered short cut which she wore for her appearance at a tribute to women in Hollywood.
Her hair is parted on the right and it's from this part that her layers are sent on their way!  Not quite a bang, but Robin's first layer lands about an inch above her eyebrow and is swept behind her other hair.  The next layer lands across from the eye, and the others hit her temples, earlobes, and finally the nape of her neck.  This is no shallow hairstyle!  The layers give depth and visual interest.
This short choppy 'do looking super shiny and casually tousled and this short hairstyle is great for Oval, Oblong, Square, Heart, and Diamond face shapes.