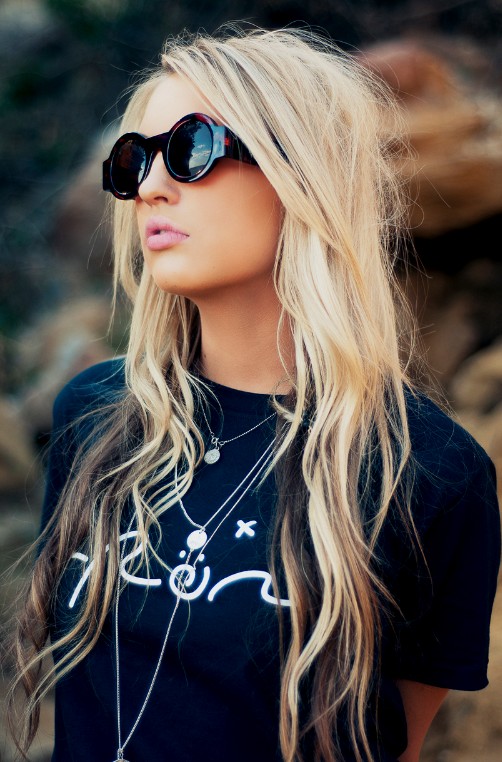 Cool stylish style for Summer!
This long, blonde and casual style is full of innovative new styling and colouring techniques which change it from being a hairstyle cliché, to a fascinating new look!
The lower sections of the hair are coloured with exciting mid- to dark-brown lowlights, in a 'random' way, creating a trendy twist on the classic long blonde style. The styling is a mixture of slight waves, loose curls and straight strands, ending in heavily textured tips for an edgy, relaxed look.
To complement the innovative lowlighting, the long layers are treated with hair-styling 'putty' to make the sections separate in a fashionably 'unkempt look', in line with the roughly tousled 'bed-head' hair above.
This clever blend of contemporary, urban colouring and styling creates a fabulous, fashionably unstyled new look!
Find more popular hairstyles here.