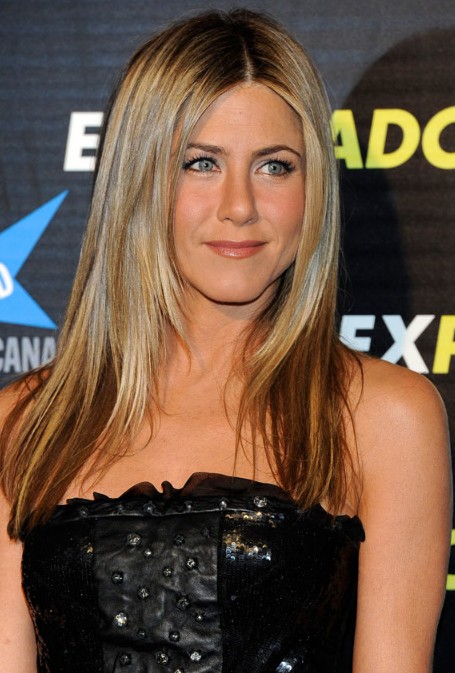 Jennifer Aniston? She is a Hair Icon!!! Find Jennifer Aniston's latest hair styles in this gallery. Jennifer Aniston is always gorgeous as ever. She' fabulous! :)
Jennifer Joanna Aniston was born on February 11, 1969, she is an American actress, film director, and producer, and a hair icon! Aniston gained worldwide recognition in the 1990s for portraying Rachel Green on the television sitcom Friends, a role which earned her an Emmy Award, a Golden Globe Award, and a Screen Actors Guild Award.
She's one of Hollywood' most bankable actresses, had some of the most gorgeous men on the planet – including John Mayer,Brad Pitt, she's got great Friends and an even better wardrobe. Since the end of "Friends" (and Brad Pitt), Jennifer Aniston has mostly strayed from the spotlight (except for a few shots of her and John Mayer). But the fanaticism over her haircut continues. Most of the time she wear sexy long hairstyles, and some times wear medium legnth hair, but I have never see she sports short haircuts, one of the most popular a bit short hair is her long bob, you can find her long bob here or here. I don't know if Jennifer Aniston will sport short hair this year or not, because Miley Cyrus have cut her long hair short on August 2012, lol ;) Maybe she will astonish us with her short cut lol
Jennifer Aniston hair color: Jennifer's hair color is a light brown base with golden-blond highlights, and some baby-blond highlights focused on the ends, Jennifer's hair color can work on a lot of people because it has more depth and variation—so darker skin tones all the way to lighter ones, and any eye color works. You can get more tips on Jen's hair color here.
Here is a gallery of Jennifer Aniston's hair styles, including long hairstyles, medium length hair, short haircuts and elegant updos! Find your favorite hairstyles here.
Fall in love with jennifer's Hair!
I love jennifer aniston i think her hair is amazing she always knows what looks best and which do goes with each style that she chooses to display. If you love this gallery of Jennifer Aniston's hairstyles, why not share it with our friends? And you can follow us on Pinterest and get the latest new hair styles from Jennifer Aniston!