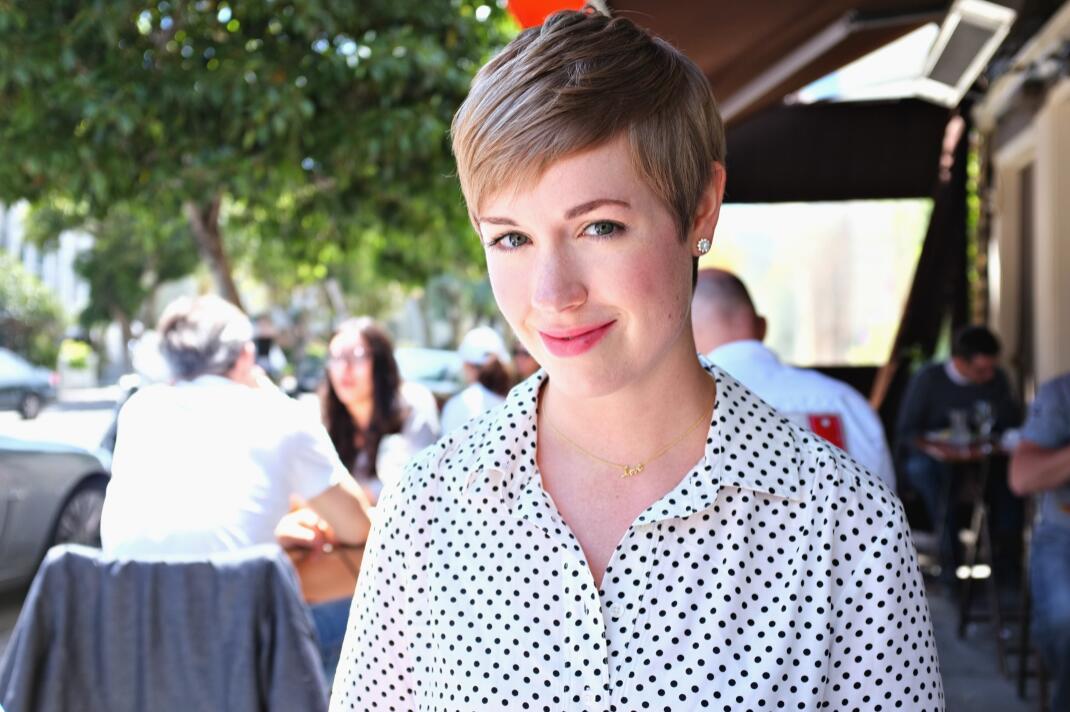 We love a girl who isn't afraid to rock a fierce pixie, and writer Sarah Lee's cut (reminiscent of a 1960s Mia Farrow) is nothing but chic. She shows off her hair and style on her blog Sanfranista, where she chronicles her life as a writer in San Francisco. Read on for more about how she decided to take the short cut plunge, the accessory she rarely takes off, and where you can find her on a Saturday.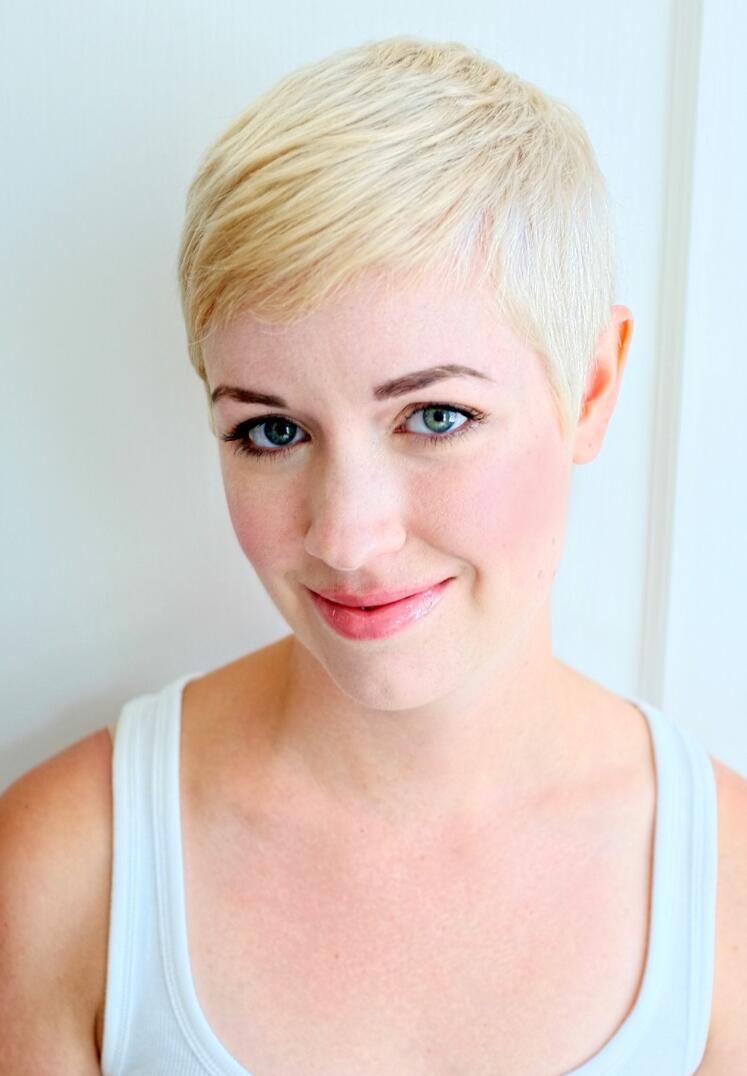 Where do you live and play? I'm a San Francisco girl through and through! I was born in the area and am now based in Pacific Heights, but I love to explore all over San Francisco and the Bay Area. Favorite areas right now include Jack London Square in the East Bay, Napa in the North Bay, and the Mission District in San Francisco.
What do you do? I'm a freelance writer and fashion blogger, so I spend my days attending events around the city and networking with fellow writers and publications.
How would you describe your style when it comes to hair? I've become a bit of a one-trick pony ever since I've had my pixie cut– I usually just straighten and smooth out the cut, pushing my bangs to the side. However, I like to have some fun when I go out and will go for a messy look or even a fauxhawk!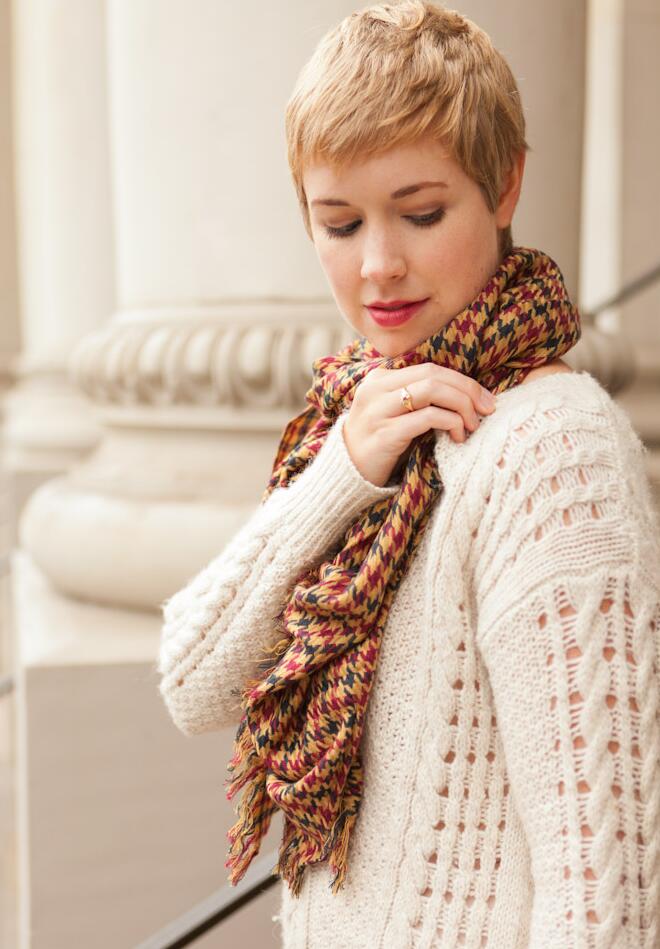 We love the pixie! Almost everyone we talk to says they love the look but are scared to try it themselves. How long have you had a pixie cut? What made you take the plunge? Why, thank you! It really is amazing how many women stop me on the street and say that they wish they had a pixie cut. While I'll admit that the look isn't for everyone, there are so many versions of a short cut that I'm confident most women can pull off the look. The key for me was finding a fantastic stylist who knows what works well with my face shape and lifestyle- I've tried different versions of the cut with her, and I'm always confident that she'll let me know what will look best on me.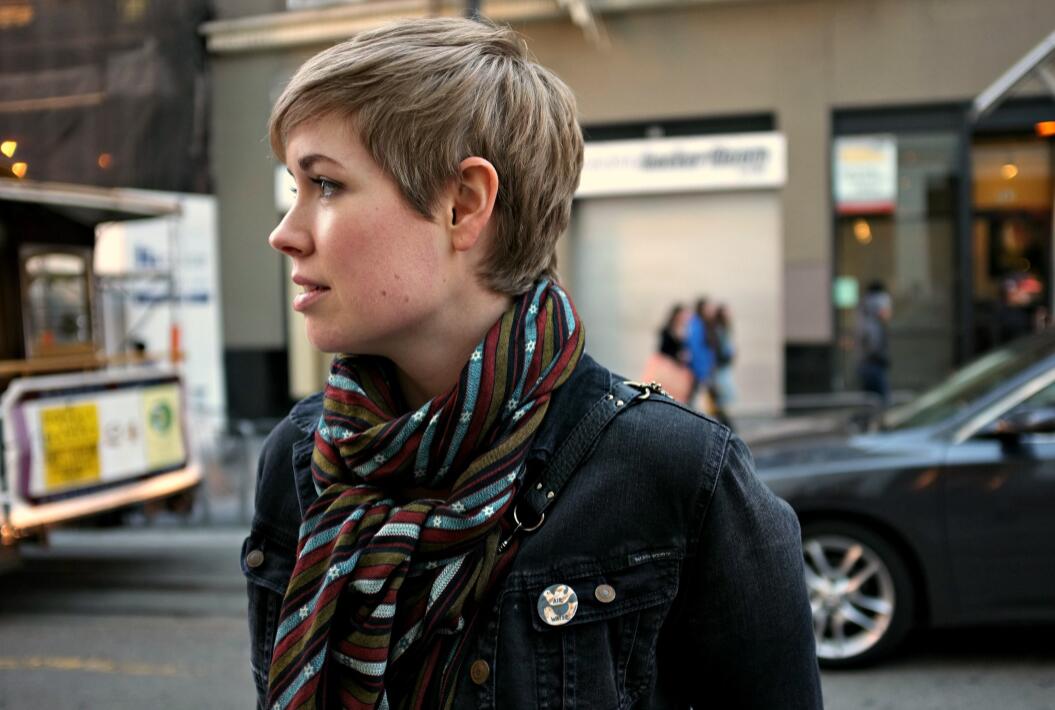 I've had the pixie since 2006, and it's hard to remember a time when I had long hair! I have naturally curly hair, and I used to wear it very long (think Disney princess). I always wanted to cut it, but it wasn't until I traveled to India for half a year that I finally made the chop. My hair just felt so out of place and was so high-maintenance in the humid weather, and I wanted to make a physical change to reflect the emotional changes I underwent while traveling. Now, I couldn't imagine life without it!
Tell us about your stylist & salon. How did you find them?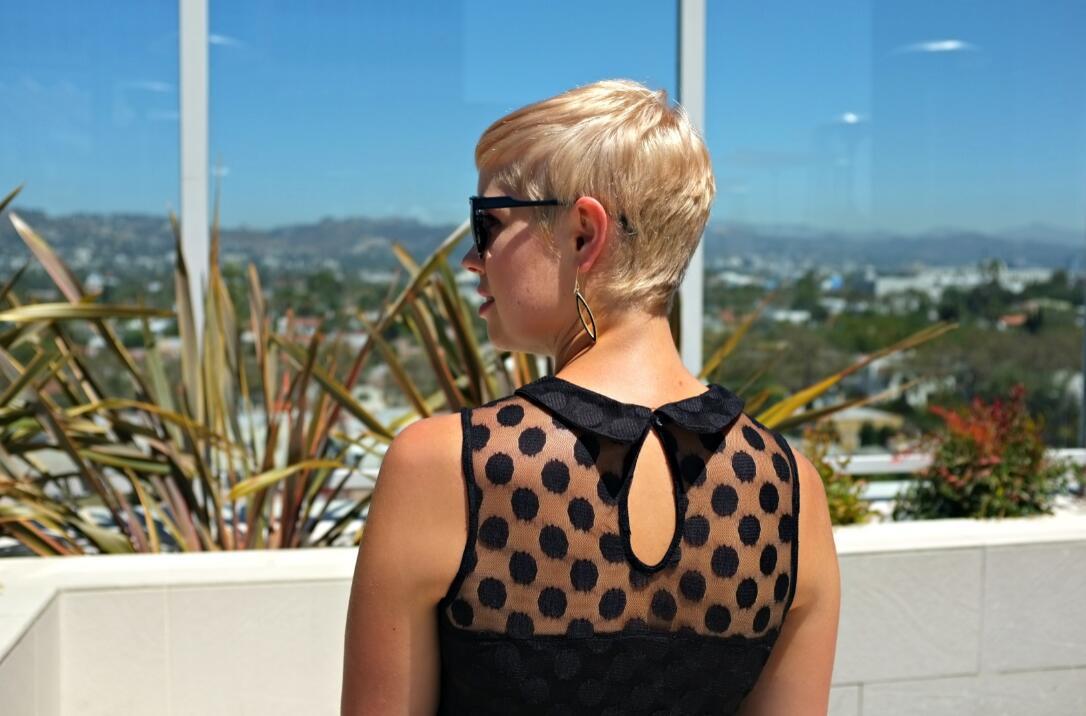 It's kind of a fun story- my husband and I had just moved to San Francisco, and we used to go on these walks for hours where we'd explore around the city and get to know the area. We were walking through Pacific Heights one evening, and I noticed a gorgeous building with all these floor-to-ceiling windows with warm light spilling out of them. When I peeked in, everyone looked so friendly and chic, so I quickly typed "Renaissance Salon" into my phone and saved it! I called them up a few weeks later, and my stylist Danielle happened to be the only stylist available for a cut that day. She was still in her training program, so I wound up being her first regular client! I've seen her for over three years now, and when you have a pixie, that means once a month! It's been so cool to see her technique develop even further, although I still maintain that my first haircut with her was the best one I'd ever up until that point.
What products can you not live without?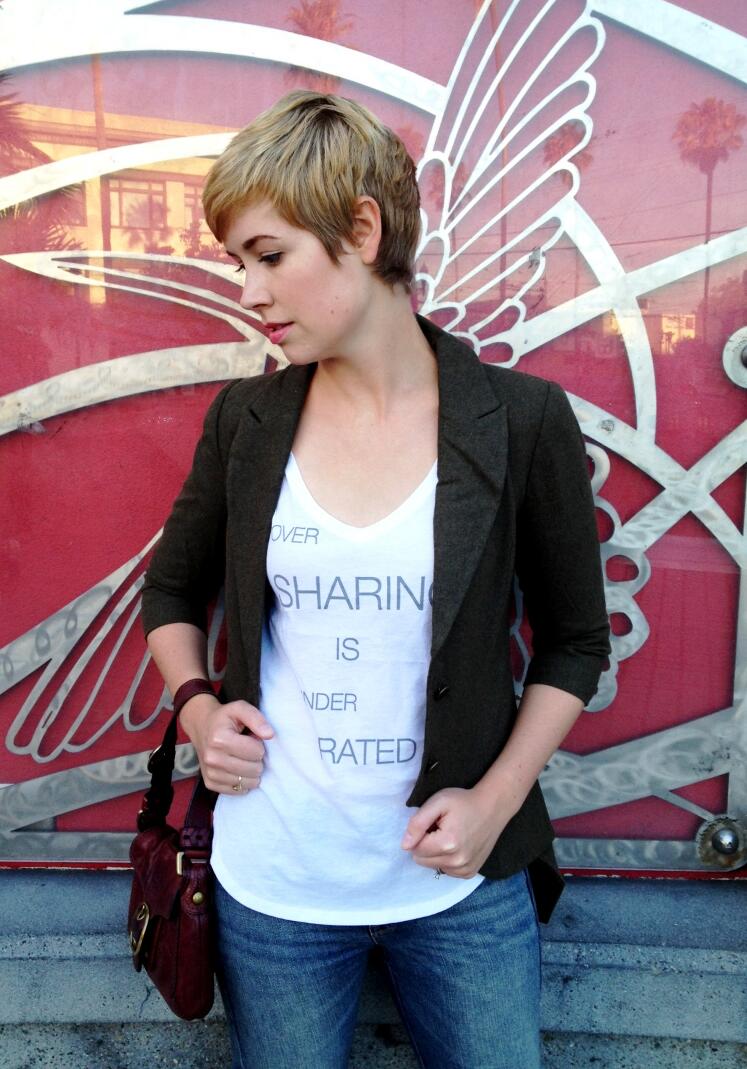 Since my hair's very thick and wavy, I always use a light smoothing serum when I blow-dry my hair to get a sleek look. I like to use a light styling wax and pomade to give my hair some texture, and I always use hairspray! I quickly learned that skipping hairspray in this San Francisco fog is very unwise.
What's your biggest frustration with your hair?
Ever since I went from my natural ash blonde to platinum a few months ago, I've found that I need to be religious about going in for trims and color. I used to be able to go eight weeks or so and just rock a shag between cuts, but no longer! I love my cut and color so much that it's worth it, but I'm pretty grateful that my salon is only a few blocks away from my apartment.
Any hair idols?
I love how Michelle Williams rocks a slightly longer pixie, and I'm a huge fan of Agyness Deyn's bold platinum style. Emma Watson totally nails the super-short pixie while still looking so gorgeous and feminine, so I'm always pinning her hair and makeup looks for inspiration.
How would you describe your overall style? I'm kind of an odd hybrid of super-feminine and edgy- one day I'll be wearing leather pants and a men's flannel shirt with huge black boots, and the next day I'll switch to a cute white lace dress and ballet flats. I like to play the mod looks that a pixie inspires as well as tougher, more masculine-inspired looks.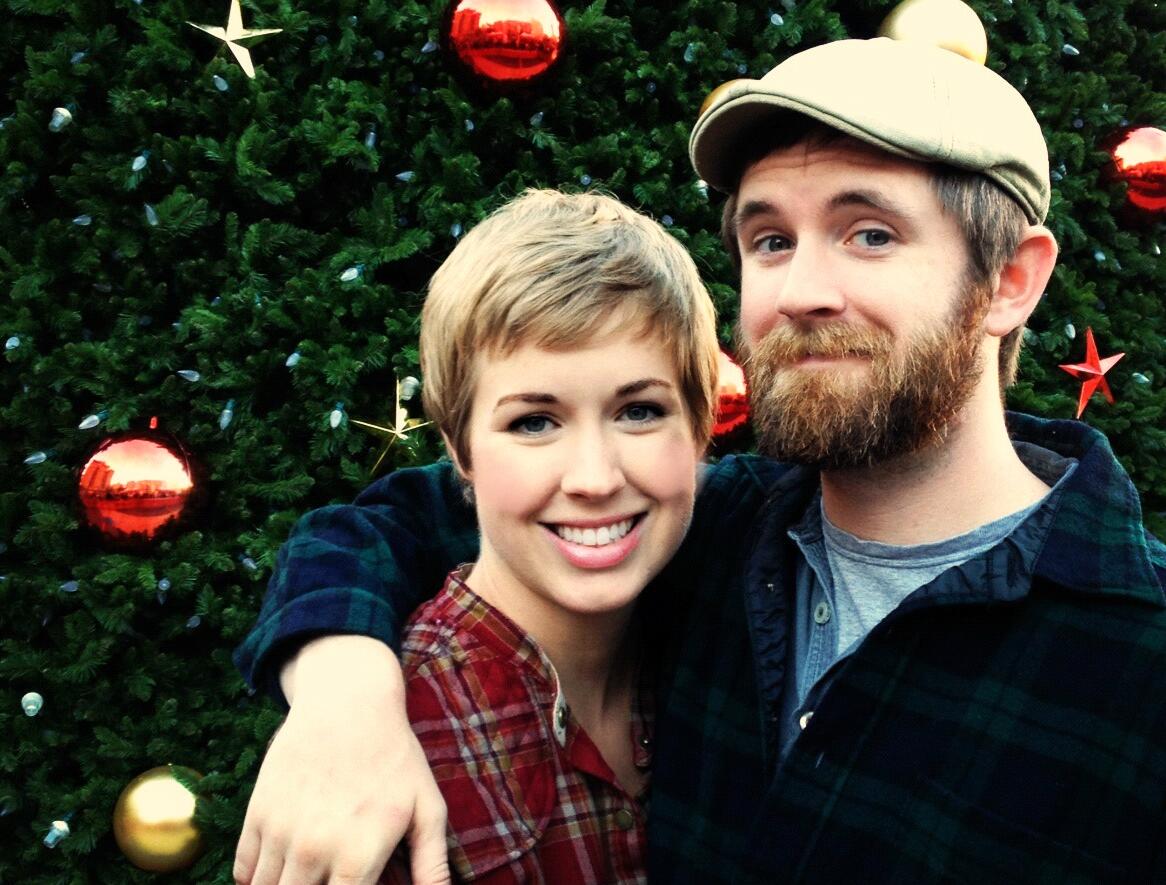 Where do you find style inspiration? I know that New York and LA get so much of the street style hype, but there's seriously amazing style happening all over this city! I love meeting local designers and learning what inspires them, and I seriously cannot walk more than a few blocks without taking style cues from a fashionable woman walking down the street. Thrift shopping here is absolutely fantastic- I recently found a pair of vintage Marc Jacobs booties at Goodwill for $8, and I've found everything from Nanette Lapore to Manolo Blahnik to Chanel at a dirt-cheap resale store down the block. Mixing high and low is so fun, especially when your high-end pieces were a bargain to begin with!
What can we find you wearing on a typical day? A combo of a tunic sweater, leggings, and boots is pretty much my go-to uniform. Layering is so key around here, so I love to be super comfy before I add on sweaters and a scarf. I'm pretty tall and am slightly pear-shaped, so I love to show off my legs!
Any favorite accessories? I always wear my Marc by Marc Jacobs guitar-shaped watch that my parents gave me for graduation. I also own a dozen different pairs of black booties ranging from combat style to simple suede to a pointy-toed pair covered in glam-rock hardware. You could say that I have a bit of a boot problem.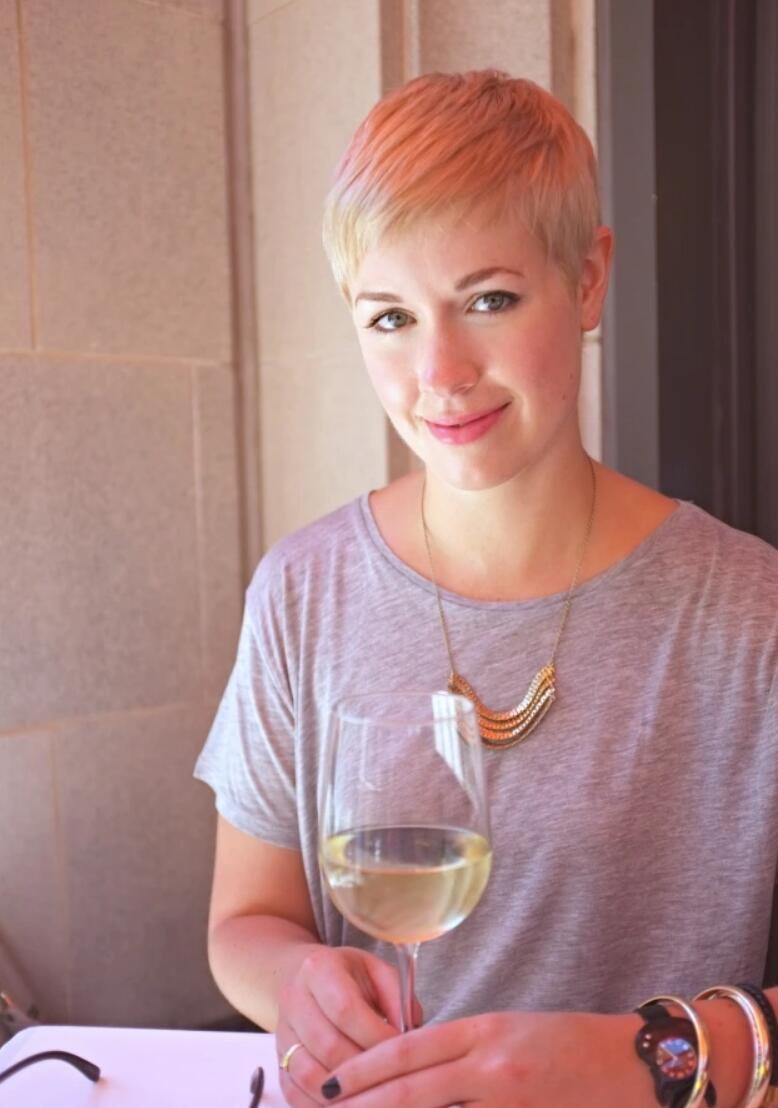 San Francisco always seems to have it's own distinct style. How would you describe the style vibe in the city? Does it influence your own style choices? If I had to pick a phrase, I'd say "anything goes." Even though it's a relatively small city by comparison, there are so many different neighborhoods, each of which has its own distinct style. Of course, there's tons of hippie chic style down in the Haight, and you'll see many more designer labels and classic cuts in the Marina. I wear so many different styles depending on where I'm going and how I'm feeling, but I never feel judged for wearing something a little off-the-wall. So, even though I find inspiration in San Francisco style, I'd say that it influences me the most by letting me feel free to express my personal style!
Pixie cuts make a big style statement in themselves, but sometimes women who sport them feel the need to play up their style with girlie elements like large earrings and bright lips to still feel feminine. Have you experienced this? Any tips? Oh, I've definitely fallen into the lots-of-eye-makeup trap after going for a particularly short cut! I've become much more comfortable going bare-faced in recent years, but I do like to play with the contrast that feminine makeup and a super-short cut can create. I'd say for someone starting out with a pixie, it's important to play around with different makeup and jewelry looks until you find what makes you feel the most confident. It's important to avoid hiding behind too much makeup, which can look forced, so finding a balance is key.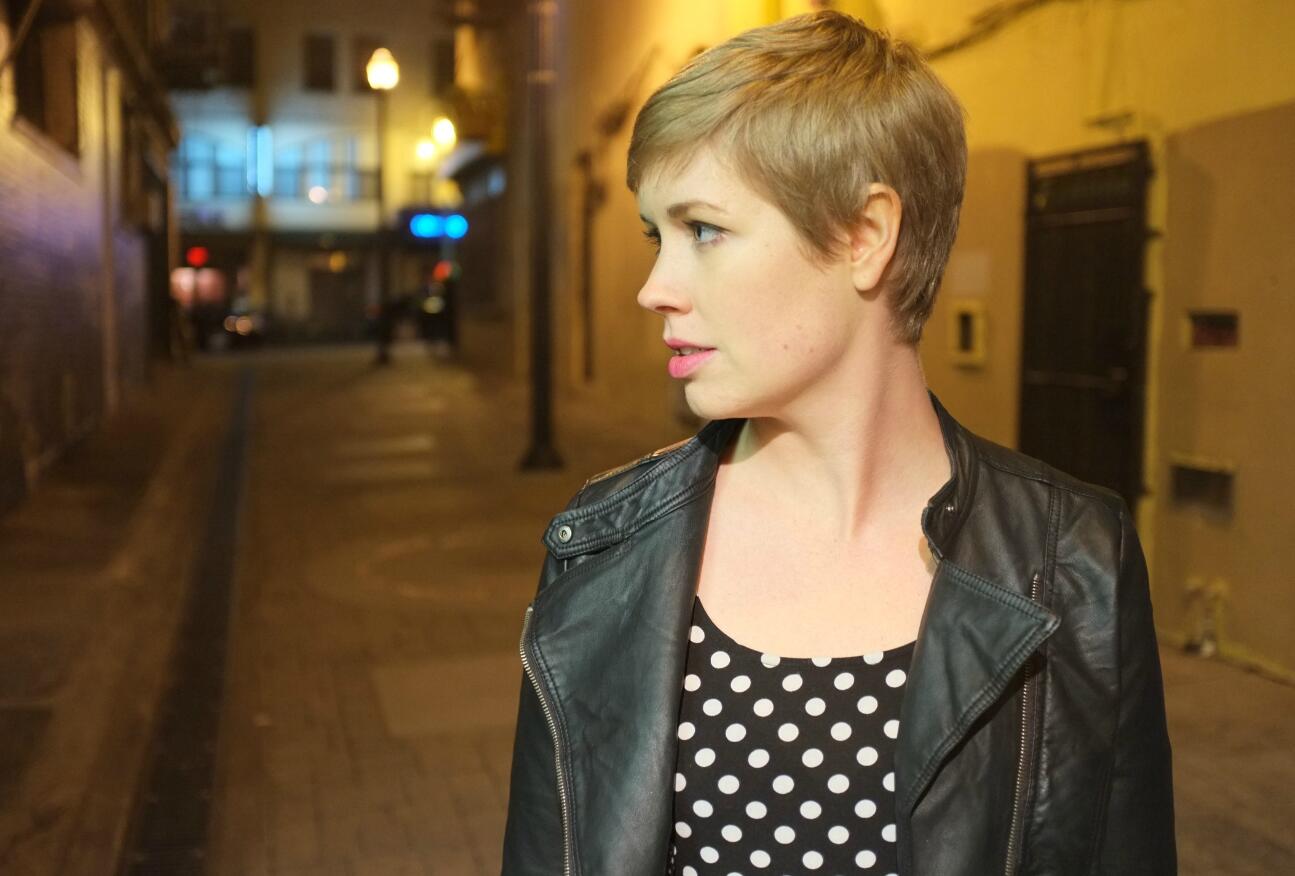 We love that you were brave enough to show your bare face on your blog in a recent post. In that post you described your make-up style as pretty low key. What's a typical daily routine like? Thank you! I will admit, it was a little bit nerve-wracking to put myself out there like that, but it's so important to me to be authentic and relatable in my blog. I do struggle with uneven skin tone and sensitive skin, so I always use a gentle moisturizer and foundation with buildable coverage. I've been getting into blush more recently, so I almost always wear a little around the apples of my cheeks. I skip highlighter for daytime, but I absolutely love it on my cheekbones for nighttime. I fill in my brows with a tinted gel and do a tightline along my upper lashline, which is where you press eyeliner in between your lashes. It's seriously the best makeup tip ever- it makes your lashline look so full without appearing as though you're wearing liner. I finish with a ton of mascara and a light tinted lip balm or gloss. For night, I usually do a smoky charcoal eye or super-bright pink lips!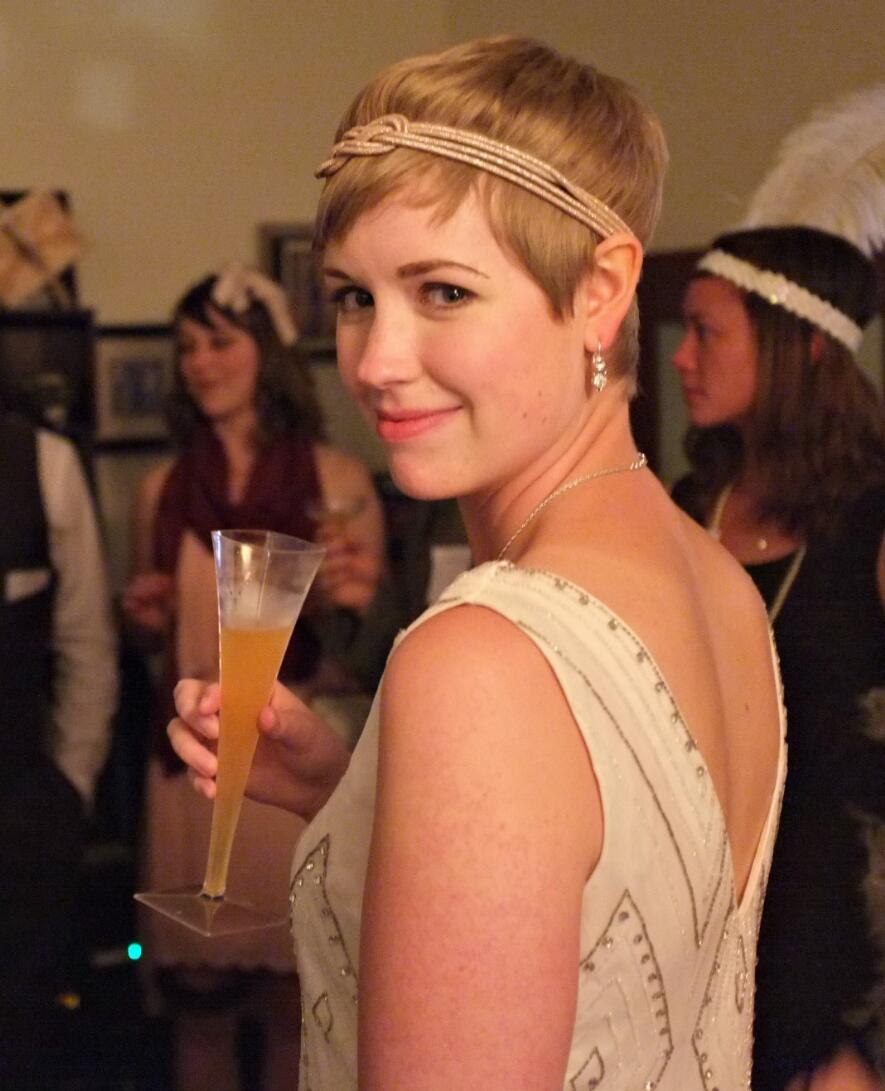 The person whose hair I'd love to have for a week would be… Blake Lively. I love my pixie, but that girl's hair is fierce.
The person whose closet I'd love to raid is… Haha, am I too much of a fangirl if I say Blake Lively again? She nails it and doesn't even work with a stylist.
I spend way too much money on… Fancy drinks at bars! I love trying craft cocktails or a nice glass of sparking wine.
My purse is never complete without… Sunglasses.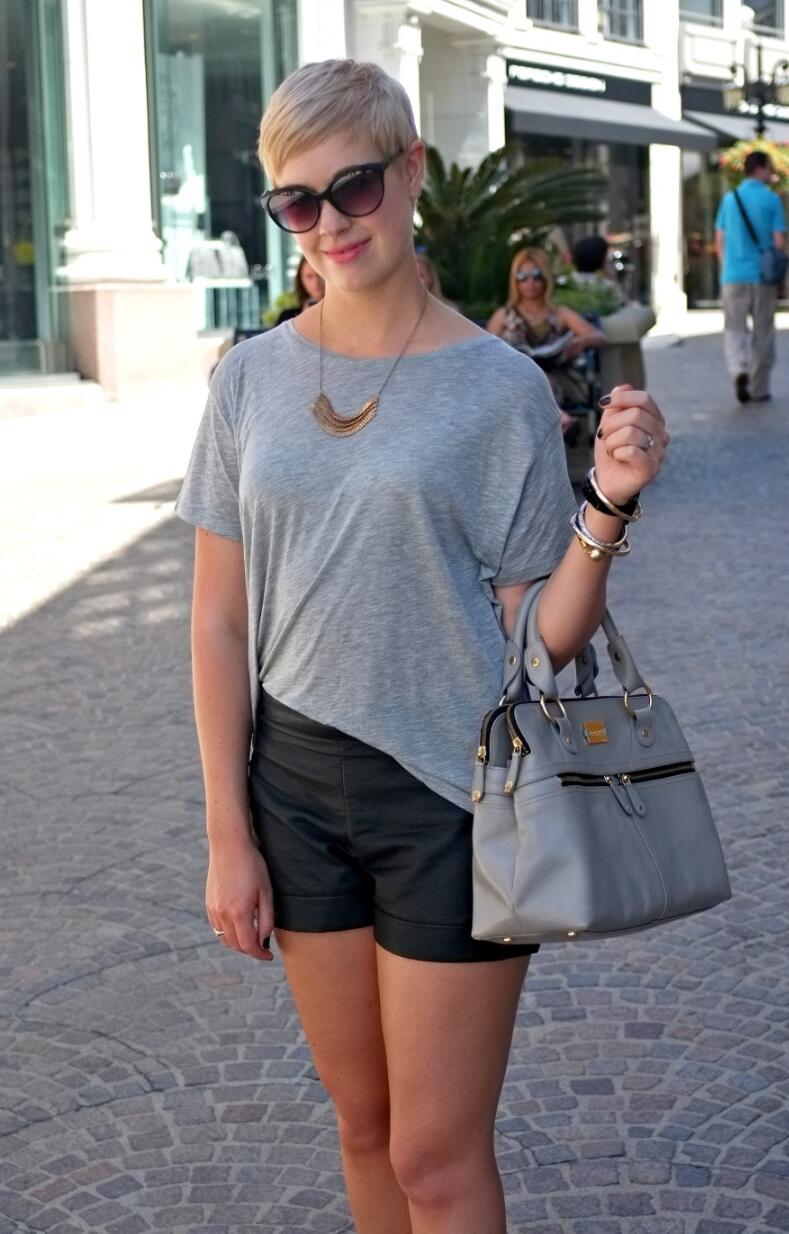 My secret beauty weapon is… Confidence- knowing that even though not everyone may love your look, you definitely do.
My perfect Saturday is… Sleeping in and brunch with my husband at Jane down the street, followed by a trip to the Ferry Building farmer's market and then dinner and drinks with friends in the Mission.
If I could live anywhere, it would be… Exactly where I am now, except with a few more bedrooms, a dishwasher, and a balcony ;)
The best advice I've received is… To never underestimate the power of kindness.
I dream of… Becoming a style editor for a San Francisco publication.
Thanks for sharing your Mane Details with us, Sarah!