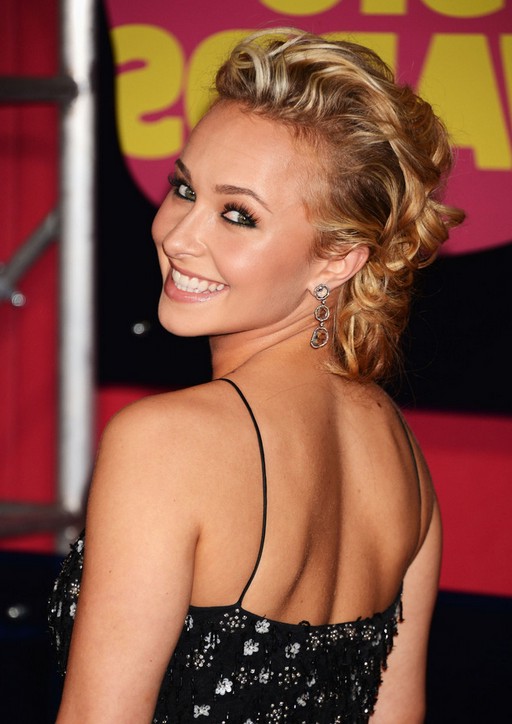 Sexy long blonde curly hairstyle for women – This is a great way to style curly hair, which harks back to the days when everyone used rollers and washed their hair far less frequently than we do today!
The hair is layered with lightly textured ends, to give plenty of volume around the head.  There is no parting in this retro-1950's style, and the hair is brushed back from the forehead and sides.  But there is plenty of attractive volume on the top, from the firmly waved hair.
Hayden's contemporary blend of blonde highlights, accentuates the fabulous texture and definition in the high-fashion retro-curls to perfection! This is a perfect long hairstyle for women under 30.