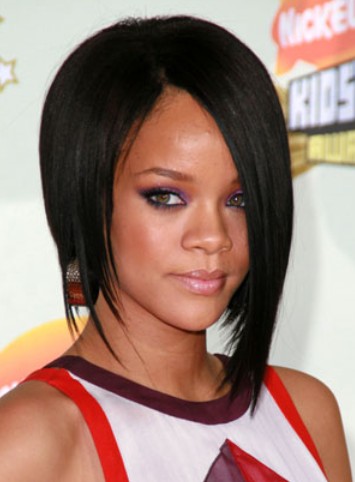 African American Asymmetric Bob Haircut for short hair from RiRi
Here's one of style-icon RiRi's more radical ultra-trendy bob haircuts that takes the asymmetric theme to a fabulous new level of style.
The hair is cut in long sliced layers, moving in a strongly angled bob from the shorter layer at the back. The shorter side has incredibly tapered tips that are also quite piecey on the shorter side and the longer side is draped casually over one side of the face.
This contrasts with the lovely sweeping curves of the rest of the style, which is perfect for trend-setters to copy!
This is a simple and easy straight haircut for short hair, if you don't like this cut, find more African American hairstyles here.