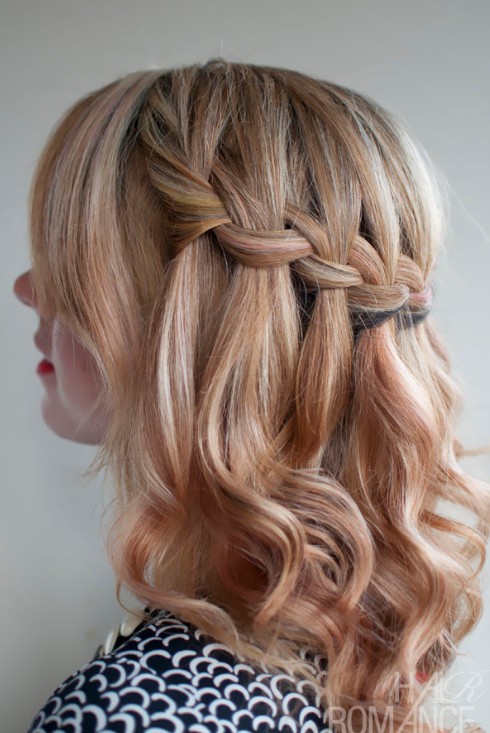 School Hairstyle Ideas: The Waterfall Braid! The waterfall braid hair style is one of the most popular hair style in recent years, as you can see a lot ladies wear this beautiful braided hair style. Here is a sample from Hair Romance, if you love this look, why not follow the tutorial to get your own?
This fantastic asymmetrical braided style combines a horizontal braid woven across the back of the head with loosely curled ringlets for a trendy new waterfall look!
The braid begins at one temple and finishes behind the ear of the other side, where it is then braided downwards. The multi-tinted hair includes shades of blonde, a touch of pink and a dark-brown section at the back, highlighting the beautifully woven hair sections in a fabulously original way!
The mixture of braided and loose hair is always a very pretty and soft look, and this beautiful and unusual style is certain to draw compliments on any occasion!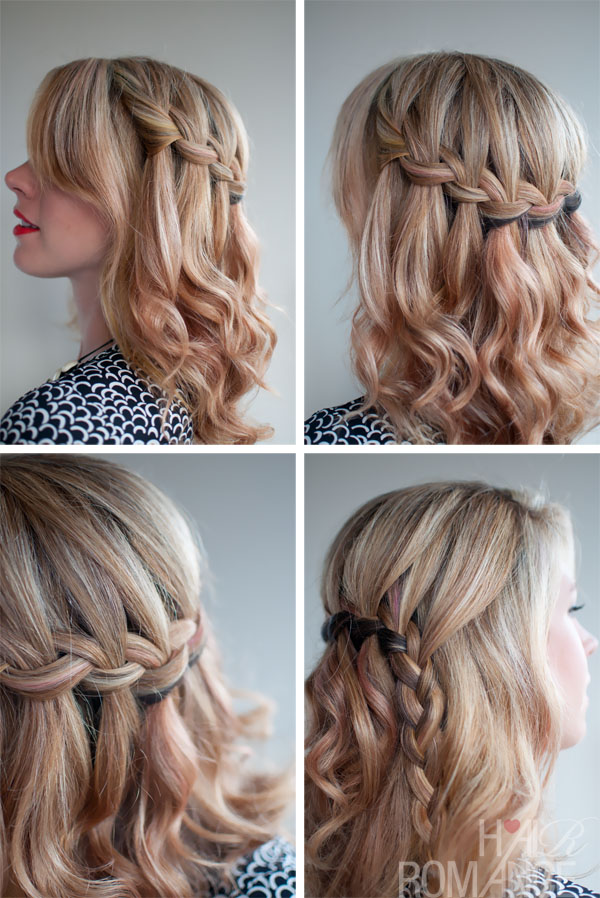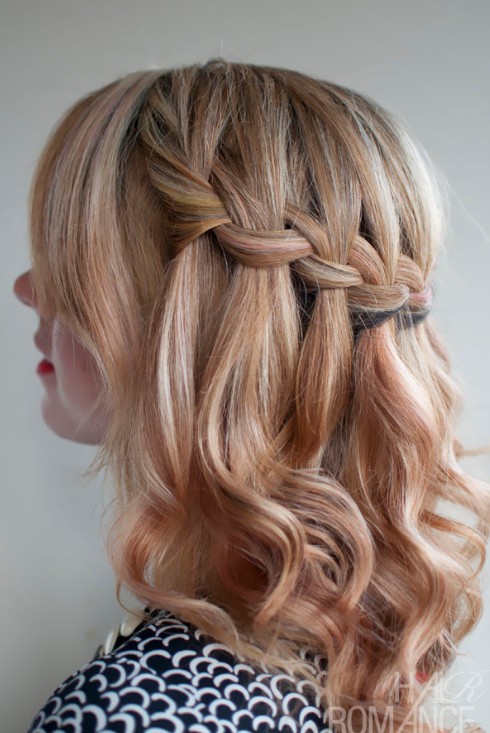 Do you want to know how to style this beautiful waterfall braid? You can find out the waterfall braid tutorial on how to do it for yourself in this exciting ebook 30 Braids in 30 Days. This cool hair style book has 80 pages of all tips, tricks, cheats and techniques at your fingertips. Inside you'll also find the how-to instructions to the essential braids of this series such as the Dutch braid hairstyle, Waterfall braid hairstyles, Classic braids, French braids, Fishtail braid and the Hair Romance signature Twist & Pin technique. Check it out here.