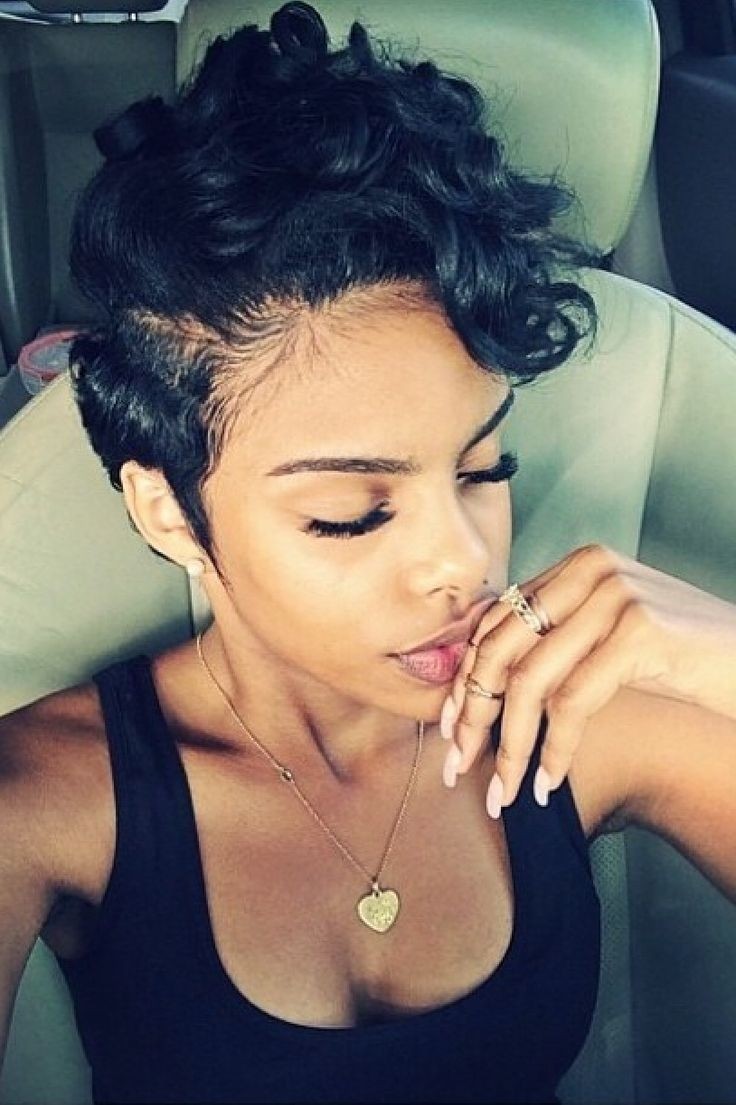 Cool short black curly hair style for African American women
This short black haircut is great for anyone with curly hair. Yes, I know you hate having curly hair and it's a nightmare to control – but this is a style that cuts most of it off, leaving a curly mohawk on the top that just needs the minimum of styling attention!
Curls are very much back in fashion and there are lots of fabulous short haircuts that keep coarse curly hair completely in shape. This short curly haircut has a short back and sides, with long side-points and long length of top. So, first of all there's far less hair to style and that's going to save you a lot of time and effort.
On those days when you wake up late for work, you'll only need to run your fingers through the top section and start running out of the door! The top is curly, but you can vary it by styling the longer layers straight and smooth with a deep side-parting and side-swept fringe. And apart from being convenient, it's a super-cool, trendy short haircut, too!
Find more trendy hairstyles for black women on hairstyles weekly.