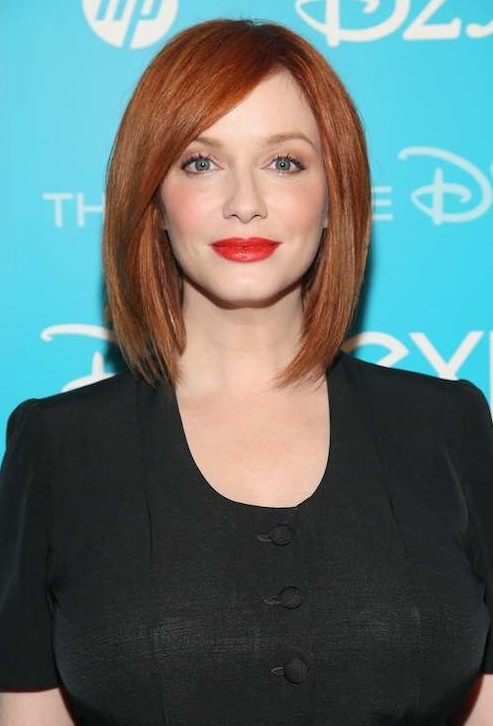 Celebrity short straight hair styles for women: off center sleek red bob cut
This is a great short hair style to show off your individual hair colour and Christina's beautiful auburn hair is always very eye-catching.
The same-length layers have strongly-textured tips which contrast with the smooth lines of the curved silhouette.  This adds fabulous texture and an attractive feathery finish!