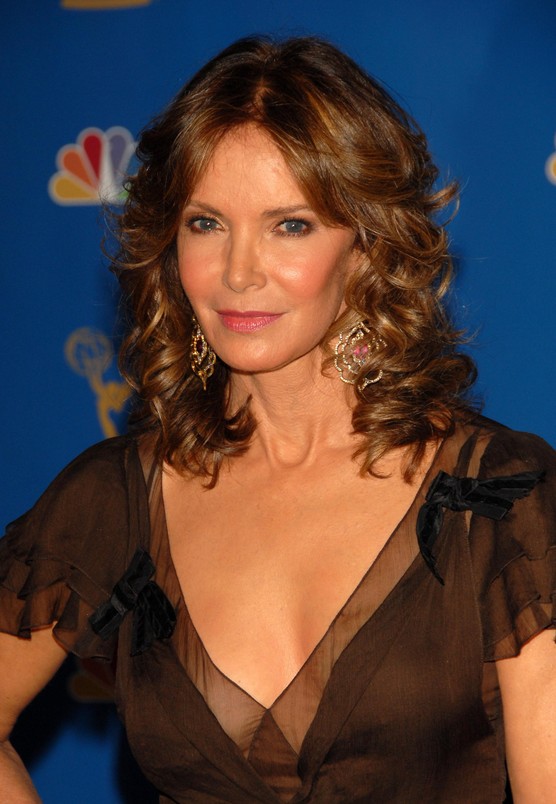 Med-Long Curly Waves with Smooth Top

One of the original Charlie's Angels, actress Jaclyn Smith is looking good these days with a flattering, wavy hairstyle that's also right up-to-date!
The top is kept smooth and from a centre parting, Jaclyn's long fringe divides to show her forehead and is flicked casually back at eye-level to accentuate her lovely blue eyes.  The hair is cut into long layers, which lightens the weight and makes it easy to wave, for lots of attractive volume and face-softening curls at the sides.
This style is given added texture from the lovely balayage colour accents that emphasise the movement and reflect lovely, golden reflections onto Jaclyn's fabulous cheekbones!