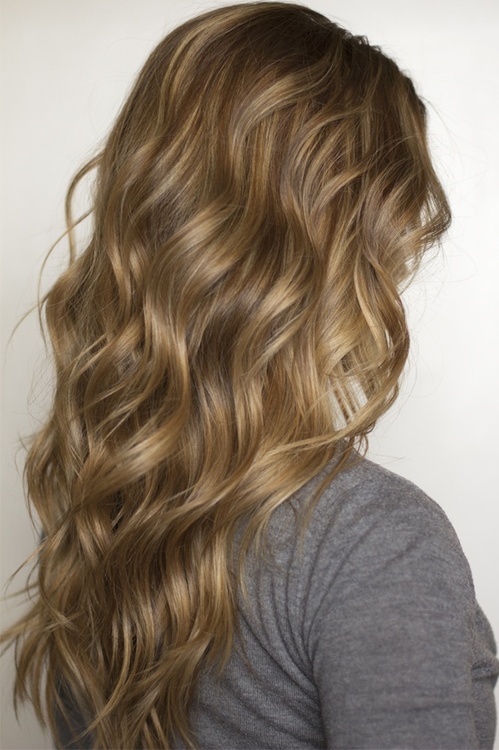 Simple casual daily hairstyles for women: lowlighted long wavy hairstyle
If you're looking for a chic contemporary new look that's also feminine and natural, these beautifully flowing, casual waves cannot be beaten for classic style with a modern twist!
The hair has been cleverly highlighted and lowlighted, using expertly blended shades of medium and dark blonde with the tiniest hint of ash, steering the look away from an artificially blonde appearance.
The hair is trimmed into very long layers, with just a little final layering to produce a fashionably uneven bottom edge.  Then the fabulous, eye-catching loose waves are separated and styled to create a trendily tousled and relaxed finish!
It's a fantastic new hair design – just look how the light reflects off the glossy, rippling waves in an amazing cascade of lively movement!
Do you like this style and want to know how to do these beautiful waves at home? Check it out here?