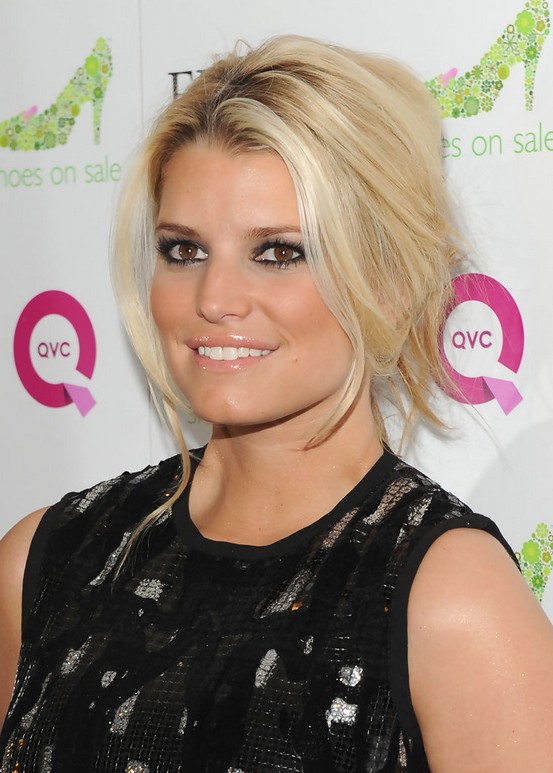 Jessica Simpson French Twist
Here's Jessica in an edgy, roughly styled French twist and wearing what looks like a black T-shirt dress, so that means a young, urban street look.
Street style usually means over-bleached hair and black roots, worn with a defiant attitude. However, Jessica's hairstyle has moved on from the harsh look to a softer take on edgy urban blonde. This is shown by the change to light golden brown roots and the pale golden base color. The parting opens out to frame Jessica's face with platinum blonde defined strands that accentuate her lovely brown eyes and pretty smile. The styling of the long layers is lightly messy and the casual loose strands have textured tips, but this style shows hair fashion moving towards a softer urban look.
This beautiful French Twist updo is perfect for prom, wedding and homecoming!