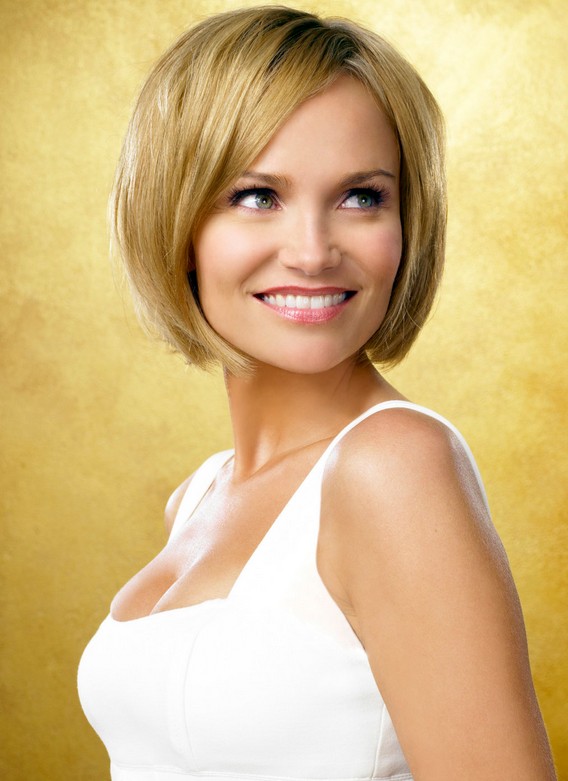 Cute short haircut for women: classic sleek bob cut with side swept bangs
Kristin Dawn Chenoweth is an American singer and actress, with credits in musical theatre, film and television, she loves to wear long blonde wavy hairstyles very much, but she cut your long hair short and sported a new fresh bob cut recently, here is her latest short hairstyle.
This smooth, sexy style is perfect for creating an attractive frame around the face! It's a chin-length bob with pretty textured ends giving light wispy tips that contrast creatively with the solid lines of the rest of the hair.
A contemporary touch is apparent in the quirky, zig-zag off-centre parting.  This adds asymmetry and imperfection, again contrasting with the smooth lines, and keeping the style casual.
The lovely curved shape of the cut makes the sides naturally fall into place along the jawline, accentuating Kristin's perfectly-shaped chin. And the finishing touch is provided by the trendy strawberry-blonde colour in this very flattering cut!