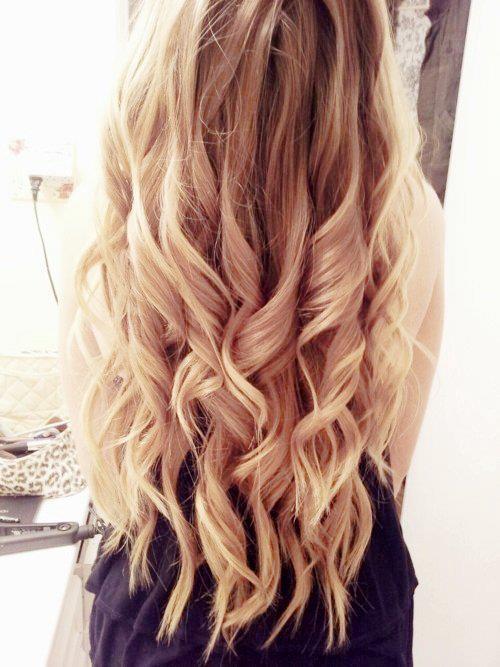 Hair design is in a very exciting phase at the moment and full of innovative new techniques for colour and curl – like this gorgeous long curly style!
The hair is cut into long layers with textured ends to provide an edgy spiky look at the tips.  And the expert, mixed-tone highlighting with harmonising blonde shades and fashionable dark blonde at the roots also shows contemporary style.
Then the hair is curled into large tousled ringlets and waves which have been carefully arranged, without brushing, to fall in well-defined super-trendy curls!
The highlighting beautifully accentuates the free-form, relaxed styling and the clever contrasts between curls and straight tips make this the perfect fashion style for evenings and special occasions!
Do you like this style?