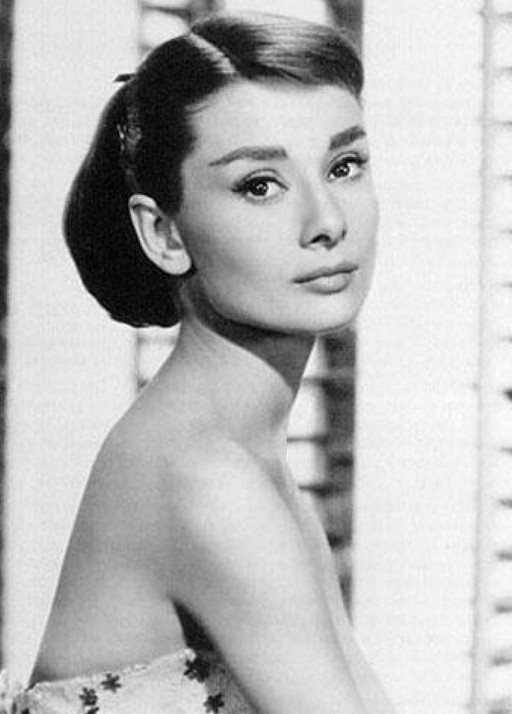 Audrey Hepburn is one of the most enduring beauty icons of our time and this classic pony-tail is one of her signature looks that never loses its appeal!
The look is sophisticated and young, with a slightly asymmetric side parting and an ultra-short fringe just brushing the hairline above the forehead.
The hair is fastened at the back of the head to create a pony tail just below the crown.  And although it's difficult to see in this photo, the hair is curled under and carefully brushed to create a glossy, smooth pony that gives the effect of a swinging chignon shape!
To finish off this timeless beauty look, add a slender ribbon bow or a bright silk scarf!