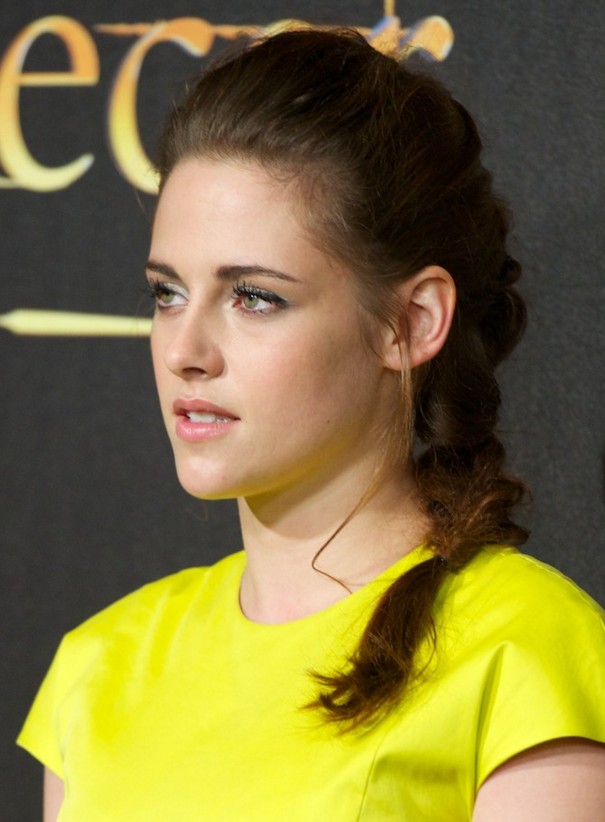 Well, though popular, young actress Kristen Stewart is present in attendance for "The Twilight Saga: Breaking Dawn Part 2" premiere in Madrid, she evidently feels no compulsion to dress in the vampire theme.
As a matter of fact, Kristen's bright neon yellow mini-dress could easily fit in on the tennis court with its leg-baring cut. So as not to give any vampires too much of a jolt, Kristen has left her skin pale and her hair dark.
Her brunette hair is styled in a casual braid secured with elastic. Kristen's hair hangs to about to the blades of her shoulders.