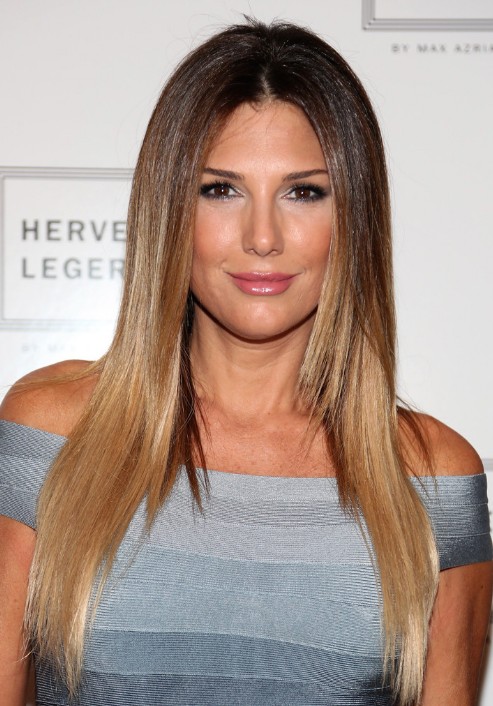 2013- 2014 hair trends: long sleek ombre hair
What a fabulous example of expert ombré colouring technique this is!
Daisy's style has a trendy centre-parting, with the hair falling down over the sides of her face like glossy panels of fine silk!  The hair is mostly the same length, with the outline cut into shorter layers at the front and heavily textured tips.
With hair of this length, it's possible to really show-off the ombré technique, which here begins with medium brown at the top and merges seamlessly into honey shades that become light golden blonde at the tips.
And don't miss the edgy darker 'balayage' tips showing underneath! Ombré colour changes are used to draw attention to Daisy's lovely brown eyes in this beautifully executed contemporary style! Do you love this long straight ombre hair on Daisy?