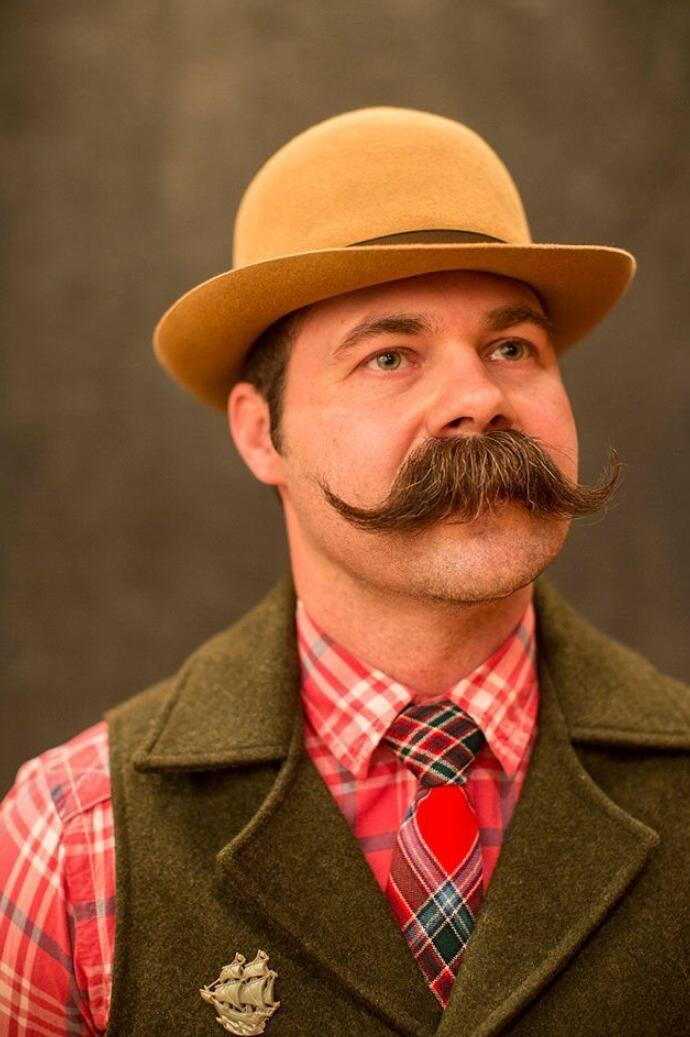 So you have decided to grow out your beard, huh? Well don't just let that handsome accessory go to waste! Maintenance is what will separate your beard from every other guy who can just grow facial hair because he can. Proper trimming, shampooing, conditioning, and shaping will really allow for a full, healthy beard (or mustache!). Plus it will help if you ever decide to get into a beard competition. Yeah, they have those now.
Adam Orcutt of Michigan City, Indiana, won last year's competition. Can we all slow clap for this 'stache?
Shaping your beard can be as simple as just trimming it up every few days. This all depends on your growth rate, though, and how well you clean your beard. The more you wash and condition it, that faster your beard grow. This is because of the nutrients you add to it, almost as if feeding your facial hair.
Starting at a younger age can help create routines and allow for more facial hair growth by living a healthy lifestyle.
You have to recognize that your facial skin is some of the most sensitive skin on your body. Meet Jack Passion: he is on Team USA for the Beard and Mustache World Competition and he uses a shampoo that is diluted with apple cider vinegar and other natural products. He has been quoted as saying, "Don't put anything on your hair or skin that you wouldn't put in your mouth." -Esquire Magazine
And he has been growing his beard since 2002!
What I really find interesting, though, are the shapes in which you could mold your beard once it has reached a certain length. There have been many an octopus, basket weavings, and even a goat on the side of a mountain. One guy was even creative enough to build his beard into an X-Wing from Star Wars.
These men achieve these shapes by more than simply washing and trimming. These go far above and beyond the call of duty to obtain such glorious facial constructs. It is very much the same way that women create such curls by using irons and sprays. A good one may be Big Sexy Hairspray and Stay. This one would help create a strong hold and also create a shine so that your beard does not go unnoticed. Plus, would you want your beard to be big AND sexy?
Others also use waxes to maintain their super strong hold when trying to create these elaborate curls. American Crew Fiber Pliable Molding Cream would be perfect for trying to create these wonderful shapes and tentacles.
As you can see the world of beard growing has become something much more than just having the ability to grow one. There are steps to success if you want to create a stellar stand-out beard and rise above the ordinary and live among some of the manliest men out there. Good luck and godspeed, my bearded brothers.