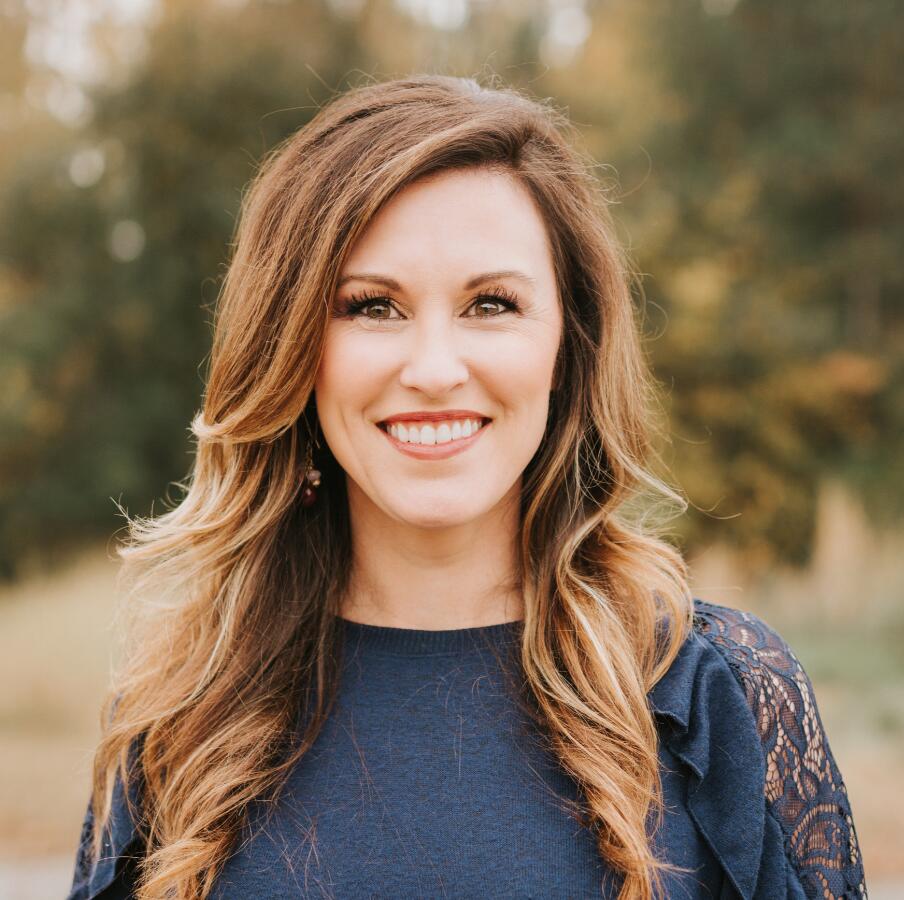 What's the first name you think of when it comes to salon hair care? For many of us, the answer is simple: Paul Mitchell.  And it's easy to see why. In their 30+ years as an industry leader, the team at Paul Mitchell has blazed a trail when it comes to incredible products, loyal customers, giving back, going green, and educating an amazing legion of hairstylists.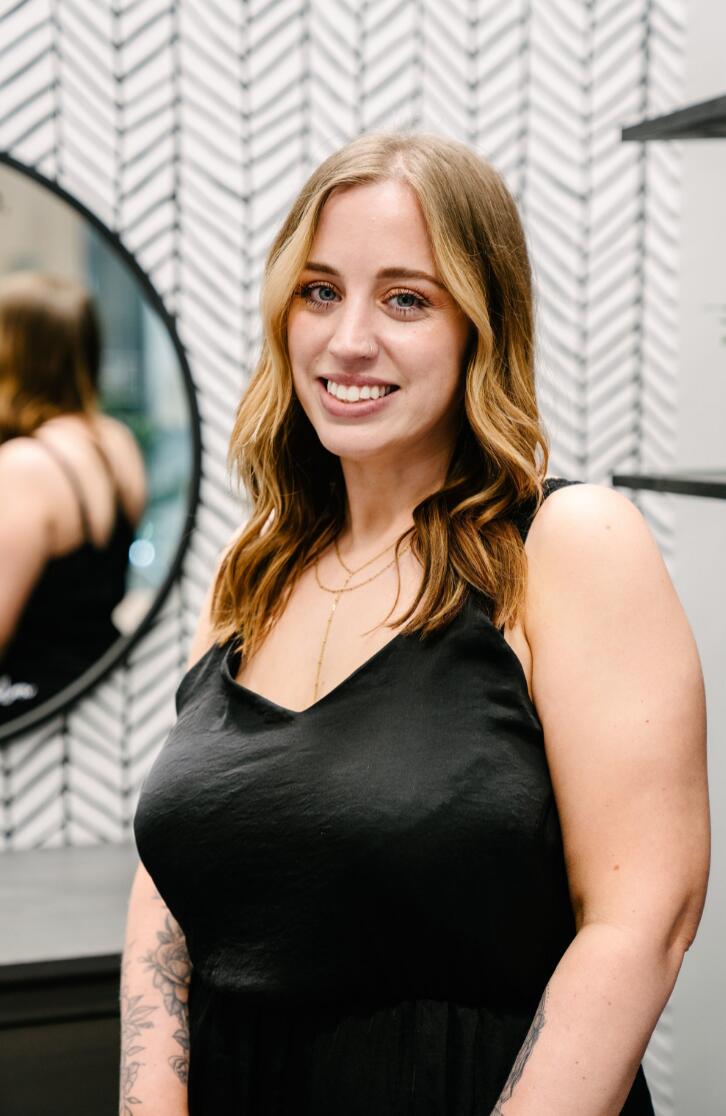 We couldn't have been happier when our friends at Paul Mitchell sent over a big ol' box for products for team to try. From straight and fine to coarse and curly, our team covers the hair type and texture spectrum. Read up on what we tried and loved… then pick up some Paul Mitchell for yourself. Thank us later!
Staci
Hair Type + Texture: thin and straight
Usual Routine: My daily routine is simple: I wear my hair down and straight, using a little product. For a night out or fun event, I like to do soft curls or an updo.
Product Picks: I always use a heat protectant. I'm always trying to get more volume, so I like to try different sprays and mousses to give my hair a boost.
Biggest Hair Gripe: Overall, limp/flat locks. Lack of volume.
Paul Mitchell Products Tested: Tea Tree Special Shampoo and Conditioner, Lemon Sage Thicken Spray
Here's What Staci Said: Since I struggle with volume, I was really excited to get my hands on the Lemon Sage Thicken Spray!
I have tried numerous volumizing products and have never found one I'm crazy about until now. This thickening spray trumps its competitors by providing a lightweight, non-sticky product. It doesn't weigh my hair down or make it feel waxy like other brands tend to do.
Paul Mitchell Lemon Sage Thicken Spray is also a product that will work very well with your hair in the warmer months. Some volumizing product scents are very heavy and can make you feel and smell icky when you're hot in the summer. This light lemony scent makes your hair smell fresh even when you're sweaty.
Caitie
Hair Type + Texture: Fine, wavy, dry to normal
Usual Routine: On an average day I wear my hair down, dried naturally. I tend to wear my hair curled/wave with a curling iron for a fun event or night out.
My Product Picks: I love texturizing sprays and anything that enhances my natural waves. I try to avoid heavy products, so the lighter the better for me!
Biggest Hair Gripe: My biggest hair gripe would probably be that my hair tends to lose volume fairly quickly depending on the weather.
Paul Mitchell Products Tested: Sculpting Foam, Freeze and Shine Super Spray, Stay Strong
Here's What Caitie Said: For my everyday style, I'm really low maintenance. I like products that enhance and hold my hair's natural wave, so the Freeze and Shine Super Spray fit into my routine pretty easily. I felt this Paul Mitchell shine spray did a better job than other hairsprays that I have used. It kept my look throughout the day and felt weightless.
When I do my hair for a night out, I opt for heat styling. The Sculpting Foam works both both curled and straight styles. I would use it for when I wanted to add a bit of volume and strong hold to a long lasting style. The Stay Strong hairspray is necessary for serious hold. If I needed a look to stay put, I'll definitely reach for this Paul Mitchell finishing spray. As far as Paul Mitchell hair spray reviews go, this one was a hit!
Lara
Hair Type + Texture: Wavy/Frizzy
Usual Routine: Low messy bun or side part
Product Picks: I love using moisturizing products that help me tame frizz. And hairspray is a must-have.
Biggest Hair Gripe: It will look perfectly straight and sleek and shiny after I first straighten or curl it or blow dry it… but then approximately 5 minutes later it turns into this ridiculously frizzy and not soft mess. I don't even know what happens!
Paul Mitchell Products Tested: Awapuhi Shampoo, The Conditioner, Super Clean Extra
Here's What Lara Said: I loved the combo of Awapuhi Shampoo and The Conditioner. These feel amazing on my hair and makes my frizzy hair feel much softer and smoother. I like that it's gentle enough for frequent washing – that can be hard to find, especially with a shampoo. (And honestly, all Paul Mitchell shampoos I've tried are just AWESOME!)
Finding the right hairspray has been hard for me. Most of them are either too stiff and crunchy or don't hold well enough. I was really impressed with Super Clean Extra. It held my styles without making my hair feel gross. Plus the scent wasn't as overwhelming as other hairsprays. I love that it has UV protection! I just moved to LA and my hair will be seeing a lot more sunshine. I like knowing that it's protected.
Paul Mitchell has a great reputation for a reason. I'm excited to add these products to my regular routine!
Chrissy
Hair Type + Texture: Very thick, naturally wavy
Usual Routine: I usually straighten my hair or wear it in big waves, which works really well with my natural texture.
Product Picks: My daily must-haves are a heat protectant and a hairspray.
Biggest Hair Gripe: My biggest hair gripe is that my hair is affected a ton by the weather. If it's humid you can tell just by looking at my hair. if it's raining you can tell by looking at my hair. I also worry about damage since I heat style frequently.
Paul Mitchell Products Tested: Moisturizing Lather Shampoo, Keratin Cream Rinse, Keratin Intensive Treatment
Here's What Chrissy Said: I'm obsessed with the Moisturizing Lather Shampoo. I would classify this as the best shampoo I have ever used. Since starting to use the product, I have not had a single bad hair day. Instead, I traded in my sometimes-unmanageable hair, for smooth, silky, locks. My hair even looks good when I SKIPPED conditioner.
Because my hair is so thick, it's been a struggle to find the right deep conditioner. After using the Keratin Intensive Treatment, my hair was extremely soft, silky and easy to work with. Unusual for thick hair! And a little went a long way, which is important to me.
When I paired all three of these Paul Mitchell Awapuhi products together, my hair looked better than ever. I definitely recommend giving them a try, especially if you have thick or coarse hair.
Sarah
Hair Type + Texture: Straight and flat – unfortunately, there is no texture to my hair.
Usual Routine: Most days I wear my hair down and straight, I usually let it air dry. If there is something going on or an important meeting at work I will use volumizing foam and blow dry to give it a bit of bounce. I love curling my hair but it's rare that it will stay curled for the whole day/evening. I like pulling it back into a loose updo only because there's hope that the style will stay put.
Product Picks: On an average day I use shampoo and conditioner. Probably 3 out of 7 days I'll add in a volumizing foam or hair primer to smooth flyaways.
Biggest Hair Gripe: It has no texture or volume and it refuses to hold a curl for more than 2 hours.
Paul Mitchell Products Tested: Tea Tree Special Shampoo, Super Skinny Serum, Freeze and Shine Super Spray
Here's What Sarah Said: I love the Tea Tree Special Shampoo. My scalp has been on the fritz during these winter months so I've been using tea tree oil anyways so this has definitely helped soothe my scalp. I've never had a shampoo that I felt like was actually making an impact on my scalp and hair. I can tell the difference it's made on my scalp (less flakes, less irritation) and my strands definitely didn't suffer.
I wasn't sure how the Super Skinny Serum was going to look on my hair. I was afraid it would weigh it down and make it appear greasy. It was way more lightweight than I originally thought! It made my straight hair feel soft and smooth all day.
Paul Mitchell is tried and true. When I think of the quintessential product, I think of Paul Mitchell Freeze and Shine Super Spray. I tried this product with my waves and it held for far longer than they normally do!