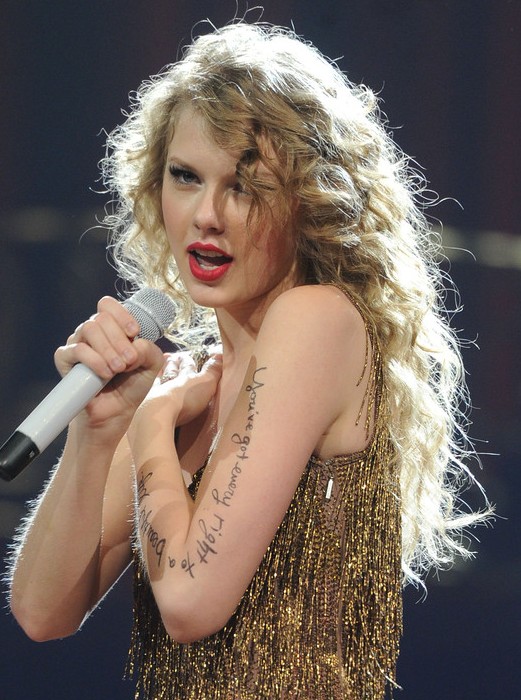 In one of her most famous country ballads, Taylor Swift sings of the lovers Romeo and Juliet. If Juliet had hair that was anything like this, it is no wonder that Romeo was so heart-struck when he saw her on the balcony that night.
Natural-looking spiral curls tumble down Taylor's back as she belts out her romantic lyrics. The loose, sexy curls catch and reflect the illumination from the spotlights as Taylor sways and dances to the catchy tune. Taylor Swift looks exactly like the young, storytelling country singer that she is with this powerful hairstyle suited for a superstar.
This sexy long blonde curly hair style with bangs is great for women who with oval, round, and square face shapes.