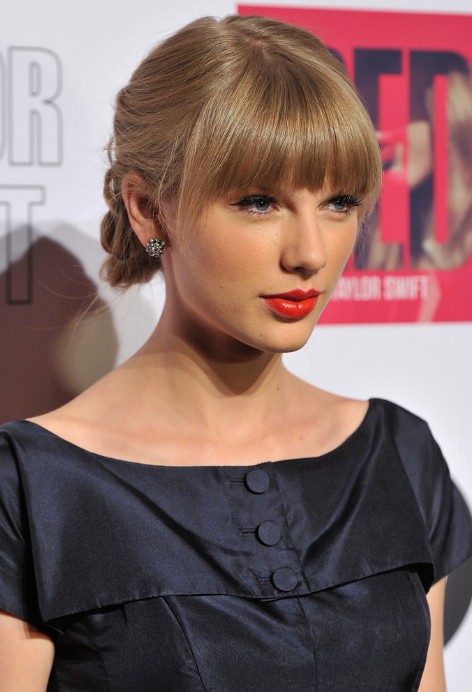 Elegant sleek braided updo with blunt bangs from Taylor Swift
Taylor Swift's full bangs are trimmed just above her dazzling blue eyes with a few strands on each side that are just a shade longer to draw emphasis to her prominent cheekbones and cherry red lips.
Her hair has been parted down the middle and pulled back on each side into a French braid. Taylor's hair is quite long, but in this case, the full length of the plait has been folded and tucked under in the back. The tucked-under look dresses up the simple hairstyle and goes well with her prim, black calf-length dress and glittering black rhinestone pumps.