We always have somewhere to be, and for that reason our hair should always look the part. Twisted up-dos are the perfect addition for any occasion. If you're feeling the urge to add a little creativity to your natural locks, give one of these twisted updos a try!
Girl's Night Updo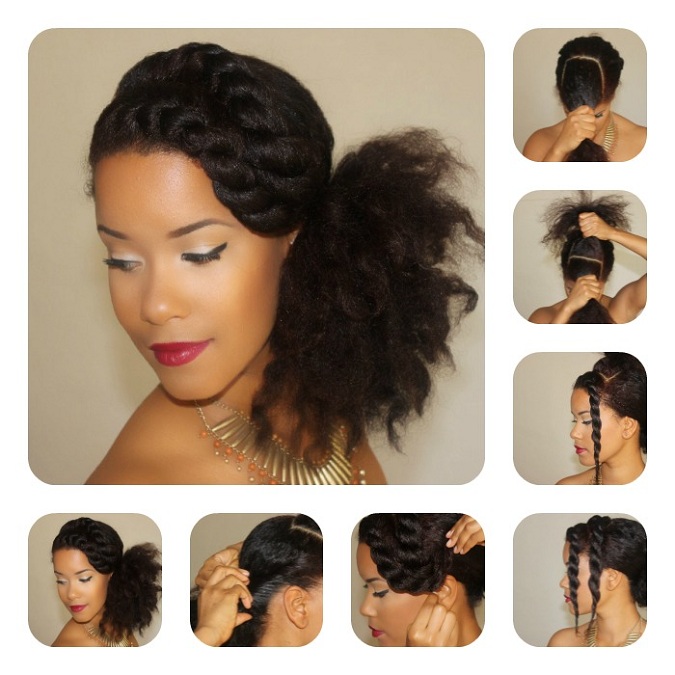 You're finally out with the girlies and you are feeling fierce! A side pony is SO very necessary! Especially with two sultry twists on the side.
Separate a large section in the front.
Part the large front section in half.
Use a hair pin to secure the top part of the section. Flat twist the bottom section.
Remove the hair pin and flat twist the top section.
This is how both flat twists should look.
Pin up the twists using multiple hair pins.
On the opposite side of your twists, begin twisting your hair, from one side to the other.
Use a hair tie to secure your hair into a low side ponytail / poof.
Date Night Updo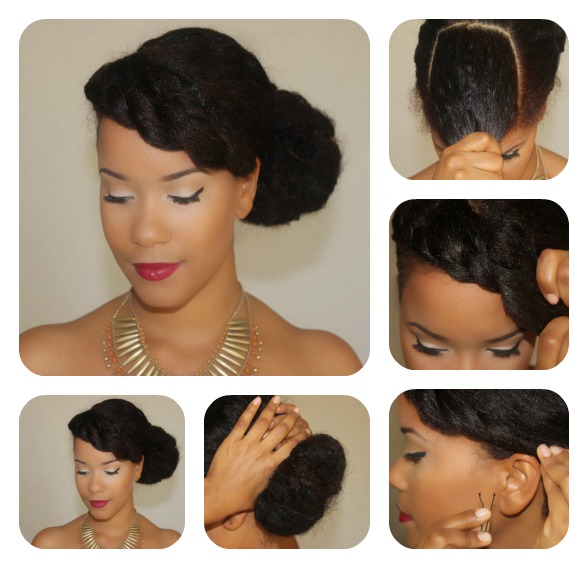 Get dolled up while keeping it simple and natural with this adorably chic bun.
Use a wide-toothed comb to create a large section in the front.
Begin flat-twisting to the side.
When your twist is complete, use hair ties to pin it up.
Put your hair into a low, doughnut bun off to the side.
Work / Event Party Updo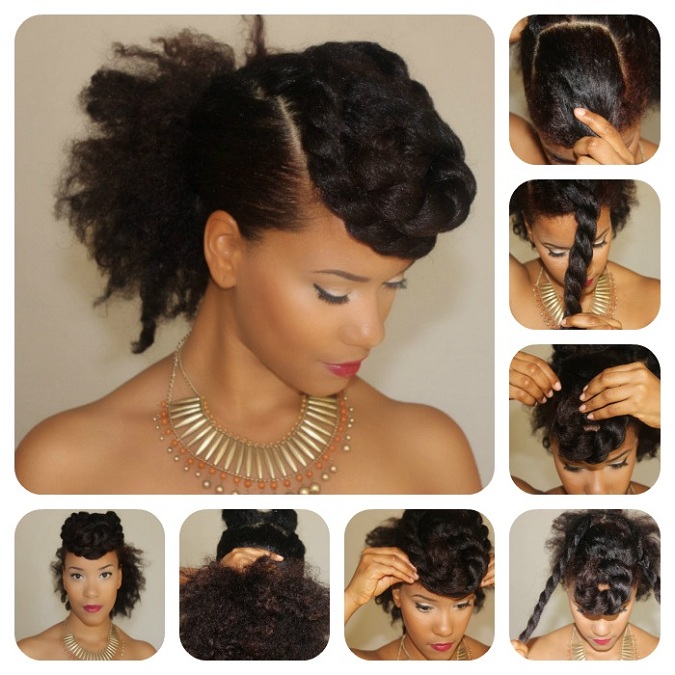 With anything work related, statement hair is everything! A puff in the back adds texture to the dolled up twisted bang in the front.
Use a wide-toothed comb to create a large section at the top.
Twist the section until you get to the ends.
Circle the twist, and use a hair pin to keep it in place.
Behind the large section, grab two medium-sized pieces of hair, and twist them both.
Wrap the two twists around your bang and secure with hair pins.
Tie the remaining hair into a ponytail / poof.
Easy-peasy hair, yet so fab! Finish your looks with a dose of CHI Shine Infusion for added fun or a shot of Joico Gold Dust for added glam.
Give one of these a go, and if you're wanting more, be sure to check out one of these other tutorials to get the ideas flowing!