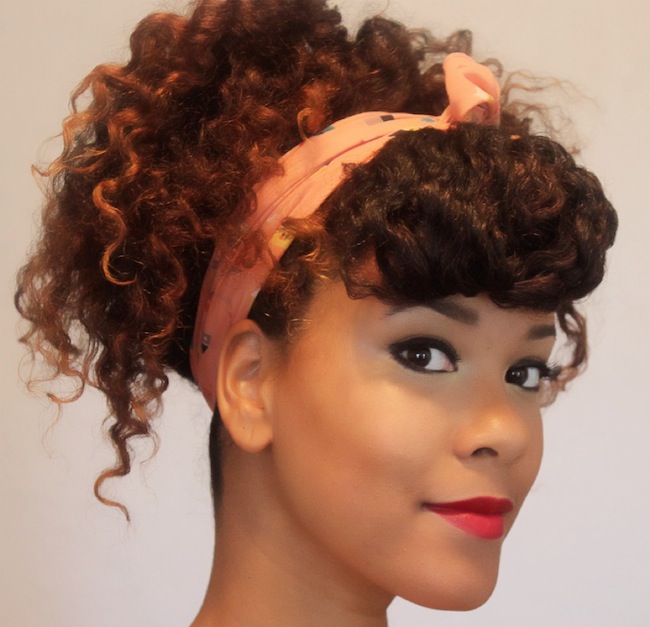 A traditional twist out is definitely one of my favorite natural styles. For summer, however, I figured it might be kinda fun to switch things up a bit! So I experimented with a few styles I think you might like…
If you're looking to jazz up your usual style, try something new, or even have a little extra fun with your hair, you should definitely give these 3 up-dos a try!
Big Bang + High Pony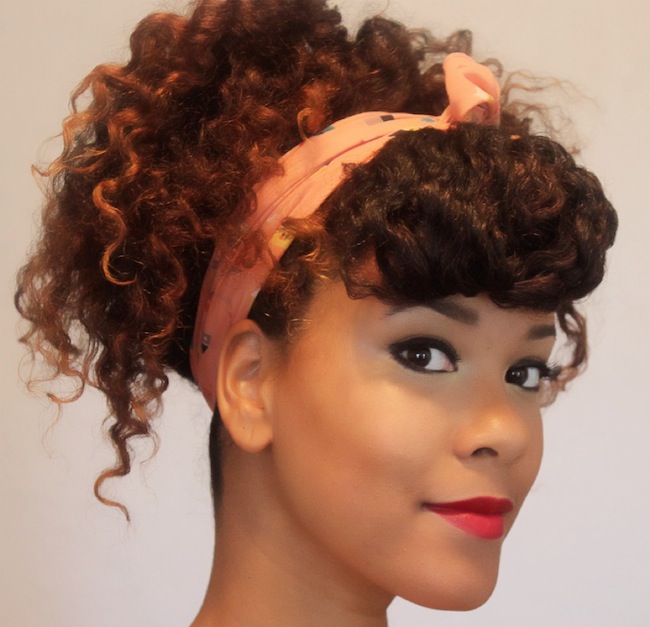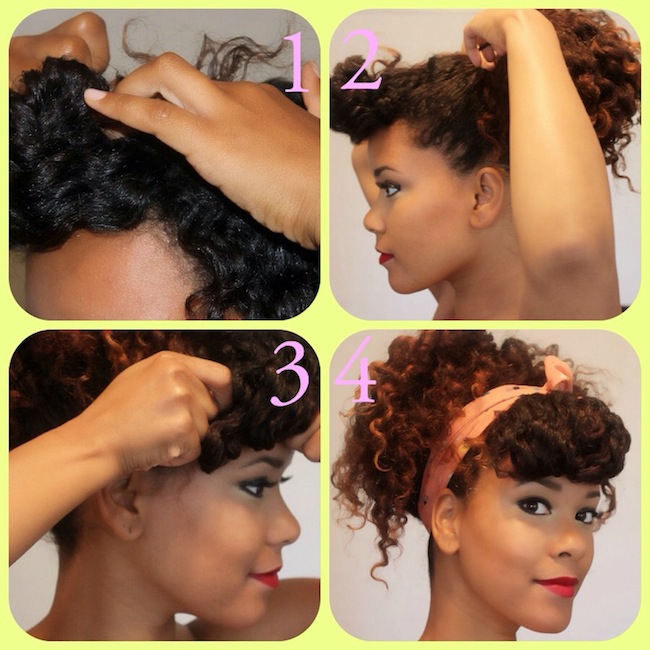 I'm so easily bored with my hair, so in an attempt to try a new 'do, I came to this! I wanted something with a classic feel and a funky edge.
1. Part a small section in front for your bang, and pin it up.
2. Put the rest of your hair in a high ponytail.
3. Take down your bangs, and roll any access hair under and pin.
4. Finish with a head scarf, I wrapped it once and tied it into a bow.
Swoop Bang + Low Bun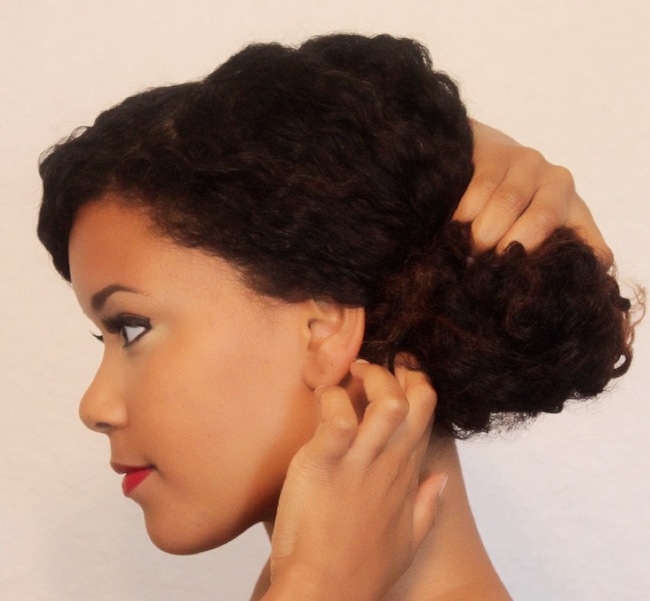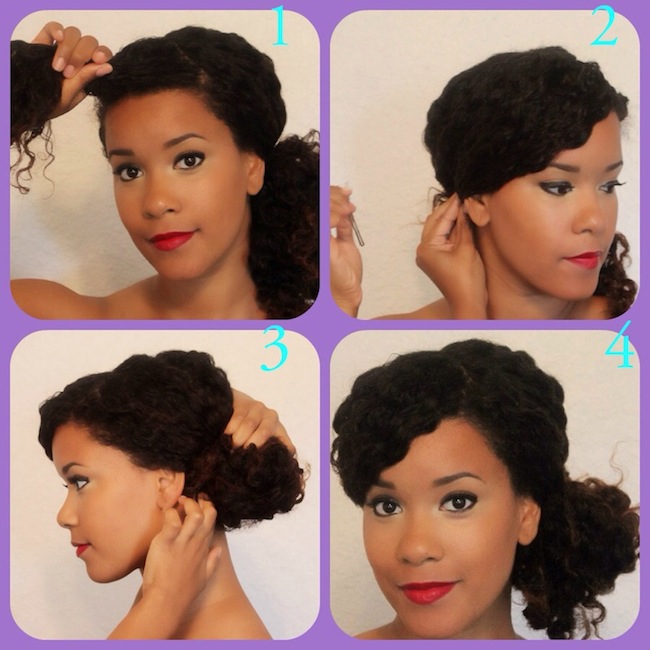 How gorg is this style (created from a flat twist)?!
1. Part a medium-sized section for your bang and tie the remainder of your hair into a low, side ponytail.
2. Swoop your bang, and secure it with a bobby pin.
3. Use a hair tie to wrap your ponytail into a bun
Pompadour Twist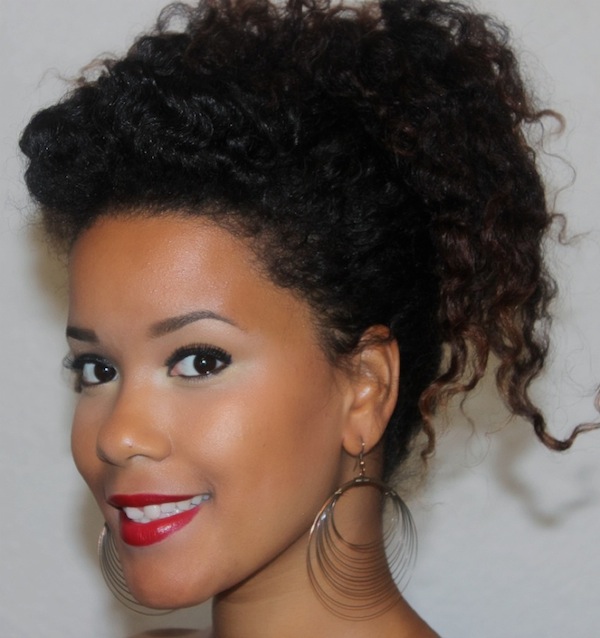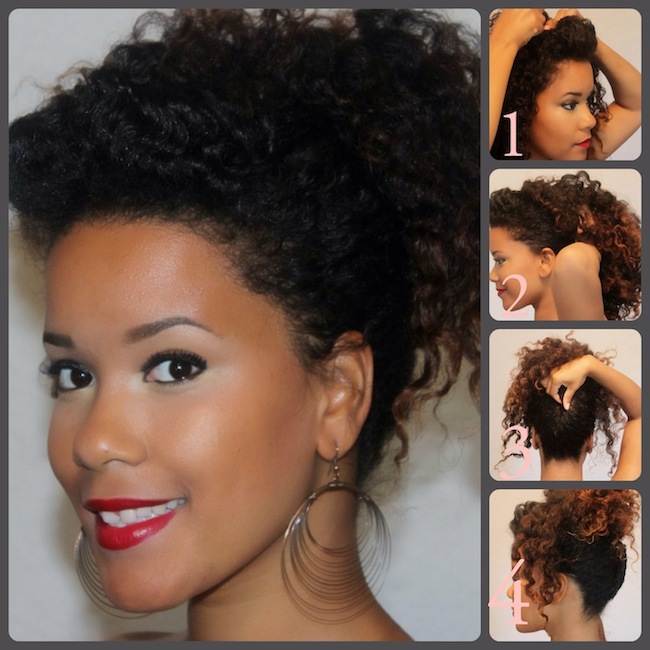 I'm obsessed with the pompadour, which was my inspiration behind this style. Here's a style you can rock at any formal occasion, work, and even date night!
1. Section off your bang, and pin it back, pushing the hair forward.
2. Use both of your hands to grab hair (starting at the nape) and begin twisting.
3. Twist hair until you get a little more than halfway up your head.
4. Secure with a few bobby pins, and leave a little hair out at the top.
If you're a new natural or wanting to perfect your twist outs, check our tutorial, and be sure to check out our guide to maintaining your twist outs, here!
Don't forget to also set your style with a little hairspray. I personally like a little Kenra Artformation Spray. I know the summer humidity seems to love us curly girls! Enjoy!