50 Chic Everyday Short Haircuts for Women – Daily Short Hair Ideas
Here are the trendiest short haircuts for women – the ones you'll see on models in mags and wish your hair looked like that!  And, of course, it can!  Just copy your favorite 3 or 4 short haircuts' photos and phone your salon today.  And don't miss the amazing hair color ideas for short haircuts, either!
Cute & perky pixie short haircuts with subtle highlights for girls with fine hair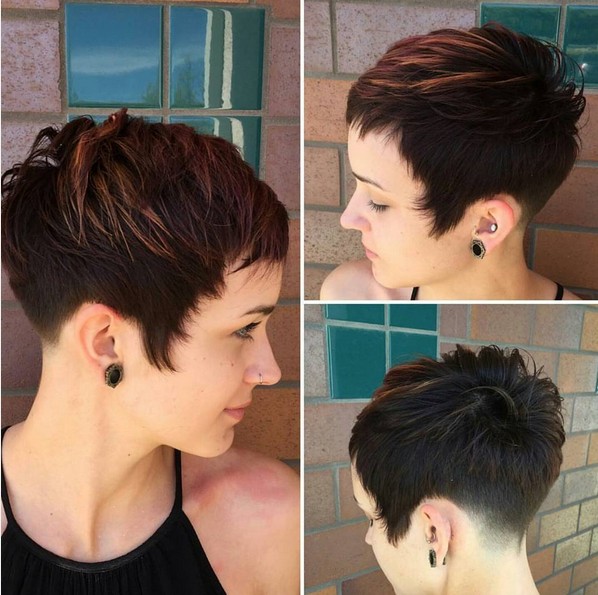 Short haircuts for girls/women with fine hair are always popular hairstyles for the flattering way they frame the face. And because they're easy daily hairstyles that always look fashionable.  This snazzy pixie cut has added texture from delicate highlights on top and softly feathered lines around the face!