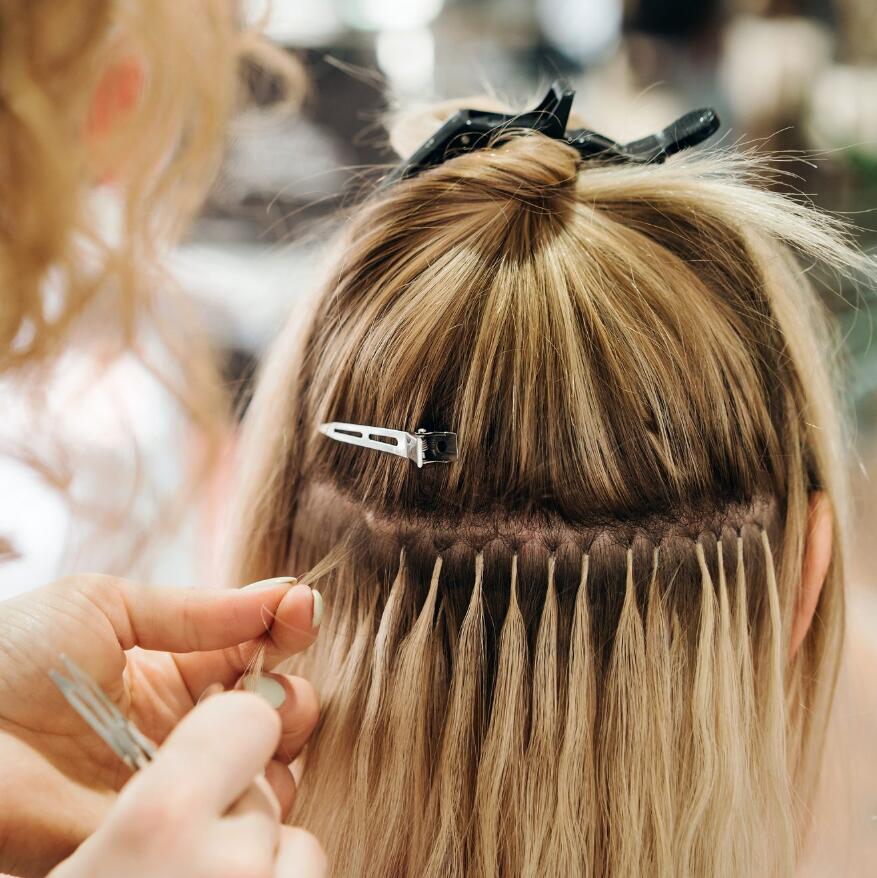 Do you dream of long, beautiful hair? Well, you can have it – with hair extensions, that is! While long hair looks great, it can be difficult to maintain. Plus, it takes an awful lot of time to grow. If you want to change up your look in a flash, you may need a little bit of help…but are hair extensions right for you?
The Pros and Cons of Hair Extensions:
Hair extensions are a great way to get gorgeous hair. Like anything, though, there are pros and cons to consider. Some of the benefits to wearing hair extensions include: more variety in your look, longer length, added volume and shape, the appearance of thickness for thin or thinning hair, disguising a bad haircut, and even boosted confidence.
The negative aspects of using hair extensions can include: the cost to have them put in and maintained, the required level of upkeep, and the potential damage that hair extensions can cause to your natural hair and scalp over time.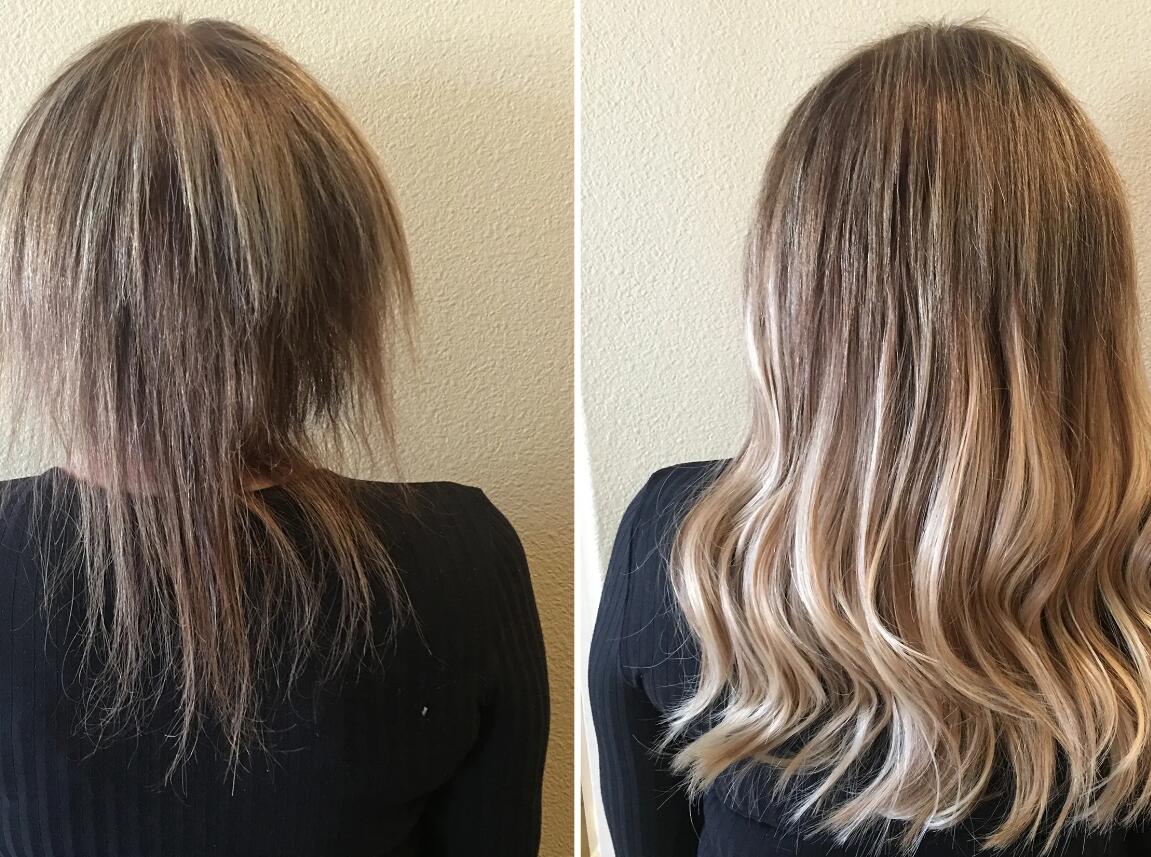 ---
Popular Types Of Hair Extensions:
There are many types of hair extensions on the market. The type you choose for yourself depends entirely on your own personal preferences and budget. There are clip-ins, glue-ins, weaves, tape, and micro-bead extensions. To help you decide whether hair extensions are right for you, let's take a closer look at the most popular types:
1. Clip-in extensions
Clip-in extensions are small sections of hair attached to a clip or comb. They are simply clipped onto your own hair and can be changed as often as you like. While they are simple to use, they don't always stay attached well and may feel uncomfortable. These are best if you want something that is temporary.
2. Glue-in extensions 
Glue-in extensions are attached using a heat tool. The keratin bonds at the tip of the extension are fused to your own natural hair. This allows for a more natural and long lasting effect. In fact, they can last up to three months as long as you care for them properly. You will need to be careful to avoid using oils or heat tools near the bonded part of the extension, though, as it can weaken the bond.
Weave or sewn-in extensions are great for curly, thick, or coarse hair. They are applied by sewing the hair extensions into a tightly braided section of hair. Weave extensions can look great, but they require regular upkeep, every six weeks or so.
3. Tape extensions
Tape extensions are one quick and easy way to change up your hairstyle. Each section has a sticky piece along the top. You place a small amount of your own hair on top of the sticky section and finish by putting another tape extension over top. Since this technique can be done in such large portions, it doesn't take a lot of time. However, tape extensions can get tangled as your hair grows, so be careful.
4. Micro-bead hair extensions 
Micro-bead hair extensions are surging in popularity right now. Why? They are comfortable and long lasting. They use a metal bead with a silicone lining on the inside. Your own hair is threaded through the small bead, along with the hair extension. Pliers are then used to fasten the bead together and give you all the unforgettable length you need!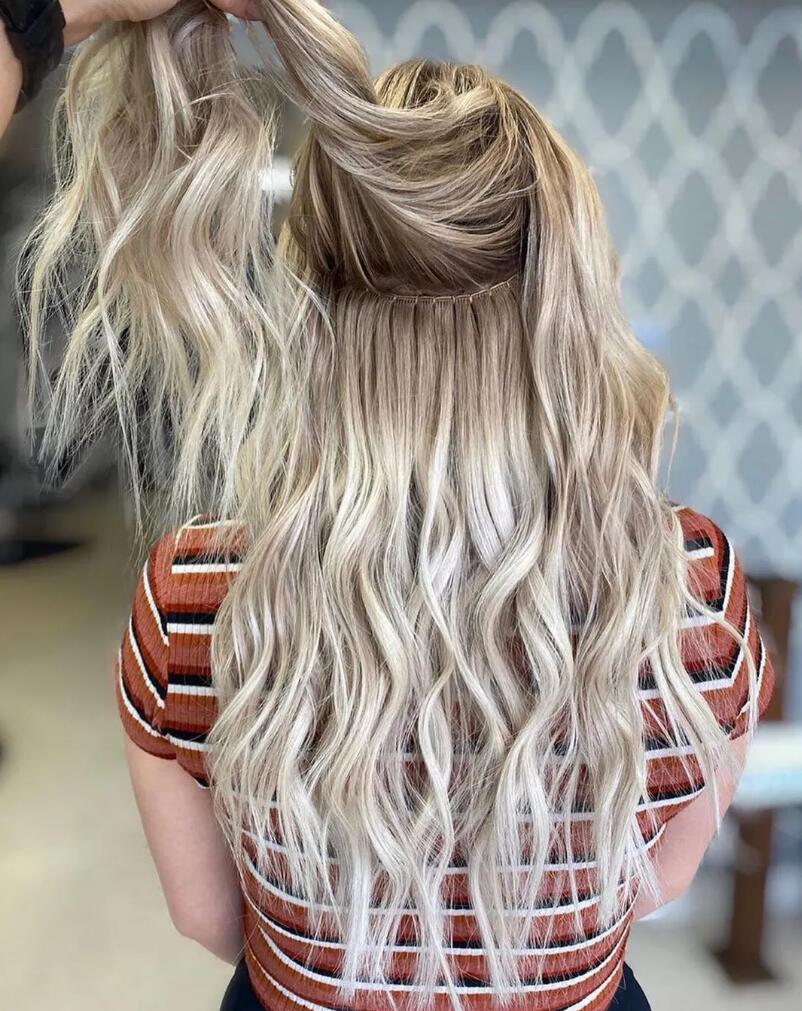 If you're not sure which type of hair extensions are right for you, always ask a professional. They understand which extensions will work best based on your hair type, texture, and color.
---
Professional vs. DIY Hair Extensions:
Speaking of professionals….you may be wondering if you need to book an appointment at the salon or if you can put in extensions by yourself. While it may be tempting to save a couple of bucks, this is not a great idea. Hairstylist Megan K has seen the results of DIY extensions first hand:
"No one will notice good hair extensions, but when they're put in badly or you use cheap, plastic hair, it's super obvious. I always recommend that my clients get hair extensions done professionally. It just looks better! I have seen way too many women try to do it themselves and they end up causing a lot of damage their hair. It can take a long time to get it back to normal."
---
Caring For Hair Extensions:
If you're still wondering if hair extensions are right for you, consider how it will affect your hair care routine. If you have human hair extensions, the good news is that you can care for your extensions just like you care for your actual hair! To keep your natural hair and your extensions healthy and untangled, use a shampoo and conditioner that moisturizes. It's also a good idea to use a leave-in spray conditioner between washes to add even more moisture to your hair. (Try the It's a 10 Miracle Leave-In Product for best results!)
When it comes to styling your hair extensions, you can use heat tools like a flat iron or curling iron – so long as they are made from human hair. If you have synthetic hair extensions, however, using heat tools can melt them. This means you will need to avoid heat styling altogether! You'll need to keep this in mind when you're choosing the type of extensions you want.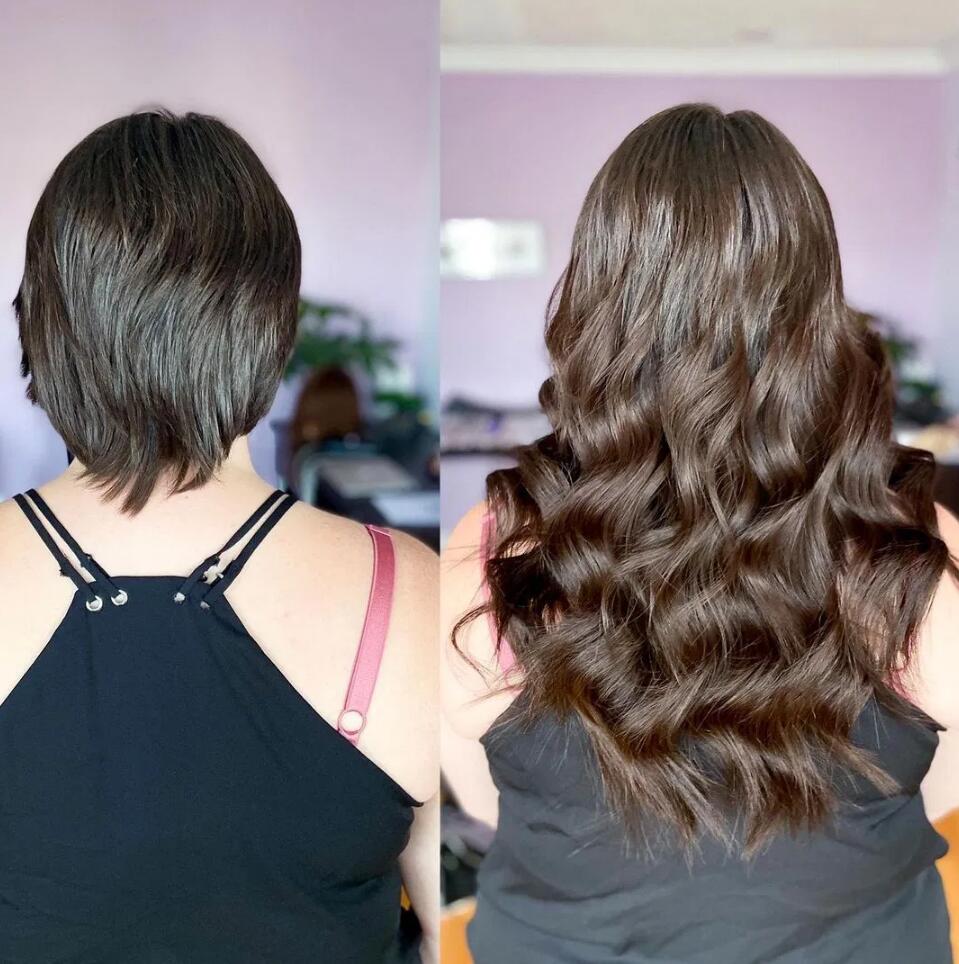 Your options may seem overwhelming…but it just means that hair extensions are as versatile as you are. If you're still wondering whether hair extensions are right for you, there is only one solution: give them a try and find out for yourself!