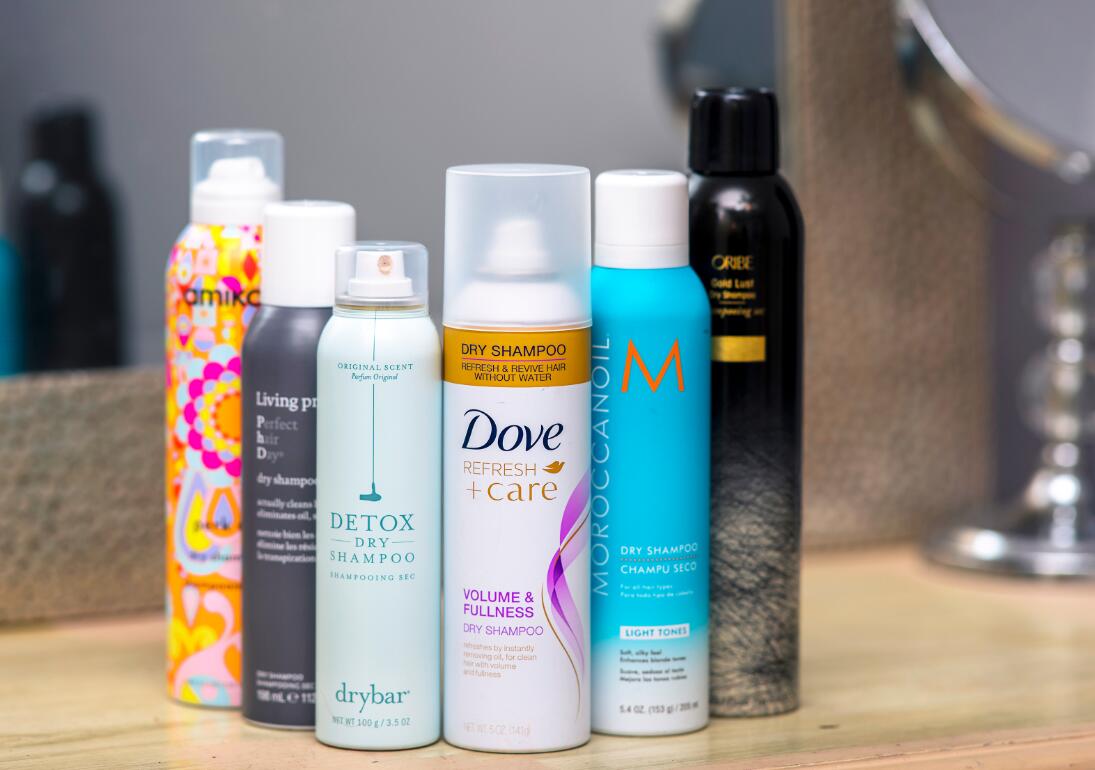 Still a skeptic about using a dry shampoo?  Feel the need to wash your oily prone hair every single day?  You purchased dry shampoo from Hairstyles Weekly because your friends rave about it, but are unsure of how to use it?
Fear no more! Learn the 5 commandments of dry shampoo use, and forever be confident with your use of this life saving product.
1. Dry Means Dry
While some hair products can be applied either damp or completely dry hair, dry shampoo (hence DRY) is not one of them. Since the product is intended to absorb oil from the scalp, and also texturize hair, adding it to damp strands will do nothing for your 'do.
2. Prime Priming Product
Dry shampoo does not only need to be used to prevent oil- it is also a great product for priming your hair for styling. As mentioned in the third commandment, applying dry shampoo to the roots of your hair adds great volume, and you can complete your look by applying a smoothing or shine cream to the ends of your hair or simply complete your styling routine with a finishing spray.
Also, if you insist on having clean hair the day of a big event, such as prom or a wedding, dry shampoo is a great way to add much needed texture to your hair so that it can hold an updo. Squeaky clean hair is often to silky and smooth the hold updo's in place without major hairspray application.
3. Less is More
One of the best features of dry shampoo is that it is one of those products where less is definitely more. First, do not apply dry shampoo all over your hair! Simply spray or shake (if you're using a powder version) at the roots in small sections, particularly focusing on the crown and back portion of your head, because that is where the most oil is produced.
Adding dry shampoo to only the roots of your hair will ensure great volume in addition to cleaning up the oil.
4. Dusk Before Dawn
Applying dry shampoo to prevent oily locks should not be a quintessential part of your morning routine. In order to have great second day hair, make sure to apply dry shampoo at night before you go to bed. Applying it before you get your beauty sleep will absorb oil overnight, leaving you only to spot treat and style in the a.m. as you're getting ready for your busy day.
5. Emergency Use
Finally, dry shampoo is great in case of emergency. Whether you need a quick touch up after a sweat session during your lunch hour at the gym, or found yourself damp after a walk in some super humid weather, having dry shampoo tucked in your bag will save the day.
Also, if you have bangs, dry shampoo will be a lifesaver too! Often, since bangs lay on our foreheads, they will be more prone to dampness and oil absorption, so applying a spritz of dry shampoo at the roots of your bangs will solve most bangs emergencies, especially as we move into the warmer months. Thinking about getting bangs and now feel comforted that you will know how to manage them during the summer?
Hopefully these five commandments leave you feeling excited about your dry shampoo purchase, or inspired to now purchase some and carry it with you to ease any hair issues you might have during your busy days.
Thank you dry shampoo, for being there for hair rescue.