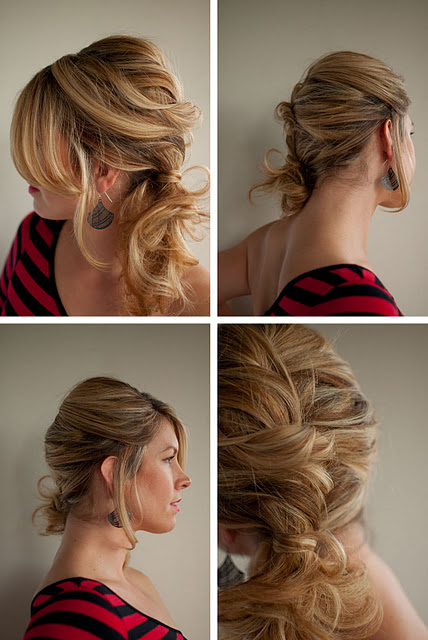 Hair tutorial: Messy Twist and Pin Side Ponytail
Here's another fascinating and ultra-glamorous hair design which is a stunning combination of harmony, contrast and asymmetry!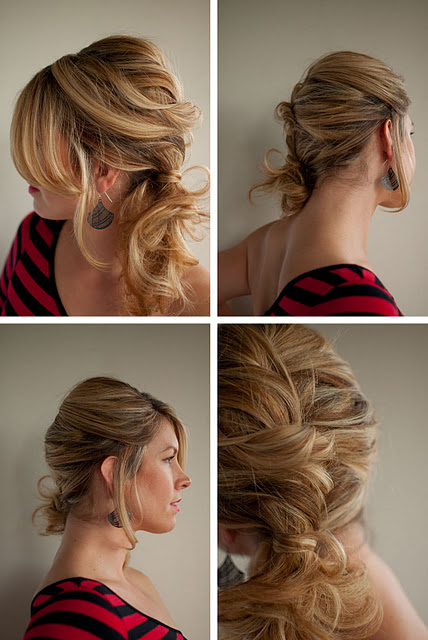 From a side-parting, the long smooth fringe drapes lazily over one eye and joins a long 'untidy' side tress.  On the other side, the forehead is left bare and the hair is swept back and across the head in lightly separated sections, revealing a strong colour contrast and drawing attention to the model's bare nape and lovely neck.
The crown is lightly back-combed for extra volume and braided into a fashionably messy French plait, fixed just behind the ear.  At this point, the braid morphs into a beautifully executed side-swept ponytail with fantastic swirling and whirling curves draped seductively over one shoulder!
And there's more! The exciting coloring technique adds another layer of avant-garde style to this fabulous creation.  The mixture of blonde shades emphasise the wonderful flowing movement and the darker roots subvert the outdated idea of the 'rigidly-groomed' woman perfectly!
Find more hair tutorials here.