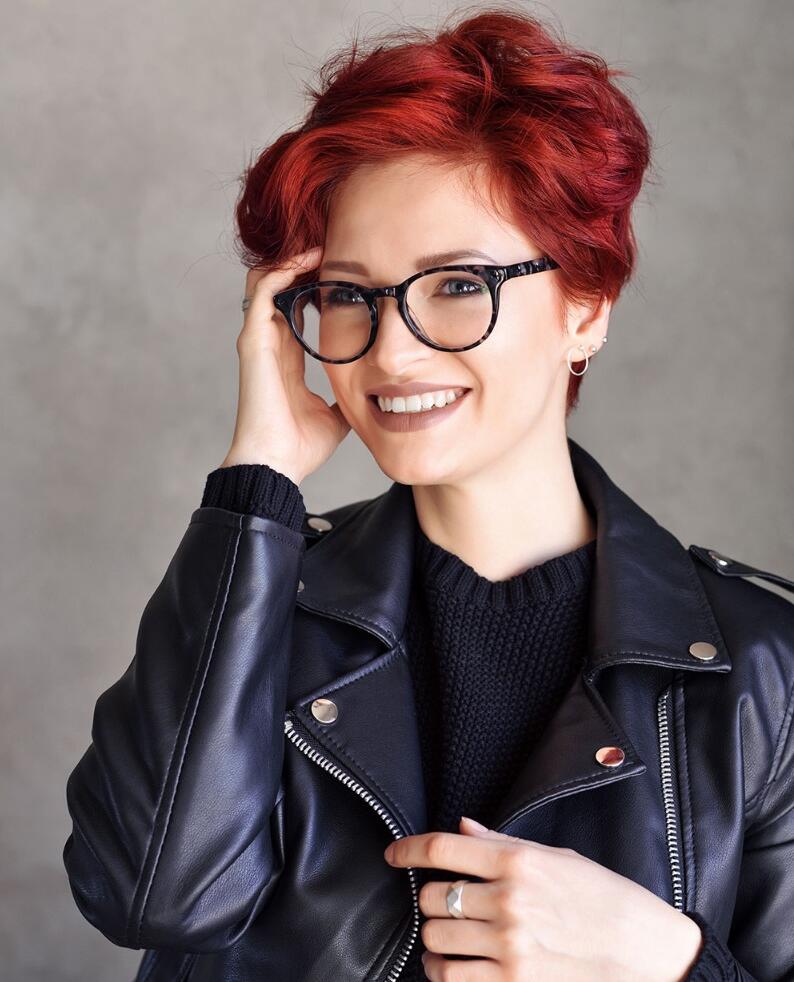 For some, glasses are just a cool accessory than can top off the day's look. For others, though, not wearing glasses isn't an option – so you have to figure out how to work your specs into your style, which means you should pick a pair of glasses that can be versatile with your haircut, hair color and overall look.
Thankfully for us guys, frame options aren't as limited as they used to be. But what should you take into consideration when purchasing a new pair?
One place to start? Your hair color. Read on for tips on how to pick frames by hair hue.
Blonde hair
Blondes have the most fun with thin wire glasses in gold or silver. These frames will sharpen a blonde style and keep you looking smooth. Pair these frames with a business-inspired slicked back look to demand attention in the board room.
Red Hair
Fiery redheads have a lot of options when it comes to color of frames. Traditional black frames can really help your face pop and stand out against strong hair. Bold colors like blue and green are also fun choices and show a pop of personality. If you rock fun frames, pair them with the perfect pompadour.
Brown hair
Brown-haired guys have the most options for frame colors. Almost any color – and any hairstyle – will look great against brown hair. For a new twist on the "geek chic" look, opt for a traditional hair part (use Paul Mitchell Dry Wax to achieve your look), paired with chunky frames. If you have light brown hair, you'll likely have the most fun at the eye doc. Play up your versatile hair color with fun colored frames like warm cream colors or exotic purple.
Black hair
Basic black glasses might be a no-no when styling for longer black hair. This color choice could drown out your face or make you look pale. For black-haired gents, I suggest opting for a brighter, bolder color like red. Choosing a bold color with this hair hue can help illuminate your face and draw more attention to your eyes. The no-frame look is also a good option for black hair.
No hair
For bald or shaved heads, you're in luck! The world (of glasses, at least) is your oyster. Opt for any color and design you like, just make sure the shape of the frames fit your face shape. If you opt for a matte color of frames, use Paul Mitchell's Gloss Drops to give your head shine, creating a contrasted finish.
Glasses can be the hardest or most perfect accessory – you just have to find the frames that fit your look and personality.